March Newsletter & Upcoming Courses
Welcome to our March Newsletter.
We would like to give a very warm welcome to writers in our March First Draft Live & First Draft Online courses, with both groups starting just last week, on the exciting journey of writing the first draft of their stories.  
It is a big leap of faith to commit to writing a novel or screenplay whether you have been writing for a long time or are just starting out.
The course takes writers through a step-by-step process where they uncover the story they want to write.
Some writers start with a story idea and a character, the majority start from scratch. Regardless, writing a first draft is an emotional and spiritual journey of discovery where the story unfolds over the course of the ten month process.
You don't have to force it. The story finds you as much as you find it. The course sets up a dance between story structure and your imagination, enabling the story and characters to come alive on the page.
Your job is to focus on what you have control over, doing the work.
"Until one is committed, there is hesitancy, the chance to draw back, always ineffectiveness. Concerning all acts of initiative and creation,
there is one elementary truth the ignorance of
which kills countless ideas and splendid plans: that the moment one definitely commits oneself, then providence moves too.
Whatever you can do or dream you can, begin it.
Boldness has genius, power and magic in it. Begin it now." William Hutchison Murray
---
Getting Your Novel Published – Part 3
Getting Your Novel Published 3: How To Get A Literary Agent – Writing A Query Letter – is the third article in Roland's series on publishing:
Crack the champagne or mineral water!
You have finally finished the manuscript of novel, having written numerous drafts, ideally had it assessed by a professional editor to ensure it is the best story you are capable of writing and are now ready to put your creative baby out into the world.
This article looks at key steps to getting your novel published.
If you have decided to go down the traditional publishing route, you will need to engage with the business of writing, especially when seeking representation from a literary agent or publisher. This requires a very different mindset from the one that created your novel.
Jane Friedman has twenty years of experience in the publishing industry, expertise in business strategy for authors and publishers and is also an author and award-winning blogger. She offers the following advice …
To read more Getting Your Novel Published Part 3, click here
The next Unlocking Creativity Online course will commence 27 April  more >
The next Unlocking Creativity Live course will commence 28 April  more >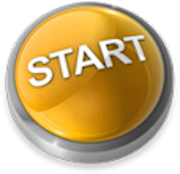 The next 6-Week course is the Character Development Short Story course starting 13 June (Unlocking Creativity is a prerequisite)  more >
The next 10-Month First Draft Online course will commence on 20 June  more >
The 10-Month First Draft Live with Roland, Kathleen & Richard starting on 10 September with some places still available more >
Second Draft Live will commence again in February 2023 and will be open for booking soon  more >
Second Draft Online 4 April is booked out with a wait-list. The 27 September course is now open for bookings  more >
The next Third Draft Online will commence on 22 August, register now for your pre-course work. Limited places  more >
The next Third Draft Live will commence on 29 October  more >
Third Draft Part 2 Online will commence on 18 July with limited numbers. Register for your pre-course work  more >
Third Draft Part 2 Live will commence again on 9 July, register now for your pre-course work  more >
Please contact the office on (02) 9386 4994 between 10am and 5pm Monday to Friday, if you have any questions at all about which course is right for you.
---
Success Stories – Zoe Coyle
Studio alumna, Zoe Coyle's novel, Where the Light Gets In, is now available for pre-order for general release on the 30th March.
Published by new Australian publisher, James Kellow's Ultimo Press, Zoe's debut novel is the first of a two-book deal. 'Her voice is unique—authentic, full of wit, wise and gracious. Where the Light Gets In is a novel women will relate to as mothers, daughters, sisters, friends.'
Where the Light Gets In is the story of Delphi Hoffman 'a wildchild living in London … finally getting her somewhat deliciously messy life together with a new love affair and the offer of a coveted job' when she receives the phone call telling her her mother Inica's terminal illness has reached its tipping point. Having promised her mother 'a good death', Delphi must return to Australia to help her euthanise.
Congratulations, Zoe!
To pre-order a copy of Where the Light Gets In click here
Krew Boylan
Studio alumna, Krew Boylan's new Australian debut film, Seriously Red, has been screened at the 2022 SXSW Film Festival in Austin, Texas. 
The Miranda Otto directed musical comedy about a Dolly Parton impersonator, written by and starring Krew, received a standing ovation and praise, including from Dolly Parton herself, following the film's worldwide premiere at the festival. (See Dolly's tweet –>)
Krew originally developed the story in our First Draft & Second Draft courses.
Australian release date TBA. 
Congratulations, Krew !
Anne Winning
Anne contacted to let us know she has published her book, Horse Whispers.
Sixteen horses from various backgrounds have come to live and work together on a property in Australia. Straight from the horses' mouths, we hear about their work and their friendships, their likes and dislikes. They share what makes them sad, happy, annoyed, fearful or grateful. In so doing they teach us that horses have feelings too.
While aimed at children, this delightfully presented book teaches readers of all ages that horses experience feelings of joy, sadness, gratitude and loneliness.
Congratulations, Anne!
To purchase an e-copy of Horse Whisper click here
Johanna Skinner
Studio alumna, Johanna has been long-listed for the Hawkeye Manuscript Development Prize for her manuscript, A World of Silence.
A fantastic achievement.
Congratulations, Johanna!
To read press relase click here
Fiona Rose
Fiona, one of our Short Story tutors, has let us know that one of her stories has been published in Andromeda Spaceways Magazine (one of Australia's two long running SFF short story zines) and has been selected for their annual 'Best Of' anthology.
Congratulations, Fiona!
---
Movie Giveaway Tickets
Thanks to Madman Entertainment we have double tickets to giveaway to Jennifer Peedom's film, River, in cinemas March 24.
Narrated by Willem Dafoe, River is a profound cinematic
and musical reflection on how rivers have shaped both the planet's elaborate landscapes and all human existence. Throughout history, rivers have shaped our landscapes and our journeys; flowed through our cultures and dreams.
River takes its audience on a journey through space and time; spanning six continents, and drawing on extraordinary contemporary cinematography, including satellite filming, the film shows rivers on scales and from perspectives never seen before. 
To win a double pass, please email with your address & mobile to: rsvp@writerstudio.com.au
Thanks to Acorn Media, we have DVD's of Series 1 of My Life is Murder. 
Award-winning actress Lucy Lawless (Xena: Warrior Princess) stars in this contemporary Australian mystery series as
retired cop Alexa Crowe. But with her old boss regularly
asking for her insight on cold cases and a young police data-analyst eager to be mentored—whether Alexa wants to or not—Alexa can't seem to stop solving crime. Described by the
Los Angeles Times as 'delightful' the series is mix of crime drama and comedy about an ex-cop who can't quit investigating. 
To win a DVD of Series 1, please email with your address & mobile to: rsvp@writerstudio.com.au
---
Recent Course Feedback
Some snippets of the wonderful feedback that we receive back from recently completed courses. We update these each newsletter. They show what a large variety of writers get out of our writing courses.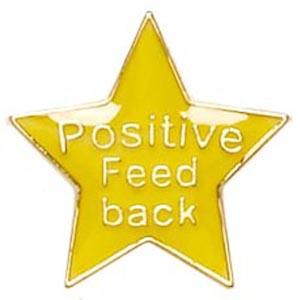 "A lot can happen in four weeks. When I began the Unlocking Creativity course it was to see if I could, and more importantly if I enjoyed, the process of creative writing. As the course concludes I have gained more than the sum of the incredibly valuable tools and techniques around character development, scene structure, sensorial details and pressure points on human weakness. I have gained an even greater passion and dedication to the craft of writing. For the first time in my life I wasn't saying 'I want to be a writer'." Lisa, Unlocking Creativity
"The Unlocking Creativity course has provided such a rich and reflective view of myself and what I'm capable of. Over the weeks, I have been bold in trying on different characters and seeing them evolve inside of clear formulated structures that bring ease to the process. It's been surprising to witness this unfold." Shinara, Unlocking Creativity
"Not only have I seen something through to the end, but I bloody loved it – Unlocking Creativity has done exactly what it said on the tin. Through the course notes, the prompts, the exercises and the feedback, I feel like I have rediscovered something vitally important to me. Something that was buried years ago, like a time capsule in my backyard that contained a tv guide, an edition of Women's Day (it's all part of my day!) and there, at the bottom of the container covered in shit but still managing to shine, was my love of writing." Jen, Unlocking Creativity
"I LOVED it. I was nervous before I started, which seems quite silly now! For me, the course reignited an old flame….my romance with words and the joy of writing. Even when it felt like my imagination was on vacation, I never thought "I don't want to write". NEVER. Being given permission "just to write" was extremely liberating. Especially for me, as I haven't dabbled in creative writing since High School (some 33 years ago!) It's fair to say this course was the lifesaving defibrillator in getting me motivated and has been extremely inspirational. The Writers' Studio provided a nurturing environment even online" Antoinetta, Unlocking Creativity
"I have just finished the 4-Week Unlocking Creativity course where I have discovered my love and enthusiasm for creative writing. I have always enjoyed using my imagination to create stories and worlds but this course has helped me to channel what I see in my mind and put it onto paper. I'm now keen to take the next step and try out the 10 Month Novel and Script First draft course." Luke, Unlocking Creativity
"The course is imbued with care, kindness and support, as well as being professionally delivered. The course facilitators, tutors and participants, together have created such a safe space for writer-participants to blossom in; I really appreciate the effort, spirituality, structure and care that has gone into the design of this course and also the generosity of the tutors. I really think this course is a great boost to confidence, inspiration and skill development, for all writers – especially those who, like me, lapsed in maintaining their writing focus." Catherine, Unlocking Creativity
"I've just finished a course that has re-invigorated both me and my writing. After not writing for a long time, just thinking about it, I'm now in love with writing again. I remembered how I used to love writing for writing's sake. But, more importantly, I've learned that love isn't enough, you have to put in the hard work to make dreams happen. This course has woken me up and taught me that writing is a craft like anything else ….I've been pussy-footing around for too long and wishing on falling stars. I'm hoping to turn from a lazy daydreamer into a dedicated craftswoman." Judith, Unlocking Creativity
"I already knew that I wanted to write, that's a lifelong dream, but this course encouraged me to create a tangible daily writing practice, and to focus on getting words on the page." Sophie, Unlocking Creativity
"I have found inspiration and motivation to write again. Not just forcing myself to write my novel but true motivation. My character development and story development has certainly improved and after a few short weeks. It has been so fulfilling to be creative again, delve into characters souls and let the writing take me to new places. Being part of a group of writers and being able to take this journey with them has been a delight." Christine, Unlocking Creativity
"I have just finished the Unlocking Creativity Online course and was deeply touched by the active feedback and engagement that I received from my fellow writers and have also shared with them. I was surprised by how quickly writing felt like being re-acquainted with a familiar old friend again. And how I felt a bond with people whom I never met in real life! Now that it is over, I feel motivated to write more." Qaqamba, Unlocking Creativity
"I've loved the last 4 weeks. The Writers' Studio course was definitely worth it. I liked that it worked on developing both mind set and skill set, which are two essential parts of the process of improving and becoming more comfortable getting ideas down on the page. The exercises were every day, manageable, thoughtful and fun, allowing you to build your storytelling skills slowly. It's surprising how much can be achieved in small doses. There was an amazing level of writing and a wide variety of voices in the group. I'm excited for what comes next." Kate, Unlocking Creativity
"I just finished this rad four week writing course. It's better than creative writing at university by far. The lessons are so practical and you're really held to account to apply them to your work each week. I was so surprised at how much my writing improved and how much it helped me push through that little voice in the back of my head that says I have nothing worth saying." Tracey, Unlocking Creativity