February Newsletter & Upcoming Courses
Welcome to our February Newsletter.
We would like to congratulate our writers in the January Live and Online Unlocking Creativity who have completed, or are entering the final week of their course. We have been so impressed by the wonderful scenes and stories that emerge when writers tap into the power of their imagination, which we believe is the true source of creativity.
Our next 4-Week Unlocking Creativity Live course starts next Thursday 17 February and we still have a few places left. Unlocking Creativity is a pre-requisite to all of our courses and is your first step towards fulfilling your writing dreams, whether you are a professional writer, a complete beginner or somewhere in between.
The Studio has fantastic natural ventilation, HEPA air-filtering and socially distanced desks to provide a healthy learning environment, enabling you to unlock your creative potential and benefit from the power of working with a group of like-minded people.
"Imagination is more important than knowledge. For while knowledge defines all we currently know and understand, imagination points to all we might yet discover and create." Albert Einstein           
---
Writing A First Draft
When writing the first draft of your novel or screenplay you need to turn off your inner critic and try things. The art is in the doing, and writing a first draft is an act of discovery.
This is one of the central tenants of our 10-Month Novel & Script First Draft course. It is amazing what a difference it makes to everyone's story when they embrace this concept and learn to trust the process.
"The trouble is that when you're just beginning to write, you may believe that words committed to paper are sacred, fixed, immutable. But you're not dealing with a finished, printed, copyrighted book; only with an idea, a pile of words that change shape many times before they take shape as a book." Dorothy Bryant
We always tell aspiring writers to work through the process one step at a time. Focus on the job in front of you, complete that and move onto the next. At the end of the 10 months, you will have completed your first draft and it will be better than you imagined it could be.
A recent course participant said, 'I have learnt to trust the process and in doing so trust myself. You just do the writing bit by bit, story step by story step, scene by scene until finally you have a draft. It seems as if by magic. It is truly a revelation. Even as an English major, I don't believe I ever read as critically as I do now.'
---
Quick Course Round-up
The next Unlocking Creativity Online course will commence 9 March more >
The next Unlocking Creativity Live course will commence next Thursday 17 February with a few places still open more >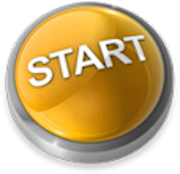 The next 6-Week course is the Writers' Gym – Advanced Writing Techniques course starting on 28 February (Unlocking Creativity is a prerequisite) more >
10-Month First Draft Online course will commence on 14 March only open to those who have undertaken or are currently undertaking Unlocking Creativity. The next First Draft Online course for new registrants will start 20 June more >
The 10-Month First Draft Live with Roland, Kathleen & Richard starting on 12 March is wait-list only. The next Live First Draft starting 10 September is open for bookings more >
Second Draft Live commenced on 5 February more >
Second Draft Online will start on 4 April. Register now for your pre-course work more >
The next Third Draft Online will commence 22 August, and will be open for booking next week. Limited places more >
The next Third Draft Live will commence on 29 October more >
Third Draft Part 2 Online will commence on 18 July with limited numbers. Register for your pre-course work more >
Third Draft Part 2 Live will commence again on 9 July, register now to join a Bonus Workshop on 12 February more >
Please contact the office on (02) 9386 4994 between 10am and 5pm Monday to Friday, if you have any questions at all about which course is right for you.
---
Success Stories
L.A. Larkin
Studio Alumna, L.A. Larkin's latest nail-biting crime thriller, The Safe Place, published by Bookouture, is now avaialble in both hard copy and ebook formats.
Her heart pounds at the sound of footsteps outside her small cabin in the woods. The snap of a twig tells her someone is close by. As she treads lightly towards the back door, she says a silent prayer—don't let him find me…
Everyone in Eagle Falls knows Jessie Lewis. Ever since she reported her boyfriend, fire chief and local hero, for beating her, she's been an outcast from the small town. But when someone sets fire to a house in the woods, killing the entire Troyer family in their beds, the locals turn on her once again. And when rumors circulate about her very public argument with Paul Troyer, they take it as proof that she killed them.
Congratulations, L.A.
To purchase a copy of click here
Geraldine Star
Geraldine Star, an Unlocking Creativity writer has let us know that she has published her novel Shee-Oak.
A modern drama, Shee-Oak by Geraldine Star is a testimony to the power of a stranger to undertake a journey through alcohol, pills and romance to help transform a difficult young woman's life.
Congratulations, Geraldine!
To download an e-book of Shee-Oak click here
---
Movie Giveaway Tickets
Thanks to Bonsai Films, we have double passes to give away, only valid between 10-16 March, to see Wash My Soul In the River's Flow opening in cinemas on March 10.
Wash My Soul in the River's Flow is a cinematic reinvention of a legendary 2004 concert, 'Kura Tungar', a collaboration between singer-songwriters Archie Roach and Ruby Hunter working with Paul Grabowsky and the 22-piece Australian Art Orchestra. The film is an exquisite portrait of artists at the peak of their powers and a profoundly moving story of loss, love and what it means to truly come 'home'.
View the trailer here
To win a double pass, please email with your address & mobile to: rsvp@writerstudio.com.au
Thanks to Madman Entertainment we have double passes to a theatrical release of Sydney Film Festival audience award-winning documentary Blind Ambition opening on 3 March.
A powerful and uplifting story about four Zimbabwean refugees who conquered the odds to become South Africa's top wine stewards/sommeliers. The four form Zimbabwe's first ever wine tasting team and set their sights on the coveted title of 'World Wine Tasting Champions'. Directed by Australian filmmakers Warwick Ross and Rob Coe, Blind Ambition tells the story of the world's unlikeliest sommeliers.
If you haven't yet seen the trailer, check it out here
To win a double pass, please email with your address & mobile to: rsvp@writerstudio.com.au
---
Recent Course Feedback
Some snippets of the wonderful feedback that we receive back from recently completed courses. We update these each newsletter. They show what a large variety of writers get out of our writing courses.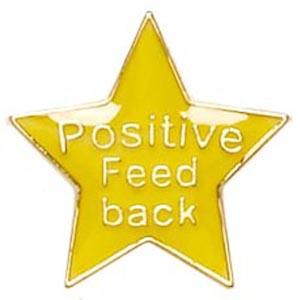 "This is the course that will get you actually doing it. I couldn't believe how quickly they got us writing, and writing better, more powerful, more emotional (more readable!) stuff. It was like magic – pressing all the buttons for the would-be writer." Melinda, Unlocking Creativity
"This course tore down any fears of the unknown and the myth that successful writers are born that way. It hooked me from the get go. It's one of the best experiences I have ever discovered. Gold." Athena, Unlocking Creativity
"I learnt (finally) the difference between writing and editing!" Jessica, Unlocking Creativity
"This succeeded all my expectations, such a great way to tap into my creativity and do something new. It has been such a great way to turn off the work brain and do something I enjoy. I feel as though I have grown so much and have a deeper understanding of myself and my creativity. I hope to put these new skills to use and progress in my writing journey." Denise, Unlocking Creativity
"I found the Unlocking Creativity course to be so full of surprises, far exceeding my expectations. Like all great achievements, writing is just putting one foot in front of the other, or rather, one word in front of the other. The course really broke down structure and storytelling to its roots, which I found incredibly helpful." Maddy, Unlocking Creativity
"If you can, try it! It's freedom, it's positive, it's good for your sense of self." Julie, Unlocking Creativity
"Now that I have started this process, I don't want to stop! I have signed up for a ten-month novel first draft course." Sharon, Unlocking Creativity
"I highly recommend the Unlocking Creativity Online Course. I am sure you will find it satisfying and surprising to see what you are capable of when you are given some good building blocks and you let yourself have a go." Sue, Unlocking Creativity