November Newsletter & Upcoming Courses
Welcome to our Newsletter.
To those of you who are doing our courses, we hope that you are enjoying seeing your writing and stories come alive on the page, and are experiencing the pleasure of making creativity part of your life.
Writing Goals
As this challenging year draws to a close, many people are starting to contemplate their writing goals for the coming year.
Bearing this in mind, there is one underlying truth about the craft of writing. Thinking about writing, talking about writing and dreaming about writing isn't writing. The art is in the doing.
Getting words down on the page is the pathway to your imagination, the true source of your creative power.
If you want to write, whether you are just starting out or have been writing for a number of years, you need to make a commitment to steal back time from your busy life and create space to write and learn the craft.
"Do not sit there like 'Oh I don't feel like it today. I don't feel like it tomorrow'. Feel like it! Do it! Force yourself." James Patterson
The good news is if you do the work, whether you feel like it or not, the act of writing will give you energy to keep writing.
The practice will nourish your spirit, enable you to grow as a person, keep you in touch with something bigger than yourself and over time you will make your writing dreams a reality.
"The greatest insight is we cannot be tomorrow what we did not do today … Make each day your masterpiece." John Maxwell
---
'White Throat' release
Writers' Studio alumni, Sarah Thornton's second novel 'White Throat' published by Text Publishing, will be released for sale on 1 December in time for Christmas.
"Clementine Jones is a heroine for our times: fierce, feisty and fallible.
Clem Jones is back with a vengeance. New town, different villains, but same dogged pursuit and badass bravado." Candice Fox
Click here to pre-order White Throat
---
Xmas Gift Certificates!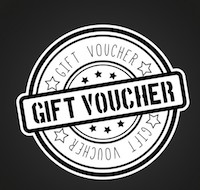 A Gift Certificate for our 4-Week Unlocking Creativity Course, either live or online, is the perfect Christmas present for someone who has been wanting to write but needs a push, or is wanting to develop their writing further.
Plus, it is such a generous act to support people in realising their creative dream.
Gift Certifcates are valid for 3 years from purchase date.
---
Quick Course Round-up
The next Unlocking Creativity Online will commence on 20 January more >
The next Unlocking Creativity Live will commence on 14 January more >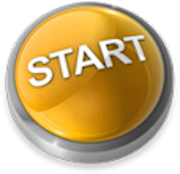 The next 6-Week course, the Writers' Gym – Advanced Writing Techniques will start on 22 February. (Unlocking Creativity is a prerequisite.) more >
The next 10-Month First Draft Online course will commence on 1st March more >
10-Month First Draft Live with Roland, Kathleen & Richard will commence on 13 March. This course often books out early before end of year more >
The next Second Draft Online will start on 5 April more >
The next Second Draft Live course has now booked out. Please contact us to go onto a wait-list. Places can open up! more >
Third Draft Online starts 8 February, register now for your pre-course work. Limited places more >
Third Draft Live started on 21 November. You can still join this course and be ready for the next session in February. Please note: screenplay writers, we have added a stream specifically designed for film and TV scripts more >
Third Draft Part 2 Online will commence 19 July, register now to start your pre-course work and first session work more >
Third Draft Part 2 Live will commence 6 March, register now to start your pre-course work and first session work more >
Please contact the office on (02) 9386 4994 between 10.30am and 3pm Monday to Friday, if you have any questions at all about which course is right for you.
---
Success Stories
Krew Boylan
Australian actor and Writers' Studio alumni, Krew Boylan has let us know that the story and screenplay that she first developed at the Studio, is now in the shooting phase.
Fellow Australian actor Rose Byrne's Dollhouse Pictures is producing the feature, titled 'Seriously Red', with Robyn Kershaw Productions and will star Krew, Rose Byrne and an ensemble cast.
The feature is currently being filmed in the Northern Rivers region of NSW.
Congratulations Krew!
Click to read more about Seriously Red
Sarah Thornton
Sarah's second novel 'White Throat' is due for release on 1 December.
Disgraced former lawyer Clementine Jones is on the shores of paradise—Queensland's Great Sandy Straits—trying to outrun her past.
Bored with her house-sitting gig, she becomes a reluctant recruit to the local environmental group, campaigning to save an endangered turtle as developers close in. Then a body is found at the base of a quarry, and Clem's world is turned upside down.
The police say suicide. Clem's convinced it was murder. She also knows she's the only one interested in tracking down the killer. Well, the only one apart from her friend Torrens, ex-con and reformed standover man. And he's got his own fight on his hands.
Congratulations again, Sarah!
Click here to purchase White Throat
Tanya Nellestein
Tanya, a Novel & Script alumni, contacted us to let us know that her story has been published as part of an Anthology of Romance stories titled 'Christmas at Kissing Point', including five tales of Christmas love from five Australian authors.
Home for Christmas after a messy breakup, heartbroken Rae had almost forgotten about her marriage pact with her teenage sweetheart, Alan, until he turns up as promised on her thirtieth birthday. But a pact made when they were new adults may not be strong enough to overcome their past hurts and give them a merry Christmas together.
Congratulations Tanya!
Daryl Joyce
Daryl, a Novel & Script alumni, contacted us to let us know that he has published his novel 'Pointing the Bone'.
Archie Stenmark is sent on an assignment to Byron Bay to cover the story of curse cast on his father's family by local Indigenous elders.
While Archie is researching the curse, his father tries to clear his name of a crime that the town still believes he committed in his youth. When trouble erupts, Archie teams up with an indigenous lawyer to fight his powerful family's interests.
Congratulations Daryl!
Johanna Skinner
Johanna, has let us know that two of her short stories have won the Queensland Right Left Write competition, in April with 'Second Chances', and in September with a story titled 'Pomegrantes' and one of her stories has been published in the November edition of MiNDFOOD magazine.
Congratulations Johanna!
---
Movie Giveaway
Thanks to Madman Films, we have 5 x double passes to see Oliver Sacks: His Own Life.
Oliver Sacks: His Own Life explores the life and work of the legendary neurologist and storyteller, as he shares intimate details of his battles with drug addiction, homophobia, and a medical establishment that accepted his work only decades after the fact. Sacks was a fearless explorer of unknown mental worlds who helped redefine our understanding of the brain and mind, the diversity of human experience, and our shared humanity.
You can watch the trailer for 'Oliver Sacks: His Own Life' here
The film opens to limited Australian release on 3 December.
If you want to win a double pass email: rsvp@writerstudio.com.au and include your name, address and mobile no.
---
Recent Course Feedback
Some snippets of the wonderful feedback that we receive back from recently completed courses. We update these each newsletter. They show what a large variety of writers get out of our writing courses.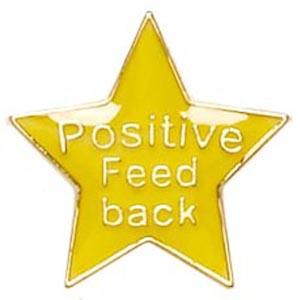 "I have just completed the Unlocking Creativity course, Wow!  What a fabulously enriching experience! It was reassuring to know that there were other writers out there experiencing the same inhibitions that I was grappling with. By simply following the guidelines and completing the tasks, I feel like I've acquired some skills and tools. There's been an abundance of development over the four weeks." Kristina, Unlocking Creativity
"I've just finished Unlocking Creativity for a second time and have loved it as much as the first time. It is rewarding on a range of levels, both in relation to writing and just as an exercise in expanding my insights about myself. Even though I've found parts of it very challenging I am glad I pushed on. I thoroughly recommend the course!" Jane, Unlocking Creativity
"The discipline of writing every day, no matter the subject, thoughts, or feeling one might be tackling, has been a gift. The positive reinforcement, the exchange of encouragement, that is the joy of celebrating artistic process regardless of style, taste, preference. The sacredness of putting pencil to paper is the first thing that matters and the Writers' Board has been so vital in helping me to build trust and confidence in sharing what initially feels like a very personal undertaking, and is, but it is also a conversation between you and the reader – the audience. To be given such a generous and kind audience has been very enriching – to first build a safe place then confidence then feedback." Branden, Unlocking Creativity
"I enjoyed the challenges the course set for me. It was adventurous for me and tested a variety of skills. It made me think about my writing and I have learnt more than just needing a routine. I recommend this course for two reasons – learning and fun!" Sally, Unlocking Creativity
"I had the most wondrous opportunity to undertake a four-week writing course – my first ever. I learned a great deal about the craft and process of writing. I dare say I learned something about myself as well. The program has a marvellous accountability mechanism – first to yourself, then to your tutor, then to your fellow classmates. Reading the work of others was a distinct and daily joy. This course has helped me boldly step outside that internal tempest, find structure, and discover conflict as a mechanism to drive a story forward. I've seen improvement in my writing." Ian, Unlocking Creativity
"I'm feeling sad that my creative writing course has come to an end. I absolutely loved it! This course has not only showed me that I can access my creativity, but has given me tools to do so. I could see that just within these four weeks, and through all of the wonderful inspiration and prompts, that I was able to improve my writing. The group aspect of the course was key. It was inspiring to read everyone else's work and style as well as receive and give feedback which really helped with confidence. A safe space for expression was truly created." Hillary, Unlocking Creativity
"The course has been a great turning point in my writing. I have learnt a lot about how to create really cool scenes and characters, getting into the emotion of the character." Michelle, Unlocking Creativity
"The time has flown by and I am coming to the end of a brilliant course that allowed me to tap back into a side of my creativity that I had sidelined for many years – writing. I've really enjoyed the process of making time to write every day, the course work that inspired topics of writing I never would have explored, and most of all the incredible company of fellow writers." Amanda, Unlocking Creativity
"The course has been terrific. It is the camaraderie and support that has been so enjoyable. It has been great to be part of a common journey with like minds, and the supportive environment that goes with that." Tim, Unlocking Creativity
"I have just finished the action-packed four week course, Unlocking Creativity, it could also aptly be called Unlocking Your Potential, such was my experience of growth and understanding with regards to why and what I want to write. I very much appreciated the scaffolded approach to providing feedback and the emphasis on learning from reading and unpacking the work of others. People were generous, thoughtful and often provided me with insights into my writing. What excites me most is the knowledge that, if I stick with the clear steps that I learned and focus on the development of my craft through this process, my writing will only get better." Michael, Unlocking Creativity
"The  "Unlocking Creativity" course has been full on, but I've loved it! I always said – I want to try and write, well this course has got me doing just that! It's a great introductory short four-week course which builds day by day with a step-by-step guideline. To give and receive feedback from and to our fellow writers was a great uplifting experience." Saskia, Unlocking Creativity
"This course has helped me complete my goal of improving my writing skills, that's for sure and I've loved reading everyone else's work. We all have our own style of writing so it was great to see something different to mine. The course definitely had  an impact on my future writing." Isabella, Unlocking Creativity
"I've absolutely loved the Unlocking Creativity course. I have really loved the strong positive encouragement that flows all the way through every part of the course. That tone of generosity is set right from the beginning, everyone picks it up and we all thrived as a result. Our writing benefited and our confidence in sharing our writing grew. I thoroughly recommend it. In fact I'm even considering doing it again sometime." Megan, Unlocking Creativity

The Writers' Studio, Level 1, Cnr Leichhardt Street & Lugar Brae Avenue, Bronte NSW 2024
wstudio@writerstudio.com.au | +61 2 9386 4994 | writerstudio.com.au
You are receiving this email because you registered for or enquired about
one of our courses or signed up to receive our newsletters