October Newsletter & Upcoming Courses
Welcome to our Newsletter.
We hope you are well and enjoying whatever re-gained freedoms and normalcy exist in your world. 
To those of you who are doing our courses, we trust that you are enjoying the pleasure of making creativity part of your life whether you are doing our 4 Week Unlocking Creativity Course or one of our Novel & Script Courses.
Below are some writing principles to bear in mind, wherever you are in your creative writing journey.
Writing: A four-part process
Many writers when starting out make the mistake of comparing their writing to an edited, copyrighted novel or screenplay, failing to recognise that writing is a four-part process – planning, writing, re-writing and editing.
Mix them at your peril. Most people find that premature editing and re-writing strangles their creativity, takes the fun out of writing and cuts them off from the power of their imagination, which we believe is the true source of your creative power.
In the first session of our 4-Week Unlocking Creativity course, participants learn how to turn off their inner-critic and unlock their creativity by focusing exclusively on the act of writing. They experience an incredible sense of freedom and liberation and are amazed at the quality of the writing that emerges.
They come to understand how writing is made up of four distinct processes.
Planning: You need a plan that will guide your writing while giving your imagination maximum freedom.
Writing: The writing samurai goes into battle with a plan, but when the writing starts, they are in the moment.
Re-writing and Editing: If you access your imagination and produce sufficient raw material and then take out what doesn't serve your story, you'll be amazed how good your story and writing can be.
"The difference between anyone and a serious writer is re-writing, re-writing and more re-writing, sometimes over a period of years. I can't emphasise strongly enough how important this is, that writing leads to writing, that failed attempts lead to eventual success, that the solution of writing problems is made up of all the attempts that lead nowhere…
"The trouble is that when you're just beginning to write, you may believe that words committed to paper are sacred, fixed, immutable. But you're not dealing with a finished, printed, copyrighted book; only with an idea, a pile of words that change shape many times before they take shape as a book." Dorothy Bryant
One of the primary jobs when writing the first draft is to get the raw material on the page. As Michelangelo said: "The angel was always in the marble."
---
Second Novel & Ned Kelly Awards Shortlist
Writers' Studio alumni, Sarah contacted us to let us know that her debut novel, 'Lapse', had been short-listed for Best Debut Crime Fiction, Ned Kelly Awards, 2020.
'Lapse' was also longlisted for the Davitt Crime Awards, 2020 and Booktopia Favourite Australian Book, 2020.
Sarah's follow-up second novel, 'White Throat' will be released on 1 December. Published by Text, it is the second novel featuring feisty and fallible heroine, Clementine Jones. (See more information below)
Congratulations Sarah!
---
Alex Gilly – Instagram Story
Alex Gilly whose second novel 'Death Rattle' was released recently, was asked by his American publisher, Forge, for a short Instagram video where he discusses his work day, the apps he uses to write and shows us around his study and office.
Click here to watch on Instagram 
---
Gift Certificates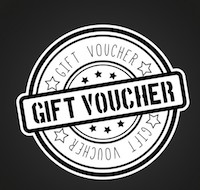 A Gift Certificate for our 4-Week Unlocking Creativity Course, either live or online, is the perfect present for someone who has been wanting to write but needs a push, or is wanting to develop their writing further.
Plus, it is such a generous act to support people in realising their creative dream.
Gift Certifcates are valid for 3 years from purchase date.
---
Quick Course Round-up
The final Unlocking Creativity Online for 2020 will commence 11 November more >
The final Unlocking Creativity Live for 2020 will commence on 19 November more >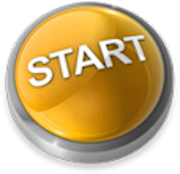 The final 6-Week course for 2020 is the Short Story Genre course starting on 26 October. (Unlocking Creativity is a prerequisite.) Only a few places now open more >
The next 10-Month First Draft Online course will commence on 1st March more >
10-Month First Draft Live with Roland, Kathleen & Richard will commence on 13 March. This course often books out early before end of year more >
The next Second Draft Online will start on 5 April more >
The next Second Draft Live course will commence on 6 February more >
Third Draft Online starts 8 February, register now for your pre-course work. Limited places more >
Third Draft Live is starting 21 November. Please note: screenplay writers, we have added a stream specifically designed for film and TV scripts more >
Third Draft Part 2 Online will commence 9 November, register now to start your pre-course work and first session work more >
Third Draft Part 2 Live will commence 6 March, register now to start your pre-course work and first session work more >
Please contact the office on (02) 9386 4994 between 10.30am and 3pm Monday to Friday, if you have any questions at all about which course is right for you.
---
Success Stories
Sarah Thornton
Sarah's second novel 'White Throat' will be released for sale on 1 December.
Disgraced former lawyer Clementine Jones is on the shores of paradise—Queensland's Great Sandy Straits—trying to outrun her past.
Bored with her house-sitting gig, she becomes a reluctant recruit to the local environmental group, campaigning to save an endangered turtle as developers close in. Then a body is found at the base of a quarry, and Clem's world is turned upside down.
The police say suicide. Clem's convinced it was murder. She also knows she's the only one interested in tracking down the killer. Well, the only one apart from her friend Torrens, ex-con and reformed standover man. And he's got his own fight on his hands.
Congratulations again, Sarah!
Click here to pre-order White Throat
Michelle Ahern Bevans
We received an email from Michelle, a Studio alumni, to let us know she has published a collection of her poetry.
Spanning two decades of material, the vibrant and rhythmic poetic style captures the light and shade of everyday moments, the nuances of humanity and the relationships that bind us.
A stirring first collection that delves into loss, authenticity, femininity and existence – Michelle's self-expressive style creates an open space for the reader to linger, taking what they need and creating their own meaning.
Congratulations Michelle!
Click here to puchase Counting You To Pieces
---
DVD & Movie Giveaway
Thanks to Acorn Media, we have 5 x DVD's of the Series 1 & 2 of 'Striking Out' to giveaway.
Considered Ireland's #1 drama series, 'Striking Out' has been celebrated by The Independent (UK) as "a roaring success" and is led by the brilliant Amy Huberman (Finding Joy, Cold Feet).
This charming Acorn Original drama follows Tara Rafferty (Amy Huberman), a successful Dublin lawyer. After she discovers her fiancé's infidelity, she abandons her wedding plans and her job, striking out on her own by starting an unconventional private practice.
You can watch the trailer for 'Striking Out' here
If you would like to win one a DVD of Series 1 & 2 email: rsvp@writerstudio.com.au and include your name, address and mobile no.
We also have 5 double passes to giveaway to new NZ Romantic Comedy, 'Baby Done'.
When Zoe (Rose Matafeo) and Tim (Matthew Lewis) find out they are having a baby, they resolve to not let parenthood change them. Tim runs towards being a dad, while Zoe runs away from being a mum.
'Baby Done' opens in selected cinemas from October 22. (Not available to those living in Victoria)
If you would like to win a double pass to see Baby Done: email rsvp@writerstudio.com.au with your name, mobile and address
---
Recent Course Feedback
Some snippets of the wonderful feedback that we receive back from recently completed courses. We update these each newsletter. They show what a large variety of writers get out of our writing courses.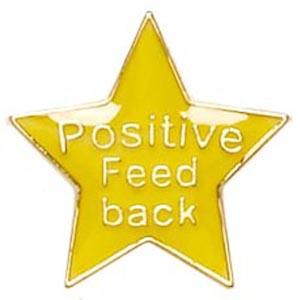 "I've learned so much about myself and the craft and process of fiction writing in four short weeks through Unlocking Creativity. It's been amazing. Rediscovering my passion for story-telling and fiction writing not just reading, is the greatest gift. Getting lost in my characters is motivating and cathartic. Course materials and the feedback is really helpful and motivating. I'm imagining my book launch now!" Rebecca, Unlocking Creativity
"For the first time in a long time I felt excited, committed and a sense of joy. Here I was learning with a group of like-minded people who were all at different skill levels. It would be fair to say the best money I have spent of late and would encourage anyone who wonders whether they should explore the idea of writing to do this course." Kathy, Unlocking Creativity
"I learnt so many things through the Unlocking Creativity Course. I learned to write again with pen and paper, and to go with the flow. I learned how wonderfully supportive it is to form a community with a group of writers who just want … to write." Carolyn, Unlocking Creativity
"I learned an enormous amount about the process of writing. The way the course walked me through the process, starting out with simple steps to get me writing and to let the creativity come out on the page was great. I was a bit daunted by the amount of writing we were asked to do and I was worried I would never be able to get through it. But I did and it was so enjoyable and surprising!" Alison, Unlocking Creativity
"It was an amazingly enlightening experience. The Writer's Studio has 25 years' experience in helping to develop budding and seasoned writers not only with a solid, structured curriculum but also with a supportive writing community that was nurturing, encouraging and empowering. I highly recommend this course to you so that you can also take the plunge and enjoy the profound pleasures of writing." Connie, Unlocking Creativity
"I have just completed the 4-Week Unlocking Creativity course with Writers' Studio. What a wonderful experience! It was just 4 short weeks but it feels like I have learnt so much. The techniques and guidance provided helped me understand how to get the flow of creativity going." Norike, Unlocking Creativity
"Just as I loved Unlocking Creativity, I really enjoyed and got a lot from the 6-Week Short Story Genre course. Step by step instructions helped keep me on track and the stories flowed easily. I strongly recommend these courses." Isabelle, Short Story Genre
"The 6-Week Genre Short Story course has been full of surprises. It has really helped me understand how I can weave genre types into overarching stories and themes. The course really taught me to focus on the character and their development. It has been liberating." Cath, Short Story Genre
"I have enjoyed this Genre course as much as I did Unlocking Creativity. There was a nice amount of learning at the start of each session, which acted as a springboard into the writing exercises." Claire, Short Story Genre
"The course threw some huge challenges and has opened my mind to so many possibilities. My main aim was to get back into writing after a hiatus of a few years and to gain some inspiration. Wow, did this course achieve that! Who would have thought I could even begin to write about Comedy and Fantasy. Two genres I don't even read let alone write in. I will take all my learnings into my future writing and my already started novel." Maureen, Short Story Genre
"The Short Story Genre course has been insightful and I have enjoyed every minute. I can't believe that six weeks has gone by so quickly. It has pushed me out of my comfort zone, that's for sure.  Each Genre had its own challenges. There is enormous value in reading the work of other writers and providing feedback.  It constantly amazes me the sheer variety of stories that are written.  This course has cemented my writing habits. I'm excited for the next course." Marli, Short Story Genre
"Loved every minute of this course. The encouragement, feedback, and to connect with my subconscious which developed the flow of my writing in every Genre, even if it was challenging." Deirde, Short Story Genre
"I've loved doing the First Draft course! The Online materials are well organised. The examples given in different exercises have helped understanding what at times have been complex ideas. Reading the scenes on The Writers' Board accompanied by my tutor's feedback was beneficial and contributed to my understanding. The Steps Board is an excellent tool for summarising scenes." Jill, First Draft
"This course has been a solid crash course in the key elements of storytelling across various different schools of thought and the process has helped me to put a lot of what I knew and didn't know to use.  My tutor was terrific. He provided constant encouragement throughout the process even when I didn't feel enthusiasm myself and pushed me to continue throughout the planning and writing of this story." Gavin, First Draft
"As well as a pleasure to work with my tutor, her feedback has been spot on during a time when positive feedback has been a boon for me. She has kept me on track and accountable, so I have finished the course on time! Her belief that I had a story to write, has allowed me to write it.  I'm going to miss our weekly interactions and am immeasurably grateful that I could work with her. The online materials are amazing – empowering, interesting, accessible, sensibly structured, addictive and demanding!" Marjorie, First Draft
"This has been my 4th course with the Writers' Studio. With each one I've been blown away by the quality of instruction, support and comprehensive online materials. Plus the ongoing improvement in my writing which inspires me to keep going. I've felt totally supported by my tutor throughout the ten months of my First Draft course. He's been a steady guiding influence, patient and encouraging with consistently prompt and insightful feedback. It's been a wonderfully positive experience. The online materials have been excellent, accessible and comprehensive. I'm a bit of an IT dinosaur but have found them easy to navigate." Joanna, First Draft
"After 10 months I have a first draft that has a solid structure, theme and character arc, and the dramatic logic of my draft even (mostly) makes sense. My tutor has been unfailingly positive and encouraging and has been able to 'read into' my work images, ideas, significances and themes that I hadn't seen or realised myself. I now have a thorough understanding of what it takes to structure and create a first draft and I'm grateful for the learning opportunity. Thank you Writers' Studio!" Kerry, First Draft
"I have loved all the shorter courses I've completed with WS, but the first draft experience was so much more. I have to say though that working through Short Story courses was wonderful groundwork, and I heartily recommend them to anyone starting their writing career. The Writers' Studio has been my saviour during the COVID-19 lockdown. It was my best friend. I live alone and isolated in rural Victoria. I really needed a good imagination and work ethic to keep me sane and the Writers' Studio was there when I needed it." Carla, First Draft
"I doubt I would have made it through the first draft in one piece had it not be for the support of my tutor. His feedback was always concise, inspiring, thought provoking, always asking questions or providing insights into ways I could move forward. The Online materials made the First Draft process manageable and enjoyable. They break down each piece of this novel writing puzzle into short and concise steps. I just want to take the time to thank my tutor and the Writer's Studio for the support and encouragement that has allowed me to finish this first draft. I have started so many first drafts but never finished a single one. But with all the feedback and help I have received along the way, the last ten months have been fulfilling and – most of all – fun! It has also changed my attitude towards first drafts and how I approach the creative process." James, First Draft