August Newsletter & Upcoming Courses
Welcome to our Newsletter.
We hope you are well and staying safe. Especially those living in Victoria.
In our last newsletter, we mentioned that we were hoping to go back to Live classes in the Studio later this month. This is still our intention, however we will be guided by NSW Government regulations.
To ensure the Studio is a safe environment, we are installing new tables to provide 4 square metres of social distancing. We are also installing new audio-visual equipment that will allow writers in the Live courses to log into the Live workshops remotely if they choose.
We will be in contact with writers in the Live courses with all of the details.
In the meantime, the Zoom workshops continue to do a terrific job of replicating the Live course experience.
The Question of Talent
Many writers, particularly those just starting out, question whether they have the talent to be a writer, the implication being that only a successful few have what it takes to make it. Erik Bork in his excellent book, 'The Idea: The Seven Elements of a Viable Story for Screen, Stage or Fiction', echoes our thoughts on the subject:
"I don't know that any of us are born talented," Bork says. "Things might come quicker or more innately for some than for others, but in my view, "talent" (i.e., that thing some people have that allows them to succeed) is almost entirely about attitude and practice, and not native ability.
"My point is that it really is about the writing, and the one and only thing a writer can really control is that. My advice is to keep going, keep learning, keep getting feedback. Success is almost entirely about attitude and practice, and not native ability."
He quotes Akiva Goldsman, who won the screenwriting Oscar for A Beautiful Mind. Throughout Goldsman's life, people kept telling him to "stop and that he didn't have what it took to make it as a writer". The secret of his success? He never stopped."
Books No Longer Go Out Of Print
One of the real positives for authors to come out of the digital landscape and changes in the publishing industry over the past decade is that books now never go out of print.
It used to be that many books would get reviewed, have a brief burst of publicity in traditional media and then when they stop selling, disappear from sight to be remaindered or pulped.
Now, thanks to digital publishing with e-books and 'print-on-demand' for hard copies, books can be bought from online booksellers and remain in print indefinitely.
'No Man's Land' by Roland Fishman, the founder of the Writers' Studio, was published in 2014, has been selling consistently ever since, attracting over 200 reviews in Australia, the US and Britain, prompting Amazon Australia earlier this month to offer a special one-day promotion.
As a result, 'No Man's Land' hit No 1 in the Amazon Australian Kindle Store in Thrillers and Suspense – Action Fiction and Action & Adventure Fiction and No 2 for international Mystery & Crime.
---
Second Novel Published in the US – New York Times Reviewed!
Writers' Studio alumni, Alex Gilly's second novel 'Death Rattle' has just been published in the US, by Tor/Forge, an imprint of Macmillan.
Alex's new book has already received great reviews including one from the New York Times.
'Heart-thumping … [Nick Finn and Mona Jimenez] are a super new team of crime-busters.' New York Times
'[DEATH RATTLE'S] strong focus on character and the gripping immigration court drama will keep readers turning the pages.' Publishers Weekly
'[DEATH RATTLE] is a solid thriller on a timely subject and will definitely strike a chord with critics of the U.S. government's immigration policy.' Booklist
'Death Rattle' is available in bookstores throughout the United States and Canada, and through all online retailers.
Visit www.alexgilly.com for more.
Congratulations Alex!
See below to read more Success Stories and Death Rattle's synopsis.
---
Unlocking Creativity Online Newsletter Discount!
Get a $40 extra discount off the early bird course fee when you join our 4-Week Unlocking Creativity Online course starting Wednesday 12 August.
Enter this code: AUGUST
Enter the code into the 'ID Code' field located below the mobile phone field, when registering.
It is case sensitive!
For more information and register click here
---
Quick Course Round-up
Unlocking Creativity Online will commence next Wednesday 12 August more >
Unlocking Creativity Live will commence on 3 September more >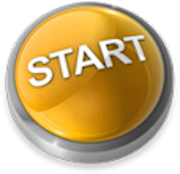 The next upcoming 6-Week course is the Short Story Genre course starting on 26 October. (Unlocking Creativity is a prerequisite.) Reserve your place now as this course will book out more >
The next 10-Month First Draft Online course will commence on 26 October more >
10-Month First Draft Live commencing on 13 March with Roland, Kathleen & Richard is now open for bookings more >
Second Draft Online will start on 28 September. Register now for your pre-course work more >
The next Second Draft Live course will commence on 6 February and is open for bookings more >
Third Draft Online 8 February course is open for booking, register now for your pre-course work. Limited places more >
Third Draft Live is starting 21 November more >
Third Draft Part 2 Online will commence 9 November, register now to start your pre-course work and first session work more >
Please contact the office on (02) 9386 4994 between 10.30am and 3pm Monday to Friday, if you have any questions at all about which course is right for you.
---
Free Movie Tickets
Thanks to Madman Films, we have 5 x double passes to give-away to the new feature 'Made in Italy' starring Liam Neeson. (Not available to Victorian residents.)
'Made in Italy' is a heart-warming father & son story set in glorious Tuscany about bohemian London artist Robert (Liam Neeson), who returns to Italy with his estranged son, Jack (Micheál Richardson) to make a quick sale of the house they inherited from his late wife. Neither expects to find the once beautiful villa in such a state of disrepair.
To win one of these double passes, send an email with your name, mobile and postal address to: rsvp@writerstudio.com.au
---
Success Stories
Alex Gilley
Alex's second novel 'Death Rattle' has just been published by Tor/Forge.
When Carmen Vega's boyfriend tries to kill her, she hands over all her savings to a smuggler and sets out from Tijuana in a small, leaky boat. Within sight of the California coast, the boat starts to sink, and its passengers have to be rescued by border patrol.
Soon, Carmen turns up dead in a privately-operated Migrant Detention Center. Neither Nick Finn, the officer who saved Carmen from drowning, or his wife, human-rights lawyer Mona Jimenez, are satisfied with the prison's account of what happened to Carmen.
Trouble is, the company that runs the prison is on the verge of signing a billion-dollar procurement contract with Homeland Security. And there are people in this world for whom a billion dollars is worth a whole lot more than one human life. Or even three.
Click here to purchase a copy of Death Rattle
Emma Lord
Emma Lord, one of our Novel & Script writers and a Studio tutor, has just been awarded a prestigious Varuna 'Affirm Press' Fellowship for her YA manuscript, which Emma developed at the Studio.
Congratulations Emma, we are so thrilled for you and your story!
Emma Bennison
We received an email from one of our writers, Emma, "I just wanted to let you know that thanks to what I learned through the Unlocking Creativity course, one of my short stories (Opting In), has been published by the 'Literary Yard' today. I am shocked and thrilled. I would never have had the confidence to put my stories out there had it not been for your support."
Congratulations Emma!
Robert Gilchrist
Apologies. In our last newsetter we incorrectly credited this sucess story.
We recently received an email from one our writers, Robert Gilchrist: "The NSW Govt Seniors Card, (in association with Fellowship of Australian Writers NSW), recently ran a short story competition. There were thousands of entries. I'm pleased to report that my 1000 word story entitled 'The Crop Duster' was selected and with 50 others will be published soon. I will be called to meet the Premier and the Arts Minister at an award ceremony in Macquarie Street later this year. I am delighted and must report that I could not have done it without you all!"
Congratulations, Robert Gilchrist!
---
Recent Course Feedback
Some snippets of the wonderful feedback that we receive back from recently completed courses. We update these each newsletter. They show what a large variety of writers get out of our writing courses.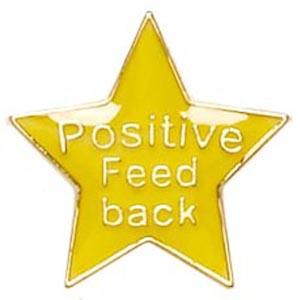 "I have finished the 4-Week Unlocking Creativity course and I couldn't be prouder. It was a blast. I enjoyed dusting off my imagination and exploring different story possibilities. I can't recommend this course highly enough. It was the perfect way to start off writing and getting the creative juices flowing." Katie, Unlocking Creativity
"I am so glad I enrolled in this course a few weeks ago! In four short weeks, this course helped me overcome some of my anxiety, and helped me free myself from the expectation of perfection. Now, I find myself thinking about bits of stories, characters, conflicts, emotions as I go about my day and I enjoy that so much! It has been fun!" Francoise, Unlocking Creativity
"These four weeks have hurtled by. I can't remember a course I've been so engaged in! All the feedback and encouragement from my tutor and classmates has been wonderful. The old spark of enthusiasm has been re-ignited, that's the most important thing, and I'm loving it!" Rose, Unlocking Creativity
"I promise you that embarking on this course will open your mind up to the magic of the pen and the power that it holds." Carla, Character Development Short Story
"I thought that I was probably too old for ideas like 'imagination' and 'creativity'…I was wrong. I feel I have grown during this course and that's a fulfilling thought." David, Character Development Short Story
"I have discovered that while the act of writing is itself a solitary activity, improving your writing isn't. Feedback is an important part of the process and while it makes you vulnerable, it's there to help strengthen your story. Thank goodness, my incomparable Writers' Studio tutor, Denise, was there to give positive feedback, practical advice and endless encouragement! Thank you, Denise, from the tip of my pen to the bottom of my heart!" Rahnee, Character Development Short Story
"As we navigate this new world, the new normal isn't always a comfortable fit, but what I found doing the Unlocking Creativity and Character Development courses was that there are no borders and restrictions on our minds, our writing, our imaginations!"  Lea, Character Development Short Story
"I enjoyed the Unlocking Creativity course so much I took on the 6 Week Character Development Short Story course. This course is once again very well-structured and easy to follow. I particularly like the way Writers' Studio have clear deadlines for the completion of work so the course doesn't just meander on and on. I had great fun exploring moral weaknesses and character flaws; to be honest I'd never had a strong understanding of how many options could be used here! I'm getting better at just letting my imagination run free but am somewhat surprised at the scenarios that I've been creating. I think this is a good sign!" Philippa, Character Development Short Story
"2020 has been the year to avoid, but for me it is the year I started my writing journey with Unlocking Creativity and then Character Development. I have thoroughly enjoyed both these courses and I have learned a lot through the feedback which encouraged to think about taking my writing to new limits and I have definitely become more confident in my writing because of the feedback!" Mariya, Character Development Short Story
"Another Writers Studio course under my belt and I loved it! I have found that I have a real desire to have fun with writing – to explore the dark, sensual and hilarious corners of human experience and convey those stories in my writing. Challenging characters and actually challenging my characters were both quite . . . challenging. But lots of fun!" Veena, Character Development Short Story
"During the Character Development Course I've learnt that to overcome the fear of not having something to write I should just DO IT!  The more I write, the more I learn about the craft, and that leads to my wanting to keep writing. My thanks to the tutors at The Writers' Studio for making this possible. Without them I wouldn't be writing." Rosa, Character Development Short Story
"I have completed my third writing course with the Writers' Studio, the Character Development course. I wouldn't be writing without, the clear writing structures, the posting deadlines, encouraging feedback and the steering hand of the tutors. I look forward to progress with my anti-hero's in the next short story course!" Paul, Character Development Short Story
"One of the best things about this course is the community of writers I have connected with. Each week, I get to read their stories. Though none of us have met, I feel like I know a little part of each of them through their words. It is a wonderful way to get to know people. My tutor, Robin, has also been so supportive and constructive in her approach. Her encouragement and positive energy has kept my momentum up, even when I didn't feel like writing. It reminds me that sometimes you have to just push on and have faith that it will lead you somewhere good." Liselle, Character Development Short Story
"I have just finished a second course, a Short Story course, which builds on the skills we learned in the Unlocking Creativity. It's fascinating to learn about the components that drive a story. To say it was tremendous fun would be an understatement. Writing truly is magic and there's so much inspiration to brighten up these dark days. I am thankful for being able to take part in such a rewarding experience." Janine, Character Development Short Story