May Newsletter & Upcoming Courses
Welcome to our May Newsletter.
We hope you and your loved ones are well and that you are enjoying the little freedoms we have been allowed since lockdown.
When we think about what has happened in these last few months we can't help but feel that many of us have been living in our own version of a 'story'.
One of the key ingredients to creating a compelling story is to throw characters out of their comfort zone, give them problems to solve and force them to face huge challenges and pressure. That way, they are forced to face their weaknesses, take dramatic action, dig deep into themselves and see if they indeed have what it takes to rise to the challenge.
Creativity also forces us out of our comfort zone in a good way. This is not always a comfortable place to be, but it does create the magic on the page.
Ed Catmull, of Pixar Studios, who made a string of hit movies including Toy Story 1, 2 & 3 and Finding Nemo, says:
"We humans like to know where we are headed, but creativity demands we travel along paths that lead to who knows where.
"That demands us to step up to the boundary of what we know and what we don't know. There is a sweet spot between the known and unknown where originality happens, the key is to linger there without panicking."
Challenging times and our creativity force us to step into the unknown, dig deep and focus on the solution. The result, we adapt and grow as human beings and figure out what is truly important to us.
Looking back, we are often grateful for the opportunities the challenges provide.
For the Writers' Studio, one the great benefits of being forced to suspend our live classes is discovering how well our courses work on Zoom, which allows writers to experience many of the benefits of the live classes from home.
---
Unlocking Creativity Zoom Course
We have been running our 4-Week Unlocking Creativity 'Live' Studio based course using the Zoom live streaming app.
The feedback has been overwhelmingly positive. People have loved what the format offers.
And going forward we will be offering a 4-Week Unlocking Creativity Zoom course as a third option giving writers the opportunity to experience the excitement and stimulation of being part of a live class from their own home.
The next 4-Week Unlocking Creativity Live/Zoom course will be starting on Thursday 4 June with only limited places:
For all information click here: Unlocking Creativity Live/Zoom
---
Unlocking Creativity Online Special Discount!
We are extending our special $70 discount off the early bird course fee to join the 4-Week Unlocking Creativity Online course starting tomorrow, Wednesday 20 May.
Enter this code: MAY
Enter the code into the 'ID Code' field located below the mobile phone field, when registering.
It is case sensitive!
For more information and register click here
---
Quick Course Round-up
The next Unlocking Creativity Online course will commence this Wednesday 20 May more >
The Unlocking Creativity Live/Zoom course will commence on 4 June more >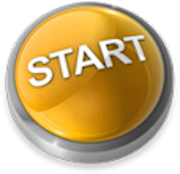 The next upcoming 6-Week course is the Character Development Short Story Online course starting on 15 June. (Unlocking Creativity is a prerequisite.) Reserve your place now as this course will book out soon more >
The next 10-Month First Draft Online course will commence on 22 June with limited places now open more >
The next 10-Month First Draft Live course with Roland, Kathleen & Richard will start on 12 September more >
Note re: First Draft Live September course: We hope by September that we will have returned to Live workshops, however if you register for the 12 September course, and if you change your mind for whatever reason, you can get full refund up to 60 days (14 July) before the course commences.
Second Draft Online will commence on 28 September and is open for bookings more >
The Second Draft Live 6 February 2021 course is now open for bookings more >
Third Draft Online Part 1 course will start on 17 August, register now for your pre-course work more >
Third Draft Part 2 Online will commence 20 July, register now to start your pre-course work and first session work more >
Third Draft Part 2 Live course commenced 21 March, but you can still join this course more >
Please contact the office on (02) 9386 4994 between 10.30am and 3pm Monday to Friday, if you have any questions at all about which course is right for you.
---
Stories from the Pandemic – Update
In our April newsletter, we let you know that Johanna Skinner, one of our writers is putting together an anthology of stories from the pandemic.
Johanna has contacted us to let us know that deadline for submissions has been brought forward to 26 June.
Submit your 500-1000 word essay/story/poem or sketch, accompanied by a short bio (to provide a context) by Friday 26 June to: runningwriting365@gmail.com
All submissions will be considered for inclusion in the final anthology and treated with confidentiality and respect.
---
Success Stories
Theresa Miller
Theresa Miller, one of our Novel & Script alumni, has let us know that she has published her debut novel, The Spin Doctor's Wife.
Megan is desperate for a baby, running hard on the IVF treadmill and heading for the edge. Meanwhile, her PR spin-doctor husband, Laurie is distracted by very different desires. Enter Carla, an ambitious young singer, who can give them both what they want—at a price.
Set in Sydney against a backdrop of corporate cover-ups and the cult of celebrity, The Spin Doctor's Wife is fast-paced, heartbreaking and funny.
"Theresa Miller perfectly captures her characters with empathy and insight. If you enjoyed Allison Pearson's, I Don't Know How She Does It, you'll love The Spin Doctor's Wife." Petronella McGovern, bestselling author of Six Minutes
Congratulations Theresa!
Click here to purchase a copy of The Spin Doctor's Wife
The Moving Pen
Robert Wilcher, one our First Draft writers, along with a small group of other writers, has set-up a website to showcase their short stories which they will be writing and putting up on this new site every month.
And they are looking to hear from readers.
When you read one of their short stories, they are encouraging readers to leave constructive, thoughtful feedback. 
Click to here to read stories on the Moving Pen website
---
Recent Course Feedback
Some snippets of the wonderful feedback that we receive back from recently completed courses. We update these each newsletter. They show what a large variety of writers get out of our writing courses.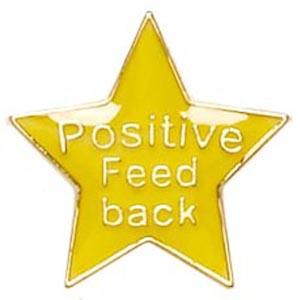 "This has been one of my most inspiring courses I've taken since University. I want to write short animation scripts that are able to evoke emotions from my audiences, and this course has given me the gateway to do it. It has been wonderful!" Aileen, Unlocking Creativity
"This course has been very enlightening. I feel I have all the ingredients to start creating stories and let my creative voice speak up." Irene, Unlocking Creativity
"I have gained insights and exposure to creative writing techniques and these have allowed me to explore many possibilities which have been very rewarding and inspiring." Gordon, Unlocking Creativity
"Being in the classroom each week has felt so inspiring. It's been liberating to see what I've written and what came up in each exercise. Even in the moments where I thought I had no idea what to write and nothing to say I've trusted the process and often something I can be really proud of has ended up on the page. The structure of the whole course allows for that and supports you throughout." Laura, Unlocking Creativity
"I have just finished the 4-Week Unlocking Creativity Live course and I loved it! I have felt so alive doing the course and have had so much fun – with my stories. It exceeded all expectations." Phillipa, Unlocking Creativity
"The Unlocking Creativity Course Live course has been like a warm bowl of lentil soup on a rainy day. It's also been a wild ride exploring my unconscious through my fingertips." Estelle, Unlocking Creativity
"I have just finished my creative writing course and I've loved it so much! It has inspired me to write! The most wonderful 4 weeks!" Alice, Unlocking Creativity
"This course has exceeded my expectations – both in its approach to writing, and how to liberate the imagination and recapture what is fun about the process. This course has given me the courage to continue." Liselle, Unlocking Creativity
"This course has been life changing. In 4 short weeks this course has given me the tools to get past my own self, my inner critic and to put pen to paper and actually write!" Cat, Unlocking Creativity
"I was super nervous to start the Unlocking Creativity course, and to read my own writing to a room full of strangers, but it was fantastic! I have more confidence in my ability to write and I appreciate the craft of storytelling." Alan, Unlocking Creativity
"I recommend this course wholeheartedly! The course gave me such wonderful insights in the process of writing, character developing and actually got me writing!" Nicole, Unlocking Creativity