May Newsletter & Upcoming Courses
Welcome to our May Newsletter.
Thank you to all of our Unlocking Creativity Live writers who completed their course last night. We trust that the experience has been enlightening and enriching and that you are fired up to continue your writing journey whether on your own or with us.
And to our Unlocking Creativity Online writers who are now in the home stretch, we look forward to seeing your final weeks go off with a bang.
For those of you writing your novels and screenplays with us, we hope that you are enjoying the experience of seeing your stories, writing and characters continue to develop and evolve as you move through the process.
A Key Element In Connecting With Readers
In fiction, it is the emotional content that will connect readers with your writing and your characters. As Tennessee Williams said, nothing he wrote about actually happened to him. Rather his work reflected the emotional currents of his life.
So when you write, it is not about writing what occurred to you, rather it is about connecting with the emotional truth of the situation you are writing about. This gives your writing life and energy.
In the second session of Unlocking Creativity, writers explore tools and techniques that enable them to evoke emotion in their readers. Learning to evoke emotion in your readers, takes your writing to a whole other level.
"To make you see, to make you hear, to make you feel, that is all and that is everything."
When writing a novel or screenplay, you look for an emotional journey you can relate to and put it on a dramatic fictional stage. The function of story structure is to flesh out that journey, engage your readers emotionally and take your readers on that journey.
---
Erina Reddan
Walkley Award winning journalist and Writers' Studio alumna, Erina has a new literary suspense novel released and she emailed Roland:
"The Writers' Studio gave me the fundamentals that I have built upon, so that all these years later I'm a full time writer. I love its professionalism, its camaraderie, its commitment to story telling. I still use the insights I gained from the courses."
The Serpent's Skin has already received great reviews:
"This novel is a page turner. It is superbly written with a precise balance of mystery and deceit…. (it) has everything. A tight plot, entirely convincing characters, the pace of a thriller and some very arresting writing." Christopher Bantick, The Weekly Times
"The Serpent's Skin is a gripping, literary crime novel about male power and the secrets that can haunt a family. Most of all, it's about the many ways we prove our love." Christos Tsiolkas
Read more about The Serpent's Skin and a link to buy below in Success Stories.
---
Quick Course Round-up
The next Unlocking Creativity Online will commence 16 June more >
The next Unlocking Creativity Live will commence on 15 July more >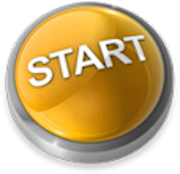 The next 6-Week course, the Character Development Short Story will start on 14 June. (Unlocking Creativity is a prerequisite.) more >
The next 10-Month First Draft Online course will commence on 25 October more >
The next 10-Month First Draft Live with Roland, Kathleen & Richard will start on 11 September however this course is waitlist only. The next Live course starting 12 March, 2022 is open for bookings more >
The next Second Draft Online will start on 27 September. Register now for your pre-course work more >
Third Draft Online Part 1 starts on 23 August, register now for your pre-course work. Limited places more >
Third Draft Part 2 Online will commence 19 July, register now to start your pre-course work and first session work more >
Third Draft Part 2 Live has commenced, but you can still join and undertake the first session work before the second workshop in June more >
Please contact the office on (02) 9386 4994 between 10.30am and 3pm Monday to Friday, if you have any questions at all about which course is right for you.
As you may have heard, Facebook and the Australian Government were in dispute a few months ago, and Facebook removed Australian Media companies from the platform. But you might not have known that Facebook also removed thousands of small Australian businesses' pages at the same time.
We were one of the businesses affected, and our Facebook page was offline for two weeks before it was restored with all other pages. However, since that time we have seen a significant drop in our audience.
So, we are asking if you could go to our Facebook page and just click on a few of our daily inspirationals posts or writing tip posts, and like or comment, and hopefully this will help to gain back some of the reach that we have lost through no fault of ours.
We absolutely understand if you do not want to do this, and we thank you for reading, but if you do, we thank you so much for your support.
---
Success Stories & Events
Erina Reddan
The Serpent's Skin, published by Pantera Press.
It's a cold and wintery night in 1968 and ten-year-old JJ's mother isn't home. The cows are milked, the pigs fed, and her dad won't answer any questions.
The four children survive as best they can in a cloud of their father's lies and clear misery, dealing with their mother's absence in their own ways. But it's always been JJ's job to cause trouble, and her sleuthing wreaks havoc in their tight-knit community.
Fourteen years on, JJ has a new life, a loving partner and a good job, but she finds herself being pulled back in to the unsolved mystery of her childhood. While pretending to have made peace with her father's dishonesty, she organises a final farewell for her mother so they can all put the past behind them. Will the tragic truth finally set them all free?
Congratulations again, Erina!
Click here to purchase a copy of The Serpent's Skin
Kristen Dagg
Kristen, Writers' Studio alumna, contacted us to let us know she has published her book, After Party.
Augie is a woman caught up in her past. Her brother, Joe, has been missing for several years. He was everything to Augie, but she didn't fight hard enough to find him and it haunts her.
After trying to hide a miscarriage, her boyfriend has left, she has lost her job, and it's the perfect time to become an amateur investigator and find out what really happened to her brother.
After tracking down an old boyfriend of Joe's, she lands in Kings Cross and begins stalking Joe's ex, Tomás. Now Tomás is missing, and Augie feels like she is being watched.
"Augie is so well drawn – complicated, neurotic, out-of-place, regretful, driven, scared, scarred, sad – and despite having every reason to crawl up into a little ball, she forges her path by inches. She is a hero."
Congratulations, Kristen!
Click here to purchase After Party
Tanya Nellestein
Tanya, who undertook our Novel & Script courses, has a new e-book, The Valkyrie's Viking.
As the daughter of King Aric's most trusted Huscarl, Brenna is well-schooled in the art of battle and weaponry. Vali is a seasoned warrior preferring the freedom of the open seas.
Brenna and Vali's young love is torn apart when the King offers Brenna's hand in marriage to the Jarl of his most important trading centre. Believing this to be the will of the gods and a prophecy revealed to her as a child, she agrees to the marriage.
Death brings Brenna and Vali together again and she must choose between Vali and the prophecy once more. Her fate has been determined by the gods, but is it the destiny Brenna has always believed in?
The Valkyrie's Viking is Book 1 in The Valkyrie of Birca series.
Congratulations Tanya!
Click here to purchase an e-book The Valkyrie's Viking
Jo Filshie Browning
Jo, contacted us after many years, to let us know that her non-fiction book, Scientifically Speaking: How to speak about your research with confidence and clarity, is being published in June.
"A must-read for anyone who is passionate about their research; who wants to communicate complex information effectively; who cares about securing grant funding or investment, or who cares about advancing their research career… it is engaging, direct and highly effective. I cannot recommend it highly enough."
Congratulations, Jo!
Click here to order a copy of Scientifcally Speaking
---
Movie & DVD Giveaways!
It's A Sin
Thanks to Acorn Media, we have DVD's to giveaway of 'It's A Sin', a new UK series starring Neil Patrick Harris & Stephen Fry.
It's 1981, the start of a new decade and Ritchie, Roscoe and Colin begin a new life in London. Strangers at first, these young gay lads, and their best friend Jill, find themselves thrown together, and soon share each other's adventures. But a new virus is on the rise, and soon their lives will be tested in ways they never imagined. As the decade passes, and they grow up in the shadow of AIDS, they're determined to live and love more fiercely than ever.
To win a DVD of It's A Sin (5 x 60 minute episodes) email: rsvp@writerstudio.com.au and include your name, address and mobile no.
Lapsis
Thanks to Maslow Entertainment, we have 5 x double tickets to giveaway to Noah Hutton's critically acclaimed sci-fi feature, Lapsis to be released into Australian cinemas nationally on 3 June.
Set in an alternative New York, the quantum computing revolution has begun, and investors are lining their pockets. However, building the network requires miles of infrastructure to be laid between huge magnetic cubes by 'cablers', a group of unprotected gig workers who have to compete against robots to pull wires over rough terrain.
Hailed as 'a smart, class-conscious sci-fi parable' (The Hollywood Reporter) and 'cult status is assured' (Variety), Lapsis provides a darkly comic, original and timely perspective of the gig economy and the failed utopian promises of big tech.
Watch the trailer here
To win a double pass to Lapsis email: rsvp@writerstudio.com.au and include your name, address and mobile no.
---
Recent Course Feedback
Some snippets of the wonderful feedback that we receive back from recently completed courses. We update these each newsletter. They show what a large variety of writers get out of our writing courses.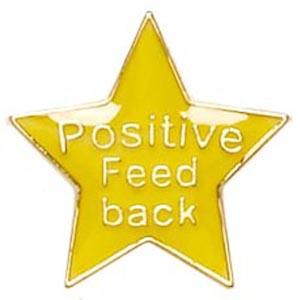 "I have found a piece of myself that was long lost in this course. I have again ignited my love for writing & the creative process. I have learnt how to be kinder on myself and that it does take work to get to where you want to go but you can be surprised by the talent and ideas that live inside you." Renee
"I enjoyed the Live classes and was impressed with how organised the company is. They arranged for me to join the live class via zoom. I've never experienced 'Hybrid Teaching' before but they managed it flawlessly." Lisa
"It is tough being out of your comfort zone of course, but not I'm happy with the uncomfortableness and wishing it wouldn't end." Hester
"You should really consider taking this course. You know how you've been saying that you've got a novel idea but you don't know how to start? Well, this course could be the answer to your problems. It takes writing off a pedestal. It's proven to be not a result of only talent or genius, but of hard work and persistence." Calum
"I think the biggest lesson I intend to take forward if to just give it ago. The course helped me realise how much perfectionism can hold a person back." Annabelle
"Having just completed my 4-Week Unlocking Creativity course as a pre-requisite for the First Draft course. I must say it has quadrupled my excitement about being a story teller. The course is structured really well with clear and concise instruction. Each week there is inspirational reading material, followed by step-by-step exercises to tap into our creativity and hone our writing skills. Bring on the First Draft Course!" Eric
"They promised to get me writing and that's what happened. I also have an idea about where to go next! I really appreciated how generous the other writers' were about my work. I would do it again in a flash." Sue
"The power of the Unlocking Creativity Live course is the energy you get from surrounding yourself with talented people, all trying to get better, all facing the fear of going outside your comfort zone. The tips and techniques are immensely helpful, because they empower you to just start writing." Andrew, Unlocking Creativity
"I have undertaken the Unlocking Creativity Live course and it has gone beyond all my expectations. Going on the journey of creative discovery has been the most rewarding, satisfying and awakening experience!" Sonia, Unlocking Creativity
"I am glad I stepped out of my comfort zone and put myself in an environment surrounded by other people who write, sharing stories ideas and fears in the writing process. It has been a great creative journey, a learning journey, a place that I have found a sense of owning who I am – a person who writes!" Whitney, Unlocking Creativity
"I am amazed at how much I've learnt , technically speaking  in such a short amount of time. I have had so much fun writing and I love I've realised that that's all that matters!" Claudia, Unlocking Creativity
" Unlocking Creativity – the name suits the course. It has also unlocked for me a lot more. Inspiring classes with fellow writing enthusiasts in a positive, accepting environment. The daily writing exercises were challenging but extremely rewarding. Overall a wonderful experience." Tom, Unlocking Creativity
"This course has been a wonderful start towards me writing a novel one day, particularly creating characters and a consistent point of view, and the discipline of writing every day or second day. I was not expecting such an intense experience of constant writing but I have found it very motivating." Pamela, Unlocking Creativity
"I have just completed the wonderful course, 'Unlocking Creativity'. This course has taught me so much about writing, as opposed to just imagining that I write, or wanting to write, but not, actually, writing. In particular, I've learnt that if I want to write, then I need to do it, religiously, regularly, with discipline. Writers write. That's my main takeaway from this course. Do yourself a favour and take this course!" Belinda, Unlocking Creativity
"The course truly has been a voyage of surprise and discovery!! For me this course has already unleashed more in me, than I currently am. It feels like I already have a greater visceral and authentic connection to the world." Cecilia, Unlocking Creativity
"I'm feeling enthusiastic about writing. I'm excited to have learned and been convinced that writing is a craft and that I can learn this craft. Persistence is required of course. And perhaps most importantly of all has been the positive context in which I have taken these risks. I love the wisdom of The Writers' Studio." Jacqueline, Unlocking Creativity
"I know it's just four weeks long but they pack a lot into that four weeks! I was a bit apprehensive, as a rank amateur (emphasis on the rank) that I would be fumbling about while everybody else produced perfectly rounded prose and smartly scripted stories but it hasn't been like that." Anne, Unlocking Creativity
"I've just completed the Unlocking Creativity writing course and I wanted to let you know, as it definitely got me writing, after all these years of dabbling or just 'thinking' about it." Tanya, Unlocking Creativity
"Over the past four weeks I have learned about the simple yet powerful act of writing, about trusting process and allowing it to take me somewhere. I have indulged in a process of unravelling truths and desires. I feel grateful to be learning about this craft and am excited by the possibilities opening up in my mind and heart." Marie, Unlocking Creativity