December Newsletter & Upcoming Courses
Welcome to our final Newsletter for 2020.
We would like to take this opportunity to wish you and those close to you a very Merry Christmas.
After such a challenging year, we wish everyone a peaceful and joyful festive season leading into a productive and creative new year. 
It's Never Too Late
We're always thrilled to hear from our writers about how they've experienced the courses. We want to share this one with you:
"I have been parsimonious with my praise. At 81, I thought I might have been past it. But through the Writers' Studio I have found a voice, my voice. It is immaterial whether or not anything commercial comes out of it: I am saying things that I have yearned to say for years and years. I admit to having not always followed the 'script', but I feel that I have always been true to the cause.
"I would like to thank you for your copious notes, your support and encouragement. Who would believe that writing could be so arduous – and so rewarding. I would also like to thank my tutor, Liz, who has been a constant companion and mentor.
"I meet up most Fridays with my old teacher mates, for a few beers: when I tell them I'm taking a writing course with the Writers' Studio, they mumble, something like, Well, I could have been a writer too…but other things got in the way. Other things got in my way, too. But I wouldn't have been able to enjoy writing, if it hadn't been for Writers' Studio.
"Thank you, and looking forward to another (gruelling, but thoroughly enjoyable and exciting) eight months."
Russell Thomas
---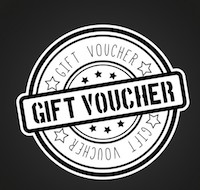 If you are thinking about creative Christmas presents, a Gift Certificate for our 4-Week Unlocking Creativity Course, either live or online, is perfect for someone who has been wanting to write but needs a push, or is wanting to develop their writing further. Plus, it is such a generous act to support people in realising their creative dream.
We can make up a Gift Certificate and email to you, for you to print out and give this Christmas. Gift Certifcates are valid for 3 years from purchase date.
If you are currently in a Novel & Script Online course, you will have most likely been in touch with your tutor as to their holiday dates. Some tutors come back earlier in January, so do check in with them.
The official break is from Saturday 19th December until Sunday 17th January.
The Office will be open (except for public holidays) for enquiries and tech help, so do get in touch via email: wstudio@writerstudio.com.au if you have a question about an upcoming course.
---
The next Unlocking Creativity Online will commence on 20 January more >
The next Unlocking Creativity Live will commence on 14 January more >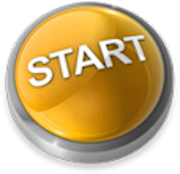 The next 6-Week course, the Writers' Gym – Advanced Writing Techniques will start on 22 February. (Unlocking Creativity is a prerequisite.) more >
The next 10-Month First Draft Online course will commence on 1st March with very limited places now open more >
The next available 10-Month First Draft Live with Roland, Kathleen & Richard will commence on 11 September and is open for bookings (The 13 March course is now wait-list only) more >
The next Second Draft Online will start on 5 April more >
The next Second Draft Live course has now booked out. Please contact us to go onto a wait-list. Places can open up! more >
Third Draft Online starts 8 February, register now for your pre-course work. Limited places more >
Third Draft Live started on 21 November. You can still join this course and be ready for the next session in February. Please note: screenplay writers, we have added a stream specifically designed for film and TV scripts more >
Third Draft Part 2 Online will commence 19 July, register now to start your pre-course work and first session work more >
Third Draft Part 2 Live will commence 6 March, register now to start your pre-course work and first session work more >
Please contact the office on (02) 9386 4994 between 10.30am and 3pm Monday to Friday, if you have any questions at all about which course is right for you.
---
Movie Giveaway & DVD Giveaway
The Dry
Thanks to Roadshow, we have 10 x double passes to giveaway to the new film adaption of Jane Harper's award-winning crime novel 'The Dry' opening nationwide on 1st January.
'The Dry' starring Eric Bana, Genevieve O'Reilly, John Polson, follows Federal Agent Aaron Falk (Bana) as he returns to his drought-stricken home town to attend the funeral of childhood friend Luke, who allegedly murdered his wife and child before taking his own life.
When Falk reluctantly agrees to stay and investigate the crime, he opens an old wound – the death of 17-year-old Ellie Deacon. Falk begins to suspect these two crimes, separated by decades, are connected. As he struggles to prove not only Luke's innocence but also his own, Falk finds himself pitted against the prejudice towards him and pent-up rage of a terrified community.
If you haven't yet seen the breathtaking trailer check it out here
To win a double pass email: rsvp@writerstudio.com.au and include your name, address and mobile no.
The Deceived
Thanks to Acorn Media, we have 5 x DVD copies of new British series 'The Deceived', staring Emmet J Scanlan (Peaky Blinders) to giveaway.
The series is a modern take on a classic psychological thriller & follows English student, Ophelia (Emily Reid, Curfew, Glasshouses), who falls in love with her charismatic lecturer, Michael (Scanlan). Following the accidental death of Michael's wife, Ophelia moves to Ireland to be with him, just as suspicions around his wife's death start to grow.
Watch the trailer for The Deceived here
If you would like to win a DVD copy of the series, email: rsvp@writerstudio.com.au and include your name, address and mobile no.
---
Recent Course Feedback
Some snippets of the wonderful feedback that we receive back from recently completed courses. We update these each newsletter. They show what a large variety of writers get out of our writing courses.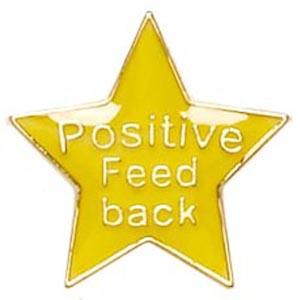 "I was very intimidated at first, but I swallowed my fear and posted. Then I ducked under my desk and waited to see what happened. The feedback and encouragement flowed, and it spurred me on to write more. So much improvement in just 4 weeks, imagine what I could do if I worked at this! I'm not exaggerating when I say this process has completely changed me." Christy, Unlocking Creativity
"I've been on a journey, a transformational one. In the past four weeks, I've transformed my relationship with writing. After committing to four weeks of daily writing, through the course Unlocking Creativity, I feel much more relaxed when I have a pen in my hand. It has been a life changing experience. I loved learning from the other writers, reading their stories, seeing how we are all at different levels of writing and that we all have a different writing style. This course has been an amazing experience, it's given my imagination courage to fly." Rosana, Unlocking Creativity
"I have so enjoyed how the few short but intense weeks on this course have provided not only skills and support but been a catalyst for me in recovering that childlike and instinctive passion. I have learnt to look at different perspectives, and techniques for improving the actual impact of writing, but for me the most important aspect has been the reawakening of eagerness to write." Karen, Unlocking Creativity
 "In addition to wonderful advice and guidance on how to craft a story, we were required to write from the very beginning. We learnt to trust the process and gained confidence in our ability to craft stories. I've loved every part of this course and have particularly appreciated all of the support and encouragement of our wonderful tutor and my fellow writing students. 'Unlocking Creativity' has reawakened for me the joy in putting words down on the page and for that I will be forever grateful." Carol, Unlocking Creativity
"I feel invigorated! It has been some time since I have felt this sense of achievement. My completion of Unlocking Creativity has inspired me and taken my writing to another level. It has been wonderful to share this experience this with my fellow writers. Sharing stories, emotions and aspirations has made my dream to write my story more tangible." Lisa, Unlocking Creativity
" I didn't believe that 4 weeks of a creative writing course could be life-changing, but this one certainly has been. It has been the most amazing learning experience I have been on. I have wanted to write for so long and have written scribbles all my life and have finally learnt to put pen to paper in a meaningful, structured and creative way. This course has encouraged me to find and write in my own style, the style that is natural for me and since doing that I have characters leaping up and knocking on the door of my brain wanting to escape on to the page and I love it." Christine, Unlocking Creativity
My biggest take away from the Genre Short Story course was learning how to pare down exposition and narration to allow my story to flow with greater immediacy for the readers. This was an area I struggled with for a long time. The Writers' Studio has developed a wonderful structure to guide the student writers in their creative journey. However the constructive feedback from our tutors added oomph to grow towards the next level.  I am grateful to my tutor, Yasmin, for her generosity and passionate encouragement. Her ability to pin point areas of strength and weakness in my writing with such clarity helped me tremendously. Connie, Genre Short Story
I have just finished the Genre Short Story course. What surprised me was that the Genres I thought would be easy, were not and the ones I thought would be hard, were not. This course has really helped to blow some of my personal myths out of the water. I am looking forward to the next course. Zienna, Genre Short Story
This has been the absolute best six weeks of 2020 for me – being able to complete the Genre course has been such a satisfying step on a journey towards improving my creative writing. Special thanks to my tutor, Christine for her support, encouragement and amazing ideas. She has given me the confidence to continue developing. Cara, Genre Short Story
I am excited to talk about the Genre Short Story course having enjoyed it immensely. I very much appreciated my tutor's feedback – the positive and the 'what I could have done better'. It gave me points of analysis as well as encouragement to continue. It is easy to doubt what you are creating, as it's very personal and that little voice inside can often betray you when you most need it to keep striving along. David, Genre Short Story