February Newsletter & Upcoming Courses
Welcome to our first Newsletter for 2021.
A big warm welcome to all of our live course writers who participated in the January Unlocking Creativity Course and to our online writers who will be finishing next week. Our tutors are so impressed with the work you are producing, and how much your writing, storytelling and character development skills have developed.
We're always inspired by how much talent people possess when they learn how to to get out of their own way and access the power of their imagination.
Not only does their writing jump to another level, but their spirits are uplifted when they unlock their creativity and see their words come alive on the page.
Follow Your Passion
Elizabeth Gilbert, author of Eat Pray Love, has spent many years encouraging people to experience the pleasure of accessing their creativity and to live their life to the fullest.
Her message applies to everyone who is inspired to write and doubts themselves, their talent and the worthiness of their goal.
She wrote, 'I watched Julia Glass win the National Book Award for her first novel, "The Three Junes".
'I listened to her give her moving acceptance speech, in which she told how she used to lie awake at night, tormented as she worked on her book, asking herself, "Who do you think you are, trying to write a first novel at your age?"
'But she wrote it. And as she held up her National Book Award, she said, "This is for all the late-bloomers in the world."
'Writing is not like dancing or modeling; it's not something where – if you missed it by age 19 – you're finished. It's never too late. Your writing will only get better as you get older and wiser. If you write something beautiful and important, and the right person somehow discovers it, they will clear room for you on the bookshelves of the world – at any age.'
So don't give up on a dream just because of the time it will take. The time will pass anyway. The only failure if you want to write, is stopping. Or for those who have balked at taking the first step, never starting.
---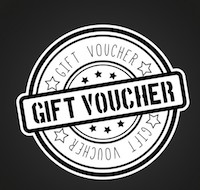 If you are thinking about creative presents, a Gift Certificate for our 4-Week Unlocking Creativity Course, either live or online, is perfect for someone who has been wanting to write but needs a push, or is wanting to develop their writing further. Plus, it is such a generous act to support people in realising their creative dream.
We can make up a Gift Certificate and email to you, for you to print out and give. Gift Certifcates are valid for 3 years from purchase date.
---
The next Unlocking Creativity Online will commence on 10 March more >
The next Unlocking Creativity Live will commence on 22 April (The 18 Febraury course is booked out with a wait-list) more >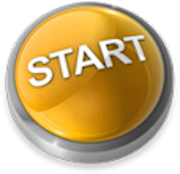 The next 6-Week course, the Writers' Gym – Advanced Writing Techniques will start on 12 April. (Unlocking Creativity is a prerequisite.) more >
The next 10-Month First Draft Online course will commence on 21 June more >
The next available 10-Month First Draft Live with Roland, Kathleen & Richard will start on 11 September more >
The next Second Draft Online will start on 5 April more >
The Second Draft Live course which started 6 February, is booked out.
Third Draft Online starts 23 August, register now for your pre-course work. Limited places more >
Third Draft Live started in November. You can still join this course and be ready for the next session on 13 February. Please note: screenplay writers, we have added a stream specifically designed for film and TV scripts more >
Third Draft Part 2 Online will commence 19 July, register now to start your pre-course work and first session work more >
Third Draft Part 2 Live will commence 6 March, register now to start your pre-course work and first session work more >
Please contact the office on (02) 9386 4994 between 10.30am and 3pm Monday to Friday, if you have any questions at all about which course is right for you.
---
Success Stories
Loraine Peck
Loraine's debut novel, Second Son, has just been published by Text Media. Loraine undertook our First Draft course.
Duty always has a price. When Ivan Novak is shot dead putting out his garbage bins in Sydney's west, his family wants revenge, especially his father Milan, a notorious crime boss. It's a job for the second son, Ivan's younger brother Johnny. But Johnny loves his wife Amy and their son Sasha. Torn between loyalty to his family and love for his wife, Johnny plans the heist of a lifetime.
'The Second Son is a brilliant action-packed crime debut that creates a world where honour is everything, violence is its own language, and love means breaking all the rules.'
Congratulations Loraine!
To purchase a copy of Second Son click here
Cecilia contacted us to let us know that she has devloped a series of podcasts titled, Brave New Women.
Cecilia's podcast series is the cumulation of six months connecting to extraordinary women from around the world; a doctor working with Aboriginal & Torres Strait Islanders, a Norwegian anthropologist working with the Pacific Island states on climate change, another who trains park rangers in developing countries. 'I am hoping these women will inspire others to live their dreams.'
Some of the episodes are in English and some are in French.
Congratulations, Cecilia!
To listen to the series click here
Mark Rutherford
Mark, who published his debut novel, Volanic Winter last year, was contacted by US organisation 'All Authors' to be interviewed about his book.
Click here to read a transcript of the interview
---
DVD Giveaway
Penance
Thanks to Acorn Media, we have 5 x DVD copies of the new series release Penance, in 3 x 60 minute episdoes, to giveaway.
'Penance' follows the lives of Rosalie (Julie Graham) and Luke Douglas (Neil Morrissey) and their teenage daughter, Maddie (Tallulah Greive). Following the loss of their son, Rosalie and Luke find their marriage under immense strain. Maddie and Rosalie find themselves in the caring hands of Jed (Nico Mirallegro), a charming and charismatic young man that they encounter at bereavement counselling who is also suffering under the weight of his own grief.
To win a DVD of Penance: rsvp@writerstudio.com.au and include your name, address and mobile no.
---
Recent Course Feedback
Some snippets of the wonderful feedback that we receive back from recently completed courses. We update these each newsletter. They show what a large variety of writers get out of our writing courses.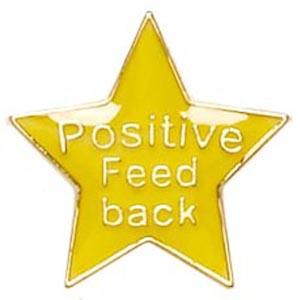 "Unlocking Creativity is highly addictive. More than any other writing course or program it has pushed my writing forward faster and led me to deep, dark places where the stories I want to write live. Most surprising was the speed. I've written more interesting work in an hour than I've previously slaved over for a month. Sometimes I've shocked myself at what's come out of the end of my pen." Marilyn, Unlocking Creativity
"This course has encouraged me to return to following my writing dreams. I hadn't realized what just four weeks of concerted effort could achieve. I thoroughly recommend this course to all with a writing interest!" Janet, Unlocking Creativity
"Enrolling in this course was like jumping off a cliff. The course showed me that I could learn tools and techniques, that if I trusted the process then my imagination would come to the party and I could write something. It was profoundly surprising to see the words flowing out of my blue-black ink pen." Christine, Unlocking Creativity
"One word: 'Wow'! In four weeks, Unlocking Creativity has opened my eyes to the key elements of story structure and scene setting that many other courses simply didn't explain. The exercises and writing tasks gave me a unique insight into my writing style. What I do well and what I can work on to improve. It's been wonderful to have the opportunity to submit my work for review and feedback in a safe and nurturing environment. The best thing I've done for my writing in a long time." Claudine, Unlocking Creativity
"I'm so glad I did the Unlocking Creativity course! I was pleasantly surprised to discover my 'voice' – and while I sometimes sit and chuckle at things I write – I was shocked to learn others may also find it funny!! I was only able to learn that because the nurturing environment of the Writers' Studio made me feel comfortable enough to overcome the nerves I had regarding my style. My only regret is that I didn't do this course sooner." Tegan, Unlocking Creativity
"I found it inspirational and encouraging, challenging and so rewarding. It has been an incredible environment in which to share with and learn from other writers. I'll be forever grateful that I did this course!" Elizabeth, Unlocking Creativity
"I'd highly recommend the Unlocking Creativity course. It's such a rewarding experience and you'd be surprised as to how much you find out. Not only about writing short stories but also about yourself." Tanisha, Unlocking Creativity
"I've learnt so much throughout the duration of this short course and gained more confidence in my writing thanks to the support and encouragement from those that participated in the course with me, and the tutors." Chelsea, Unlocking Creativity
"The First Draft online course is extremely well done. My tutor Helen helped me to find new story lines and depths to my characters and plot that I did not see. Together, the course materials, the emails, the step by step guide, the encouragement and inspirational quotes and Kathleen videos pushed me forward, when at times, I hate to admit it, I wanted to give up." Lisa, First Draft
"I am so pleased that even when I felt the fear, that little voice that says I'm not good enough, can't do it, it's too risky that I did it anyway, enrolled in the 10-Month First Draft and took the plunge to do something I've always wanted to do for myself. I wish I'd found The Writers' Studio years earlier. I recommend to anyone seeking a writing course to undertake because it prompts the writer to write daily, be accountable and inspires to take that next step so words develop into a better story. I am grateful for the course, my tutor and the team at the Writers Studio." Lorraine, First Draft
"Thanks for an amazing course! It was one of the hardest things I've done but so worth it." Sophie, First Draft
"Do you dream of writing a novel or screenplay? Are you too busy to attend classes? I recommend the Online First Draft course. It takes the mystique out of being an author and gets into the business of writing. Even with juggling family and work, I managed to complete a draft and was happily surprised with the ending. My tutor always encouraged me, saw things in my writing that I didn't see, and gave me plenty of ideas to think about. I put the publishing deadlines in my planner and told myself, 'that's what real writers do,' and made a commitment to finish. Ten months later and I can't wait till the Second Draft Course starts." Rosa, First Draft