August Newsletter & Upcoming Courses
Welcome to our August Newsletter.
We'd like to say a big thank you to all of our Sydney writers who are doing their Live in Studio courses via Zoom during lockdown.
You have been wonderful participants, making the Zoom environment a dynamic, interactive and enjoyable creative learning experience for everyone involved.
Thank you for your graciousness, adaptability and generosity of spirit, with a special shout out to those writers who started their 4-Week Unlocking Live Course on 15 July.
Most writers respond well to the Zoom workshops. The information and processes are identical to the live sessions with breakout rooms where writers share their writing and stories allowing them to creatively connect as they would in the live sessions.
See below for some unsolicited responses we received after a full-day 10 Month Novel & Script First Draft Zoom session from 10am to 6pm, a few weeks ago:
"Thanks for another great workshop on Saturday! I have to say, you've got the zoom format down to a tee, it was a really smooth experience. Of course, I missed seeing everyone in person, but I could still feel the community aspect shining through my laptop screen, which is a testament to the format and your facilitation." Jack
"Thanks for your efforts on Saturday. I was again impressed by how flawlessly the day runs, even when online. Your ability to keep the standard of timemanagement, teaching and enthusiasm for individual work consistent, astounds me. So many stressed out writers, by all reports, content at the end of the day that they know where they're headed, seems quite he accomplishment." Sarah
"Yesterday was a really great session, even on zoom! Thank you." Libby
The point is that even though the situation we find ourselves in is not ideal, don't let the lockdown stop you from starting or putting off your writing dream. The time will pass anyway.
---
L.A. Larkin
By October this year, Writers' Studio alumna, Louisa Larkin will have published seven books, including crime thrillers written as L. A. Larkin and cosy mysteries written as Louisa Bennet featuring Monty, a dog detective.
Her latest novel, Widow's Island, published by digital imprint Bookouture, is now available for pre-order and is described as 'an absolutely nail-biting crime thriller with a heart-pounding twist.' Lee Child described Widow's Island as, 'Fast and immersive … a really fine thriller.'
Louisa wrote, "Understanding the structure of a novel is essential if you want to be a writer. After a few books, the structure becomes second nature, a bit like riding a bicycle – you never forget. Roland's course on structure all those years ago was invaluable to me."
Roland attended Louisa's book launch for her first novel, The Genesis Flaw, in 2010. He asked her husband, Michael, a talented writer whom she met in one of our classes, how his writing was going. He shook his head and replied he was too busy with his job in finance, saying that Louisa was the one who was focused, dedicated and driven to succeed as a writer.
---
Quick Course Round-up
The next Unlocking Creativity Online will commence on 22 September  more >
The next Unlocking Creativity Live on Zoom will commence on 26 August more >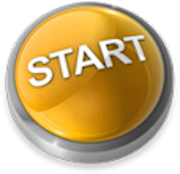 The next 6-Week course is the Short Story Genre course starting 25 October (Unlocking Creativity is a prerequisite) more >
The next 10-Month First Draft Online course will commence on 25 October more >
The next 10-Month First Draft Live with Roland, Kathleen & Richard will start on 11 September however this course is waitlist only. The next course starting 12 March, 2022 is open for new bookings more >
Second Draft Live will start on 5 February. Register now so you can join a pre-course bonus workshop coming up in October more >
Second Draft Online will start on 27 September. Register now for your pre-course work more >
Third Draft Live is starting 30 October, register now for pre-course work more >
Third Draft Online starts on 23 August, register now for your pre-course work. Limited places more >
Third Draft Part 2 Online will commence again on 8 November, register now to start your pre-course work and first session work more >
Please contact the office on (02) 9386 4994 between 10am and 5pm Monday to Friday, if you have any questions at all about which course is right for you.
---
Success Stories
Zoe Coyle
We are thrilled to announce that Zoe, well known actor and Studio alumna, has been offered a book deal with Ultimo Press and we re-print their press release below:
"We are elated to be welcoming the remarkable Zoë Coyle and her mesmerising, unpredictable and passionate novel, Where the Light Gets In, to Ultimo.
Delphi Hoffman, a wildchild living in London is finally getting her somewhat deliciously messy life together with a new love affair and the offer of a coveted job – until she receives the phone call she hoped would never arrive…
This is a novel about hope, grief and grace for anyone who has ever loved, lost, felt alone and broken, but dared to rise from the ashes.
Where the Light Gets In will be published in April 2022."
Congratulations Zoe!
L.A. Larkin
L.A. Larkin's new book Widow's Island is nail-biting crime thriller with a heart-pounding twist.
Stephanie Miller is an average working mom. She isn't perfect, but when her war hero husband dies and her work as a scientist puts her in news headlines, her past laid bare for all to see, she's determined to make a new life for herself and teenage daughter, Amy. But she fears it's only a matter of time before the biggest mistake of her life is revealed.
As Stephanie and Amy take refuge on a remote island in Washington, it feels like they're learning how to live again. But then they come home to graffiti on their garage door, there's no escaping the hate online, and Stephanie is sure someone is watching from the shadows outside their house.
Congratulations again, Louisa
Click here to purchase a copy of Widow's Island
 

Elizabeth Farrelly
Elizabeth, academic, senior columnist at SMH and Studio alumna's latest non-fiction book Killing Sydney is published by Pan Macmillan.
For Elizabeth Farrelly, Sydney was love at first sight. But in 2012, looking on aghast at the scale of the development firestorm poised above the city, she made a silent vow: I will do what I can to protect you. In this book, she calls on us to wake up and do the same.
As an architectural graduate, academic, city councillor and writer, Farrelly has considered what makes cities tick for more than thirty years.
Killing Sydney is part-lovesong, part-warning; a parable for all our cities and how we shape them for the future. It lays down a gauntlet for the enrichment and protection of a green, beautiful, affordable, sustainable, heritage-grounded and accessible city.
Congratulations Elizabeth!
Click here to purchase a copy of Killing Sydney
Sharita Russell
Sharita, one of our Novel & Script course writers, has published a new novel, Original Sinner.
One mistake cost Eve her home, her reputation, her sons, and her marriage. She's desperate for a second chance, but the only offer she has is from the devil…
Eve didn't die. She's been on a mission on Earth for some time.
She drives a pickup, wields a sword and is looking for redemption.
Congratulations Sharita!
Click here to purchase a copy of Original Sinner
---
DVD Giveaway!
A Discovery of Witches
Thanks to Acorn Media, we have DVD box set collections of A Discovery of Witches Series 1 & 2 to give away.
The enthralling series starring Teresa Palmer (Ride Like a Girl) and Matthew Goode (Downtown Abbey) follows a secret underworld of vampires, witches and daemons.
All 18 episodes from the first two series of the fantasy drama are based on the trilogy of books by Deborah Harkness following a vampire and a witch as they navigate the modern world. With populations of witches, vampires and demons having greatly diminished in the 21st century, vampire Matthew Clairmont (Matthew Goode) must blend into his surroundings while witch Diana Bishop (Teresa Palmer) tries to leave her secret world behind as she carries out her life as a historian. When she stumbles across a bewitched book in an Oxford library, however, Diana is dragged back into witchcraft and must uncover the origins of the book.
"A Discovery of Witches season 2 is 'best time-travelling romance' series since Outlander" News.com.au
To win a box set DVD collection of A Discovery of Witches Series 1 & 2  email: rsvp@writerstudio.com.au and include your name, address and mobile no.
---
Recent Course Feedback
Some snippets of the wonderful feedback that we receive back from recently completed courses. We update these each newsletter. They show what a large variety of writers get out of our writing courses.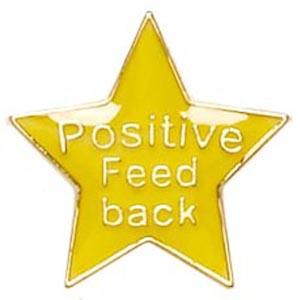 "Whilst this is not the first writing courses I have completed, it has certainly been one of the most helpful not least because it forced me to cast my self-critic aside and just get the job done. The encouraging and constructive feedback was so supportive and I loved feeling connected to other like-minded people. I was also incredibly inspired by the creativity, talent and dedication of peers. Seeing everyone post their exercises and reading their work was very motivational." Yvonne, Unlocking Creativity
"This is the course that will get you actually doing it. I couldn't believe how quickly they got us writing, and writing better, more powerful, more emotional (more readable!) stuff. It was like magic – pressing all the buttons for the would-be writer.' Melinda, Unlocking Creativity
"This course tore down any fears of the unknown and the myth that successful writers are born that way. It hooked me from the get go. It's one of the best experiences I have ever discovered. Gold." Athena, Unlocking Creativity
"This succeeded all my expectations, such a great way to tap into my creativity and do something new. It has been such a great way to turn off the work brain and do something I enjoy. I feel as though I have grown so much and have a deeper understanding of myself and my creativity. I hope to put these new skills to use and progress in my writing journey." Denise, Unlocking Creativity
"I found the Unlocking Creativity course to be so full of surprises, far exceeding my expectations. Like all great achievements, writing is just putting one foot in front of the other, or rather, one word in front of the other. The course really broke down structure and storytelling to its roots, which I found incredibly helpful." Maddy, Unlocking Creativity
"If you can, try it! It's freedom, it's positive, it's good for your sense of self." Julie, Unlocking Creativity
"I highly recommend the Unlocking Creativity Online course. I am sure you will find it satisfying and surprising to see what you are capable of when you are given some good building blocks and you let yourself have a go." Sue, Unlocking Creativity
"I am standing at a fork in the road and this course has helped me unlock my soul by shining a light on the road towards my dream." Amy, Unlocking Creativity
"I have learnt so much. I feel really proud of how much I've improved and am so excited to see where my future in writing goes." Holly, Unlocking Creativity
"I am so happy that I chose to finally take this first step in my writing journey. This course has helped me to learn so much … I was rather surprised at how easily the ideas flowed on the page once I quietened down my inner voice/critic. My goal from here is to make writing my priority. I'm super excited to continue on this writing journey." Vincent, Unlocking Creativity
"Even though this is my second time around, it has been a fabulous experience; therapeutic and revealing, as writing usually is. What I like so much about the course is the interaction with the other writers and tutors as well as the very act of writing, which takes me both inside as well as outside myself. The other writers and tutors have been fantastic in their generosity and earnestness. In this time of lockdown, it has been a wonderful way to connect with other people, almost like when you're with your best friend and talking soul to soul. I love the communication and intimacy of exchanging thoughts, ideas, and feelings about our work." Randy, Unlocking Creativity
"It is really astounding how much value this short course has added to my life. I have been starved of creative output for so long it feels as though now I can move through life with a higher sense of achievement. It was honestly thrilling to see some people grow and develop their craft so immensely and in such a short period of time." Remmi, Unlocking Creativity
"After years of wondering whether I could write, I am now finding that I can't stop and am 'champing at the bit' to enrol in another course. I will continue to keep writing on a daily basis – fortunate that I am in a position to do this." Ruth, Unlocking Creativity
"Enrolling in the course and giving it a red hot go is one of the best things I have done this year. I'm very grateful to the Writers' Studio, the tutors and my fellow writers in this course." Simon, Unlocking Creativity
"I used to wake in the night thinking about my jobs. Now I wake and think about stories and characters. It's a much better way to lose sleep and spend time." David, Character Development Short Story
"If I compare myself to six weeks ago, my writing and understanding of character and story structure are incomparable. My characters are deeper and the worlds they live in put pressure on them and serve the narrative even more. I have finally built fantastical elements into my stories, which six weeks ago I would have found difficult to do." Evan, Character Development Short Story
"Throughout this course I've written some stories I enjoyed, and written others I haven't liked very much at all, but I've written all of them and all of them have a part of me. I'm now less cautious to write in different styles and this has helped open my work immensely, something I'm proud of." Lachlan, Character Development Short Story
"I think it's all about confidence. I now have confidence in my ability as a writer to invent and commit to ideas, even the bad ones. The good, the bad and the ugly. It's all useful. It's all part of the process. I have learnt that process is everything. Where previously I found myself lost in a morass of unfulfilled ideas, I now have the tools to build and expand on them; to bring them to the page. It's utterly thrilling to see things come to life; to bring them forth, out into the sunlight of my mind. That's why we're all here. To breathe creative magic into our own lives and hopefully into the lives of others." Harry, First Draft Live
"This course has been a journey of discovery.  A wonderful group of people, led by an amazing and supportive team. Thanks for the experience." Paul, First Draft Live
"This course has exceeded all my expectations. The pace was easy, the input clear and concise and the feedback both from fellow participants and the tutors was excellent. It has motivated me to now complete this project." Rufina, First Draft Live
"The course offers a great opportunity to develop the story we have within ourselves no matter what our writing experience is." Silvia, First Draft Live
"I joined this course to continue my writing practice and found in the process an incredible structure that taught me so much about character, story and the framework necessary to write a decent first draft. I'm excited to continue my journey with the Writers' Studio and see where my imagination and the structure can take me." Luke, First Draft Live
"The first draft course is an absolute must for anyone who is either loitering on the edge of being ready, hiding behind multiple procrastinations of why you haven't got the time. And, or anyone who needs the help, collaboration and structural guidance, to labor and birth their first draft into the world. The learning platform, team collaboration and structure and program content, all act as a step-by-step guide, to help guide, inspire and sometimes gently shove you forward. The flow of the program, the remarkably experienced tutors, along with the inclusive authenticity and encouragment of your fellow writers, all helps to create an accountability structure that is as inspiring as it is rewarding – in every way.' Vashti, First Draft Live