June Newsletter & Upcoming Courses
Welcome to our mini-June Newsletter.
We hope everyone is staying warm and cosy as we head into winter.
If you are dreaming of far away places and adventures for your mind and soul, we have a few places left in two upcoming courses, the 10-Month First Draft Online course starting 20 June, and the 6-Week Short Story Character Development course starting next Monday 13 June.
Anyone can become a writer, the trick is staying a writer.
The Writers' Studio believes everyone has talent. It is just a question of how you choose to foster it.
Alan Watt, an L.A. Times best-selling author and screenwriter, said, "One of the greatest struggles for the novice, in fact all writers, is that we all at times, feel like frauds. In a way, this is a good thing because it keeps us humble. It reminds us that we are channels for our story and when we listen and inquire real truths emerge.
"The prevailing attitude is, if you're not great at something out of the gate, you shouldn't bother. This stops countless creative people from getting started.
"Quite simply, the desire to write is linked to the desire to evolve.  We are here to express ourselves. Creativity is not an occupation, it is our birthright."
---
Seriously Red
Studio alumna, Krew Boylan's debut feature film, Seriously Red, is having its Australian opening night at the Sydney Film Festival, this Saturday 11 June.
We will be attending the opening night having watched Krew take her idea from its inception in the First and Second Draft courses many years ago and can't wait to see it on the big screen!
Written by, and starring Krew, Seriously Red is directed by Miranda Otto and also features actors, Rose Byrne, Bobby Cannevale & comedian Celeste Barber.
"A vivacious, misguided redhead (Krew Boylan) trades her 9-to-5 to become a Dolly Parton impersonator in Gracie Otto's utterly enjoyable Australian comedy. A hit at SXSW 2022.'
To buy tickets or read more click here
---
6-Week Character Development Short Story
Our next 6-Week Short Story Online course is the Character Development course starting next Monday 13 June, with a few places still open.
The course will keep your writing process alive and inspired as you learn some key story dynamics that will further develop your characters, writing and storytelling skills:
Character Arc – learn techniques to build a strong character arc into your stories. You will take your characters on a journey where they will change as a result of the structural challenges you force them to face.
Ghost – You will learn how to flesh out a character by giving them a ghost or a history that drives them and your story giving both added depth and meaning.
Prison/Opening – At the start of most good stories a character is trapped in a physical, emotional or spiritual prison which puts pressure on your character.
Challenges – Learning how to challenge your key characters to crisis point will make your characters and writing come to life.
Worst Nightmare – Readers and audiences are fascinated by characters forced to face their greatest fears, which brings out the best and worst in them.
Click for more information and to register here
The next Unlocking Creativity Online course will commence 15 June  more >
The next Unlocking Creativity Live course will commence 21 July  more >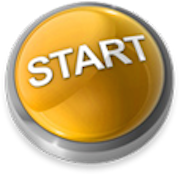 The next 6-Week course is the Character Development Short Story course starting next Monday 13 June with places still open (Unlocking Creativity is a prerequisite)  more >
The next 10-Month First Draft Online course will commence on 20 June with some places open. The 20 June course is only open to writers who have undertaken Unlocking Creativity. The 24 October First Draft Online course is open for new registrations  more >
The 10-Month First Draft Live with Roland, Kathleen & Richard starting on 4 March, 2023 is now open for bookings. The upcoming 10 September course is waitlist only  more >
Second Draft Live will commence again in February 2023 and will be open for bookings soon  more >
Second Draft Online will be starting on 26 September  more >
The next Third Draft Online will commence on 22 August, register now for your pre-course work. Limited places  more >
The next Third Draft Live will commence on 29 October  more >
Third Draft Part 2 Online will commence on 18 July with one place still open. Register for your pre-course work  more >
Third Draft Part 2 Live will commence on 9 July, register now for your pre-course work  more >
Please contact the office on (02) 9386 4994 between 10am and 5pm Monday to Friday, if you have any questions at all about which course is right for you.
---
DVD Giveaway
The Madame Blanc Mysteries
Thanks to Acorn Media, we have DVD's of The Madame Blanc Mysteries, Series 1 to giveaway.
When her husband dies suddenly while on a business trip abroad, antiques dealer Jean White is shocked to learn he's left her nearly bankrupt. Grieving and blindsided, she heads to their one remaining asset: a cottage in the French antiques hub of Sainte Victoire. Once in town, Jean discovers that not only are the circumstances of Rory's death suspicious but also that he was having an affair. Aided by a sympathetic taxi driver Dom, Jean begins investigating Rory's death and quickly finds that the colourful locals have a treasure trove of other mysteries for her to assess, too.
To win a DVD, please email with your address & mobile to: rsvp@writerstudio.com.au
---
Recent Course Feedback
Some snippets of the wonderful feedback that we receive back from recently completed courses. We update these each newsletter. They show what a large variety of writers get out of our writing courses.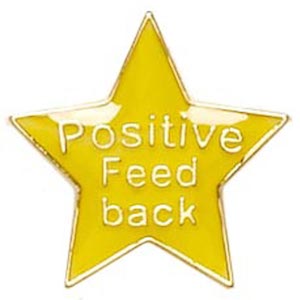 "I've just done a four-week creative writing course and I loved it. I like that this course stretched me and forced me to look inside myself a little and see what creative gems are there. Learning from other writers – how they write, how they express things – and getting their feedback on my pieces has also been very valuable." Kathy, Unlocking Creativity
"I've just completed the Unlocking Creativity Online course and the most important thing I have learnt is that I can do it. This little venture has really reinforced my belief that I can create something special, there is something inside of me to share with the world, and I'm excited to find out what it is." Richard, Unlocking Creativity
"The Unlocking Creativity Course really did this for me. The way the course is structured with lots of writing and feedback from everyone in such a positive atmosphere really made my imagination sing. It's a great course. I'm so glad I did this. I now know I want to be a writer." Christine, Unlocking Creativity
"I signed up for Unlocking Creativity because I'd been thinking and talking for years about wanting to try my hand at a more creative style of writing, but not actually doing it. This course shattered some of the beliefs I had about what it took to be a 'real' writer. I'd always felt that if the writing didn't come out beautifully at the first draft, then I obviously didn't have what it took and if you can't be great, then what's the point of doing it at all? One of the most uplifting and inspiring things I learned is that not even great authors write great stuff all the time and there's no such thing as the perfect first draft; that talent is not the most important thing, but dedication and perseverance are key. Writers' Studio was a wonderfully nurturing space to start this journey and I'm so glad I did this course as a first step in getting the rusty old wheels of my imagination turning a bit. There's still a way to go, but it's a journey I hope to continue."  Rosemary, Unlocking Creativity
"I have just completed the Unlocking Creativity course with the Writers' Studio and I highly recommend it. I have learnt the importance of just writing and of doing some exercises before writing to get the creative juices stirred up and the muscles moving. I was surprised by the different styles of writing from everyone who did the course."  Jason, Unlocking Creativity
"I am feeling nourished creatively by the experience and I think I've finally found my creative outlet…writing!! I plan to keep up daily writing, poems, short stories, purely for the joy the creative writing process brings me. I highly recommend this course." Karen, Unlocking Creativity
"It has been such a lovely, joyful journey – even when full of anxiety and completely out of my comfort zone and I am just so grateful and fortunate that you all exist and so willingly to share all your wisdom and knowledge to help other writers like myself be creative and go on this journey, so thank you." Kristy, First Draft Online
"I have loved this course. I have learned so much about writing creatively and structuring a long prose fiction. The regular feedback from my tutor was invaluable and the clear structure of the course itself worked very well to encourage and support me in the writing process. Thank you!!" Belinda, First Draft Online
"I have enjoyed the course very much and I am thrilled to finish a 'shitty first draft'. I have something to work with now – a selection of characters to manage and lots of rewriting to do. Thank you Writer's Studio for your positivity (in a very negative world) and for making me feel like a writer for the last 10 months." Janine, First Draft Online
"I absolutely loved this course and what really excites me the most is that this is only the beginning! I can't thank my tutor, and the Writers' Studio enough, as I know what I've learnt is also going to help me bring many more stories and characters to life. I also loved that this was offered purely online, this allowed me the flexibility to work through it on my terms and in the pockets of time I could make in my day, it was really a joy for me to work this way." Astrid, First Draft Online