January Newsletter & Upcoming Courses
Welcome to our January Newsletter.
We hope you have been having a wonderful break with your family and friends and that you are well.
Our 4-Week Unlocking Creativity Online course starting next Wednesday 19 January, is a great opportunity for new writers to commence the year with a creative project and take your first steps towards fulfilling your writing dreams. 
We also look forward to welcoming back our Novel & Script writers in a few weeks.
---
Change Your Life
We always say write about something that could change your life.
Every time you write a story, you take your main character, your reader and yourself on a journey of change. You face the same challenges and moral decisions and grow as a result.
"Write about something that will change your life, it is the best gift you can give yourself." John Truby
"The characters in my novels are my own unrealised possibilities. Each one has crossed a border that I have circumvented … beyond that border begins the secret the novel asks about." Milan Kundera
We re-posted this article recently on our Facebook page, a 2018 New York Times piece with practical advice on how to start healthy habits for the new year: How to Crush Your Habits with Science
---
Quick Course Round-up
Unlocking Creativity Online will commence on 19 January with places still open more >
The next available for bookings Unlocking Creativity Live course will commence on 17 February more >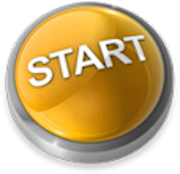 The next 6-Week course is the Writers' Gym – Advanced Writing Techniques course starting on 28 February (Unlocking Creativity is a prerequisite) more >
10-Month First Draft Online course will commence on 14 March more >
The 10-Month First Draft Live with Roland, Kathleen & Richard starting on 12 March is now wait-list only. The next Live First Draft starting 10 September is now open for bookings more >
Second Draft Live will start on 5 February with only 1 place now open more >
Second Draft Online will start on 4 April. Register now for your pre-course work more >
Third Draft Online starts on 7 February, register now for your pre-course work. Limited places more >
Third Draft Part 2 Online will commence again 18 July with limited numbers. Register for your pre-course work more >
Third Draft Part 2 Live will commence again on 9 July, register now to join a Bonus Workshop on 12 February more >
Please contact the office on (02) 9386 4994 between 10am and 5pm Monday to Friday, if you have any questions at all about which course is right for you.
---
Preview Screening Tickets
Thanks to Sharmill Films, we have preview screening tickets to giveaway for their latest National Theatre Live theatrical release, Leopoldstadt, at the Randwick Ritz Cinema on 18 January.
The play, directed by "Britain's greatest living playwright" & Academy Award-winner Tom Stoppard is a passionate drama of love, family and endurance in the 20th century. Filmed live on stage in London's West End, "Tom Stoppard's masterpiece is magnificent" (Independent).
At the beginning of the 20th century, Leopoldstadt was the old, crowded Jewish quarter of Vienna, Austria. But Hermann Merz, a factory owner baptised Jew now married to Catholic Gretl, has moved up in the world. We follow his family's story across half a century, passing through the convulsions of war, revolution, impoverishment, annexation by Nazi Germany and the Holocaust. A company of 40 actors represent each generation of the family in this epic play.
Date: Tuesday 18th of January
Time: 10:15am arrival for 10:30am start
Location: Randwick Ritz Cinema
To join the preview screening audience, please email: rsvp@writerstudio.com.au
---
Recent Course Feedback
Some snippets of the wonderful feedback that we receive back from recently completed courses. We update these each newsletter. They show what a large variety of writers get out of our writing courses.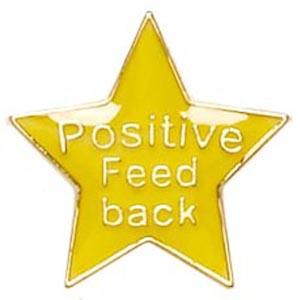 "I am walking away from this course with more than just writing strategies, though these are incredibly useful, but with a sense of pride about the leap of faith I've taken and the progress I've made." Laura, Unlocking Creativity
"Unlocking Creativity has reignited my artistic spark." Aneeta, Unlocking Creativity
"Wow, what a blast. If you want to write, this is the course! Every week we wrote and wrote and wrote. We analysed the delicate balance between structure and imagination and how they intertwine and enable each other to help you succeed. We planned scenes which helped shape our writing and we gave and received feedback; something I was once petrified of, and can now confidently do. But most of all, we wrote and I learned that if you want to write, you actually need to sit down and put pen to paper. Realise your ability through practice and perseverance. What an incredible, uplifting and inspiring experience; it's made me believe in myself as a writer – now all I need to do is to put in the blood, sweat and tears!" Emma, Unlocking Creativity
"The last four weeks have been a wonderful journey into my imagination in an environment that has inspired me, taught me tricks and gave me a supportive network." Yulia, Unlocking Creativity
"I would highly recommend participating in Unlocking Creativity, as it does exactly what the name suggests. It taught me many methods that can be used to channel my passions and desires, into effective pieces of writing. Most importantly, it confirmed my passion for writing, it does not feel like a chore, but an extension of myself, into the deepest and most unseen part of me." Zali, Unlocking Creativity
"This has been the most exciting uncovering. On every level my expectations have been exceeded." Andrew, Unlocking Creativity
"I'm amazed at how much confidence and inspiration I will be taking away with me. I now know how to harness my love of adjectives to create a story others will want to read." Jane, Unlocking Creativity
"Thanks to the wonderful Writers Studio and the online platform I was able to achieve what I wanted." Jennifer, Unlocking Creativity
"I have always loved writing and language and I knew the stories I wanted to tell but I was flying blind. This course has given me the building blocks of story structure and some valuable writing tools that have provided me with the scaffolding I needed to improve my writing. Jillian, Unlocking Creativity

The Writers' Studio, Level 1, Cnr Leichhardt Street & Lugar Brae Avenue, Bronte NSW 2024
wstudio@writerstudio.com.au | +61 2 9386 4994 | writerstudio.com.au
You are receiving this email because you registered for or enquired about
one of our courses or signed up to receive our newsletters