July Newsletter & Upcoming Courses
Welcome to our July Newsletter.
We're delighted to have so many people embarking on their writing journey in our 4-Week Unlocking Creativity June courses, both live and online. It's wonderful to see your stories posted on our Writers' Boards and to hear that so many of you have found the course so inspiring.
And congratulations to the First Draft Online June 2021, First Draft Live September 2021, Third Draft Live Part 1 & Third Draft Part 2, 2021 course groups, who have all just completed their first or third drafts of their novels and screenplays!
We are already well into the year and time is marching forward. As you probably know, if you don't make writing a priority, it is so easy to get caught up in the business of life.
The prolific James Patterson said, "Do NOT sit there like, 'Oh I don't feel like it today. I don't feel like it tomorrow'. Feel like it! Do it!."
Not only will you finish your short story, novel or screenplay, you will experience the nourishing pleasure of exercising your creativity on a regular basis.
---
Before Publishing …
Our courses are designed to give you tools and techniques to enable you to write the best story you are capable of, bearing in mind writing fiction is an art and a craft that takes time to master.
One mistake many writers make when starting out is to rush to publication.
Charles Finch, a USA Today best-selling author and essayist, said, "To me, the single biggest mark of the amateur writer is a sense of hurry. Amateur writers are usually desperate to be published as soon as possible. And I understand that feeling – you just want it to start, your career, your next book, whatever. But I wonder how many self-published novels might have had a chance at getting bought, and finding more readers, if their authors had a bit more patience with them?"
Before submitting to agents or publishers or independent/self-publishing, we recommend you take the time to make sure your novel is as good as it can be.
David Fugate, the founder of Launch Books Literary Agency, represents renowned authors such as Andy Weir. Andy self-published his novel, The Martian, which went on to became a best seller and then a major movie starring Matt Damon. David said, "I think it's amazing that it's no longer a question of if your work will be published, but how."
"I also find it tremendously gratifying to know that if what you're doing is good, you absolutely will have an opportunity to find an audience for it. It just feels like a much more hopeful, positive environment in which to be a writer. In fact, I often tell writers that now is the best time, in the entire history of the written word, to be a writer."
We've researched and written a series of articles, with a couple more to come, on how to navigate the publishing process. The fourth article, Writing Your Synopsis, has just been uploaded.
Click to read more here
---
Social Media Content Position
We are looking to develop a part-time or contract social media content position for someone to manage our social media including creating & scheduling content, and responding to comments.
The ideal candidate will have undertaken a similar position, have a background in marketing or social media and have a demonstrated passion for writing, for books, publishing and creativity. The candidate must be someone who actively uses social media and understands the different channels, and who loves building social media communities.
If you are this person, please send an email with your interest to:
site@writerstudio.com.au
---
6-Week Short Story Genre Course
Our next 6-Week Short Story Online course is the Short Story Genre course starting Monday 8 August.
The course will keep your writing process alive and inspired as you learn, develop and explore the characters you want to write about within the framework of four key genres: Love/Romance, Thriller/Action, Comedy and Fantasy/Magic Realism.
Each genre has a different structural form designed to take a character and reader on a particular journey. By learning the basics of the various genres you can add drama, depth and resonance to your characters and stories.
Many of our writers who have written four short stories in the various genres during this course have been pleasantly surprised to discover that they enjoy writing in genres they'd never considered.
Pushing yourself out of your comfort zone will stimulate your creativity and help bring out the best in you and your writing. Daring is the X factor when it comes to creativity.
Click for more information and to register here
The next Unlocking Creativity Online course will commence 3 August  more >
Unlocking Creativity Live course will commence 1 September (The 21 July course is wait-list only)  more >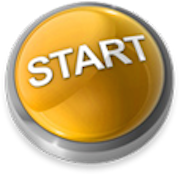 The next 6-Week course is the Short Story Genre course starting 8 August  (Unlocking Creativity is a prerequisite)  more >
The next 10-Month First Draft Online course will commence on 24 October  more >
10-Month First Draft Live with Roland, Kathleen & Richard is starting on 4 March, 2023. (The 10 September course is waitlist only)  more >
Second Draft Live will commence on 4 February 2023 and is open for bookings  more >
The next Second Draft Online course will commence on 26 September  more >
The next Third Draft Online will commence on 22 August, register now for your pre-course work. Limited places  more >
The next Third Draft Live will commence on 29 October  more >
Third Draft Part 2 Online will commence on 18 July  more >
Third Draft Part 2 Live has commenced on 9 July. The 2023 course will open for bookings in the next few weeks  more >
Please contact the office on (02) 9386 4994 between 10am and 5pm Monday to Friday, if you have any questions at all about which course is right for you.
---
Success Stories
Zahid Gamieldien
Zahid, one of our Senior Tutors has been awarded a grant by Create NSW Arts & Cultural Funding Program to rewrite and edit his debut novel, The Children, a literary mystery drama novel with creeping supernatural elements. Sections of early drafts have been longlisted for the Richell Prize, led to a residency at Varuna House and garnered interest from literary agents.
Congratulations, Zahid!
Elizabeth Spratt
Elizabeth, a Studio alumna, has let us know that her short story Nothing Ever Happens in Anafi has been published in the anthology, Meanwhile Murder!
Australian writers, rookie and seasoned, join together to plot murder and other despicable crimes in this collection of short stories and poetry. Each features a detective, be it private eye, cop or sleuth.
Congratulations, Elizabeth!
To purchase a copy of the Meanwhile Murder Anthology click here
Tracey Martinovich
Tracey has let us know that she been long listed in the Mind Shine Bright Short Story Competition with a story she started in a Writers' Studio course.
She adds "a big thank you for the tools and structure and creativity that kicked that off!"
Congratulations, Tracey!
Fiona M. Pribyl
Fiona who undertook our Novel & Script courses contacted us to let us know that she has self-published her novel, De-Extinction.
"The extinct Tasmanian Tiger has been resurrected. Senior Detective Tim Anderson is sent to protect the audience and presenters, including CEO of GeneSci, Dr Dana Kovac at the announcement, from protesters who are opposed to the process of de-extinction.
"Tim has recently taken a DNA test to learn more about his ancestry, and was stunned to discover his mother and father were not his biological parents. When an explosion rips through GeneSci, Tim hurtles into a secret relationship with Dana and races against time to solve the crime.
Tim's mysterious parentage is gradually unravelled as he is set on collision course with the future. A future seemingly connected to an illegal experiments at GeneSci that compel him to go to South Bohemia in the Czech Republic. There he discovers a shocking revelation that could change the world."
Congratulations, Fiona!
To purchase a copy of De-Extinction click here
Rejoice Kur
Rejoice has let us know that she has self-published a memoir: Anyezah: A Woman's Journey in Solitary to Finding Her Passion.
Congratulations, Rejoice!
To purchase a copy of Anyezah click here
Alyce Elmore
Alyce who did Unlocking Creativity last year has let us know a story idea she had during course has become her novel, when When All Hope is Lost.
Congratulations, Alyce!
To purchase a copy of All Hope is Lost click here
---
Signed Book & Movie Giveaway!
A Little Life
We have an signed paperback copy of award winning, A Little Life by Hanya Yanighara to giveway!
To win the book, correctly answer: What is the title of the author's new book released this year?
Email with your name, address and mobile and answer to: rsvp@writerstudio.com.au
---
 The Forgiven
Thanks to Madman Films, we have double passes to giveaway to new release, The
Forgiven, opening in selected cinemas on July 28.
"Speeding through the Moroccan desert to attend an old friend's lavish weekend party, wealthy Londoners David and Jo Henninger (Ralph Fiennes and Jessica Chastain) are involved in a tragic accident with a local teenage boy. Arriving late at the grand villa with the debauched party raging, the couple attempts to cover up the incident with the collusion of the local police. But when the boy's father arrives seeking justice, the stage is set for a tension-filled culture clash in which David and Jo must come to terms with their fateful act and its shattering consequences."
To win a double pass, please email with your address & mobile to: rsvp@writerstudio.com.au
---
Recent Course Feedback
Some snippets of the wonderful feedback that we receive back from recently completed courses. We update these each newsletter. They show what a large variety of writers get out of our writing courses.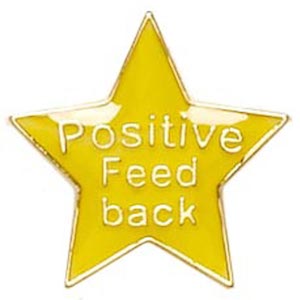 "Wow! What a massive 4 weeks! When I think back to the first class I feel like a changed person. The desired and passion for creating beauty within pain in my characters is still there, but it's just all so much deeper. I've learned how essential structure is for being able to let my imagination run wild. To think, I had such a long period of time when I couldn't think about what to write. It now feels like ideas are endless. I've been so inspired by my peers who have created such deep and powerful stories in such a short period of time. What a gift" Sally, Unlocking Creativity
"I embarked on the 4 Week Unlocking Creativity Online course while I was on holidays in Queensland. I must say, I found it more uplifting and cathartic than the long beach walks. Sitting down to write felt like such an indulgence. I didn't realise how much I missed having a creative outlet in my life. I hope everyone can find something like this that lights them up." Angela, Unlocking Creativity
"There is no way on earth I could have written a first draft without this course. What I thought my story was about was over in about two turning points, not to mention my flowing enthusiasm, but the course mined creative possibilities from me pushing and squeezing out of me an even more exhilarating story than I could have imagine. And the discipline of the course has made something seemingly impossible, writing a first draft in-between managing a business, a 7 and 8 year old, husband away for work, a crazy dog, a new build and an illness, possible!" Jessica, First Draft
"After reading numerous books about writing and filling random pages of ideas and beginning and false starts, I have finally learned how to write a novel. The process is so perfectly formulated that I felt like the whole class were experiencing similar breakthroughs, difficulties and inspirational moments at similar times. We all learned so much together, and it was a positive and unforgettable course." Melinda, First Draft
"What an incredible experience this course has been… yet again! I'm so amazed at how I've developed as a writer and watch my fellow writing mates do the same. The changes to my story in this course have made me feel truly confident in the path that I'm on. I never thought I'd love feedback so much, let alone love the rewriting process. I also love getting to know my characters on a deeper level. I have no idea exactly what will happen to them throughout and I'm excited to be on this journey with them. Thank you for everything." Liz, Third Draft
The Writers' Studio, Level 1, Lugar Brae Church Hall,
Cnr Leichhart Street & Lugar Brae Avenue, Bronte NSW 2024
wstudio@writerstudio.com.au | +61 2 9386 4994 | writerstudio.com.au
You are receiving this email because you registered for or enquired about
one of our courses or signed up to receive our newsletters