June Newsletter & Upcoming Courses
Welcome to our June Newsletter.
With everything now slowly re-opening, we are re-organising things so we can run our live workshops back at the Studio.
We will be doing this very carefully in the coming months, putting in place everything required to ensure we meet all health concerns and will be in contact with all the details when we are ready to go.
As we have many 'full-day' weekend workshops, we obviously need to put a great deal of thought into this to ensure everyone's well being.
In the meantime, the Zoom workshops continue to do a terrific job of replicating the Live course experience for writers doing our Live courses and the response to the format has been overwhelmingly positive.
A Major Block to Creativity
Writers can get into trouble and waste an awful lot of time because they don't understand the rules of the creative process which differ greatly from the way most of us go through life.
In our 4-Week Unlocking Creativity course, the first thing we encourage writers to do is to turn off the voice of nitpicking critical judgement and allow themselves to play, make mistakes and have fun.
This enables writers to tap into the power of their imagination, which we believe is the true source of creativity and creates magic on the page.
For many aspiring writers, who find themselves writing, re-writing and editing their work all at the same time, it is an enlightening and liberating experience that can take their writing to a whole new level.
The same principle applies when writing the first draft of your novel or screenplay. Here, the goal is to set up a dance between structure and imagination. This allows you to dig deeper into your unconscious to uncover hidden treasures which will bring your characters and stories to life.
"You can't be both creative and critical at the same time. They're opposing forces. Catch a writer between them, and they tear themselves apart." Dwight V. Swain – Techniques of the Selling Writer
This doesn't mean there isn't a time when you rigorously evaluate your work.
However, the process of re-writing and editing are separate tasks that come later in the process. When writing a first draft you are just creating the raw material which you can rework later.
Michelangelo said: "The angel was always in the marble."
---
Second Novel Just Published!
Writers' Studio alumni, Maya Linnell's second novel 'Bottlebrush Creek' has just been published by Allen & Unwin.
Maya's bestselling debut novel 'Wildflower Ridge', was written and polished in our Novel & Script First Draft and Second Draft courses with tutors, Jess Black and Kelly Rigby.
Wildflower Ridge, Maya's debut novel was recently shortlisted as the ARRA 2019 Favourite Small Town Romance with the Aus Romance Readers Awards and voted #79 on the Better Reading Top 100 Books of 2019, by Australian readers.
Congratulations Maya!
If you would like to follow Maya, you can do so her on her Instagram and Facebook page: @maya.linnell.writes
See below for more information about Maya's new novel.
---
Unlocking Creativity Live/Zoom Course
We have been running our 4-Week Unlocking Creativity Live Studio based course using the Zoom live streaming app instead.
The feedback has been overwhelmingly positive. The Zoom workshops replicate the creative magic of the Live class experience remarkably well. The course format includes live interaction with your tutor and fellow writers, breakout groups, opportunities for discussion, asking questions, writing and creative sharing and coffee breaks. The only difference is you log in from home.
The next Unlocking Creativity Live/Zoom course will be starting on Thursday 23 July with limited places.
For all information click here: Unlocking Creativity Live/Zoom
---
Unlocking Creativity Online Newsletter Discount!
We are offering a $40 discount off the early bird course fee to join the 4-Week Unlocking Creativity Online course starting next Wednesday 1 July.
Enter this code: JULY
Enter the code into the 'ID Code' field located below the mobile phone field, when registering.
It is case sensitive!
For more information and register click here
---
Quick Course Round-up
Unlocking Creativity Online course will commence next Wednesday 1 July more >
The next Unlocking Creativity Live/Zoom course will commence on 23 July more >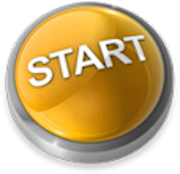 The next upcoming 6-Week course is the Short Story Genre course starting on 17 August. (Unlocking Creativity is a prerequisite.) Reserve your place now as this course will book out soon more >
The next 10-Month First Draft Online course will commence on 26 October more >
The next 10-Month First Draft Live course with Roland, Kathleen & Richard will start on 12 September, with only a few places now open due to limted places available for social distancing more >
Second Draft Online will commence on 28 September. Register for your pre-course work more >
The Second Draft Live 6 February 2021 course is now open for bookings more >
Third Draft Online course will start on 17 August, register now for your pre-course work. Limited places more >
Third Draft Part 2 Online will commence 20 July, register now to start your pre-course work and first session work more >
Please contact the office on (02) 9386 4994 between 10.30am and 3pm Monday to Friday, if you have any questions at all about which course is right for you.
---
Free Movie Tickets – Sydney Only
We have 5 x double movie passes to give away to each of these two new releases, at the Randwick Ritz Cinema in Randwick only.
The Booksellers
The Booksellers is a lively, behind-the-scenes look at the New York rare book world and the fascinating people who inhabit it. Executive produced by Parker Posey and featuring interviews with some of the most important dealers in the business, as well as prominent collectors, auctioneers, and writers.
The Booksellers is both a loving celebration of book culture and a serious exploration of the future of the book.
Screening from 2 July
Shirley
Renowned horror writer Shirley Jackson is on the precipice of writing her masterpiece when the arrival of newlyweds upends her meticulous routine and heightens tensions in her already tempestuous relationship with her philandering husband. The middle-aged couple, prone to ruthless barbs and copious afternoon cocktails, begins to toy mercilessly with the naïve young couple at their door.
Screening from 9 July
If you would like a ticket – please send an email with your name, address, mobile number and the title of the movie you would like to see to: rsvp@writerstudio.com.au
---
Success Stories
Maya Linnell
Maya's second novel 'Bottlebrush Creek' has just been published by Allen & Unwin.
Between managing a bustling beauty salon, hectic volunteer commitments and the lion's share of parenting two-year-old Claudia, Angie McIntyre barely has time to turn around. And with each passing month, she feels her relationship with fly-in, fly-out boyfriend Rob Jones slipping through her fingers.
When Rob faces retrenchment, and the most fabulous fixer-upper comes onto the market, Angie knows this derelict weatherboard cottage will be the perfect project to draw their little family together.
There's just one catch: the 200-acre property is right next door to Rob's parents in south-west Victoria.
Congratulations again, Maya!
Click here to purchase a copy of Bottlebrush Creek
Robert Gilchrist
We recently received an email from one our writers, Robert: "The NSW Govt Seniors Card, (in association with Fellowship of Australian Writers NSW), recently ran a short story competition. There were thousands of entries. I'm pleased to report that my 1000 word story entitled 'The Crop Duster' was selected and with 50 others will be published soon. I will be called to meet the Premier and the Arts Minister at an award ceremony in Macquarie Street later this year. I am delighted and must report that I could not have done it without you all!"
Congratulations, Robert!
Vivien Thomas
We also received an email from another of our writers, Vivien, who has also been shortlisted in the same NSW Seniors Short Story compeition.
Vivien's short story will be also published and she will also go to the NSW Parliament for the ceremony.
Congratulations Vivien!
---
Recent Course Feedback
Some snippets of the wonderful feedback that we receive back from recently completed courses. We update these each newsletter. They show what a large variety of writers get out of our writing courses.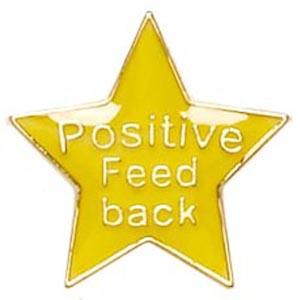 "What an eye-opener this 4-week online course has been! I was so surprised at how the techniques enabled me to get inside the heads of the characters I created. Sometimes I felt it was almost as if the character themselves had seized my pen and taken over the writing process!  I found when this happened it was amazingly uplifting. I'm so pleased with all I've learned on this course that I've enrolled on another one to learn how to develop characters in more depth." Philippa, Unlocking Creativity
"I've just had the most delightful few weeks. It was surprising how rapidly the course progressed. Covid-19 initially struck fear into many, but I found the shiniest silver lining to the clouds of concern – the utter luxury of uninterrupted time. Time focused on writing. The generous feedback from other writers and from my tutor was absolutely invaluable and very constructive!" Lea, Unlocking Creativity
"It has been such an enjoyable adventure for me. I feel that my writing has improved over the 4 weeks. The lessons provided before each writing task are invaluable! Thank you Writers' Studio for providing me with the chance to be part of this excellent, professional and thorough, practical learning experience." Jill, Unlocking Creativity
"I have learned so much from The Writers' Studio Unlocking Creativity course. A very important aspect of the course is guidance in the management of self-talk – how to overcome the negative self-criticism that can so easily sabotage a creative attempt before it is properly under way." Jenny, Unlocking Creativity
"I have so enjoyed it. I produced stories that I was not sure I was capable of telling. The course and the writing has been so much fun. Most of all, I realised how much I just enjoyed the process of sitting down to write something creative. I have not done this since university and it felt like such a guilty pleasure to steal that time away from the rest of the days in isolation." Natalie, Unlocking Creativity
"It is incredible to think four weeks have already passed, but in the same notion, the rich lessons I have learnt seem far more than this short period could bestow. It was an amazing experience putting your writing out there and receiving feedback, the positive words jumping out from the screen and hugging you – utterly heart-warming. The exercise of giving feedback was extraordinary, gaining knowledge through revelling in the creativity of talented writers. Incredible insights gained through this mutual exchange – sincerely grateful for all my fellow writers and my tutor Jenny." Noelle, Unlocking Creativity
"Finding The Writer's Studio has been like finding a soulmate. Just feels right. The Unlocking Creativity course has brought me back home to a really important part of myself and I am so grateful for that." Sarah, Unlocking Creativity
"This course ploughed a path of intense introspection through my chaotic life for ten months. It provided me with an imperative to escape to my space wherever that happened to be and complete the week's requirements. These included: brainstorming; identifying possible complications; conversations with characters; summaries of what I would write; how the yet unwritten would shape the story; how suspense would be generated in every scene. And then I'd write the scenes. Am I pleased with the end result? I discovered the endurance necessary to produce thousands of words, many melodramatic tangents that need to be culled, but I'm pleased and grateful to have a document that tells a better story than I thought possible. The structure and pressure of the course kept me on track. The stimulus material triggered new directions and encouragement when I hit a block. My tutor was amazing at analysing what I was trying to achieve, stopping me from straying and making me believe that I was her only concern. I have enrolled in the Second Draft Online Course with the surety that it will take my document to places I'm yet to envisage."  Margaret, First Draft Online
"The First Draft Online course is extremely well done. I must admit I was pleasantly surprised and thought without doing the live course there would be no way of achieving a first draft! But there you go, I was wrong. My tutor Helen helped me to find new story lines and depths to my characters and plot that I did not see. Together, the course materials, the emails, the step by step guide, the encouragement and inspirational quotes and Kathleen videos pushed me forward, when at times, I hate to admit it, I wanted to give up." Lisa, First Draft Online
"I am so pleased that even when I felt the fear, that little voice that says I'm not good enough, can't do it, it's too risky that I did it anyway, enrolled in the 10-Month First Draft and took the plunge to do something I've always wanted to do for myself. I wish I'd found The Writers' Studio years earlier. I recommend to anyone seeking a writing course because it prompts the writer to write daily, be accountable and inspires to take that next step so words develop into a better story. I am grateful for the course, my tutor and the team at the Writers' Studio." Lorraine, First Draft Online