June Newsletter & Upcoming Courses
Welcome to our June Newsletter.
Our warmest wishes to our writers in Melbourne & Victoria who have been in lockdown. To our Unlocking Creativity Live writers who are halfway through the course, we hope that you are feeling enriched by the experience. Plus a big welcome to our Unlocking Creativity Online writers who are starting next week. Thank you for joining us!
For those of you writing your short stories, novels and screenplays with us, we hope that you are enjoying the experience of seeing your stories, writing and characters continue to develop and evolve as you move through the process.
Six Keys to Unlocking Your Creativity
Writing creatively involves an unusual and contrary set of laws. People get into trouble and waste an awful lot of time as they are unaware of the rules governing the creative process, which are very different from the way most of us tackle problems in life.
One of the aims of our introductory and prerequisite 4-Week Unlocking Creativity course is to give you a practical understanding of the creative process. The course provides tools and techniques that will unlock your creativity, and dramatically improve the quality of your writing and storytelling ability.
1st Key – Your Imagination – The True Source Of Your Creative Power
When it comes to writing, learning to tap into the power of your imagination makes all the difference.
We believe fiction writing is an act of discovery and the imagination is the true source of creative power that gives your writing that quality that makes readers want to read what you have written.
When someone asked Thomas Keneally where his stories came from, he replied, "From somewhere over the rainbow."
Read more Six Keys to Unlocking Your Creativity here
---
Special $30 Discount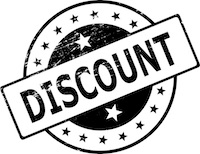 We'd like to thank you for subscribing to our monthly newsletter and offer you the following special course discount for new enrolments only. Receive a $30 off the early bird course fee to join the upcoming 4-Week Unlocking Creativity Online course starting next Wednesday 16 June.
Enter this code:  JUNE  into the ID Code field on the registration panel to receive the discount listed above. It is case sensitive and the discount will be there when you get to the payment page.
---
Maya Linnell
Writers' Studio alumna, Maya Linnell, is launching her third novel, Magpie's Bend, this month with Allen & Unwin.
A writer from our First Draft and Second Draft courses, Maya's novels, Wildflower Ridge and Bottlebrush Creek, have made the bestseller lists in The Sydney Morning Herald, The Weekend Australian and the finals in the Australian Romance Readers Awards. Both novels have featured in the Better Reading Top 100, with Bottlebrush Creek last month being announced in 13th position in the 2021 list, as voted by readers.
Congratulations, Maya!
Read more about The Magpie's Bend and the link to buy, below in Success Stories.
---
The next Unlocking Creativity Online will commence next Wednesday 16 June with a few places still open more >
The next Unlocking Creativity Live will commence on 15 July more >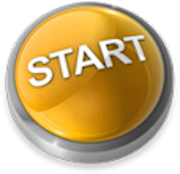 The next 6-Week course open for bookings is the Short Story Genre course starting 25 October (Unlocking Creativity is a prerequisite) more >
The next 10-Month First Draft Online course will commence on 25 October more >
The next 10-Month First Draft Live with Roland, Kathleen & Richard will start on 11 September however this course is waitlist only. The next Live course starting 12 March, 2022 is open for bookings more >
The next Second Draft Online will start on 27 September. Register now for your pre-course work more >
Third Draft Online Part 1 starts on 23 August, register now for your pre-course work. Limited places more >
Third Draft Part 2 Online will commence 19 July, register now to start your pre-course work and first session work more >
Third Draft Part 1 Live has commenced, but you can still join and undertake the first session work before the second workshop in June more >
Please contact the office on (02) 9386 4994 between 10.30am and 3pm Monday to Friday, if you have any questions at all about which course is right for you.
---
Success Stories
Bush nurse Lara McIntyre and journalist Toby Paxton are thrust into the limelight when an accident puts the beating heart of their community in jeopardy.
The small country town of Bridgefield can't manage without their general store and post office, but Lara can't stomach the idea of out-of-town buyers revamping it with no regard for what the residents want or need. She's also unsure about where Toby's allegiances lie in this fight.
Loyalties are put to the test as the locals attempt to save the shop, with personal agendas, old grudges and misunderstandings threatening their best efforts.
Featuring a black-tie ball, a fun run, a magpie called Vegemite and a snake-chasing kelpie called Basil, Magpie's Bend is a story about rural lives, family, love and letting go.
Congratulations again, Maya!
Click here to purchase a copy of The Magpie's Bend
Lenora Thacker
Lenora is a Torres Strait Islander storyteller. After finishing her First Draft course with tutor, Robin Shaw, Lenora entered and has won the inaugural '2021 Boundless Mentorship' supported by Text Publishing, for a work of historical fiction inspired by the life of her grandmother.
"It is a love letter to my grandmother, a proud Erub woman, and all my grandmothers and mothers who did so much with so little.
"Set during the 1930s leading up to and involving the Second World War, the story highlights the tensions between black and white Australians and how a community of Torres Strait Islanders banished to the mainland lived, loved, struggled and triumphed.
"Lenora's winning story, with the working title Pearl of Shantytown, is the first piece of writing she has submitted for publication or competition."
Congratulations, Lenora!
Ingrid Ramsdale
Ingrid who undertook our First Draft course, has published her first novel, Emilie.
Sixteen-year-old Emilie Lefroy is searching for her identity amid the bloody 16th century French religious wars. Emilie laments being born a female and of noble birth and desires to become a healer, and no one is going to stand in her way, not her devout Huguenot parents nor her malicious brother or her scheming betrothed.
Emilie's plans of escape are disrupted by the St. Bartholomew's Day massacre and she must decide whether to flee France and save herself, or stay and help other Huguenots survive a copycat massacre in Rouen.
Emilie is a captivating adventure of self-discovery that is brimming with raw emotions and heartbreak.
Congratulations Ingrid!
Click here to purchase a copy of Emilie
---
Movie & DVD Giveaways!
Cousins
Thanks to Vendetta Films, we have 5 double passes to give away to New Zealand hit film Cousins opening in cinemas on 10 June.
Mata, Missy and Makareta. Three cousins. Orphaned Mata believes she has no whānau and lives out her lonely childhood in fear and bewilderment. Educated Makareta flees an arranged marriage to study law and begin the search for her missing cousin. She leaves behind cheeky yet dutiful Missy who takes on her role of kaitiaki (guardian) of the land. As the years pass and land surveyors begin to encroach, their promise to bring their stolen cousin home seems more unlikely than ever, until a chance encounter changes everything.
To win a double pass to Cousins email: rsvp@writerstudio.com.au and include your name, address and mobile no.
Save Me Too
Thanks to Acorn Media, we have 10 x DVD copies of Save Me Too, the second series following riveting Save Me. Named "one of the year's best-written dramas" by The Times, Lennie James' dark sequel is one high-throttle mystery not to be missed.
It's seventeen months since Nelly Rowe rescued vulnerable young woman Grace whilst searching for his missing daughter Jody. Could Grace provide clues to Jody's fate, or will she derail Nelly's desperate quest to find his daughter – with potentially terrible consequences for him and those around him?
To win a DVD of Save Me Too (6 x 60 minute episodes) email: rsvp@writerstudio.com.au and include your name, address and mobile no.
Herself
Thanks to Madman Entertainment, we have 10 double tickets to give away to release of Herself opening on July 1.
Directed by Phyllida Lloyd (The Iron Lady and Mamma Mia!) Herself is a powerful and inspirational film about one woman's ability to dream big and the community that supports her.
Sandra (Clare Dunne), a young mother who seeks to rebuild her life from scratch and provide a safe home for her two young daughters. In order to do so, she must escape the grip of a possessive ex-partner, circumnavigate a broken housing system, and bring together a community of friends who can support her and lend a helping hand.
To win a double pass to Herself email: rsvp@writerstudio.com.au and include your name, address and mobile no.
---
Recent Course Feedback
Some snippets of the wonderful feedback that we receive back from recently completed courses. We update these each newsletter. They show what a large variety of writers get out of our writing courses.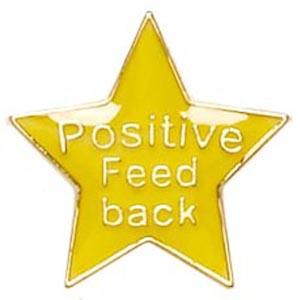 "Whilst this is not the first writing courses I have completed, it has certainly been one of the most helpful not least because it forced me to cast my self-critic aside and just get the job done. The encouraging and constructive feedback was so supportive and I loved feeling connected to other like-minded people. I was also incredibly inspired by the creativity, talent and dedication of peers. Seeing everyone post their exercises and reading their work was very motivational." Yvonne, Unlocking Creativity
"I've just finished Unlocking Creativity, it has been a thoroughly unexpected, challenging and exhilarating experience! I've learnt more in these four weeks than I did in the creative writing subjects I took at university. I've wanted to write creatively for ages, but have never made headway – this course had me doing it from the word go. It has been so refreshing and liberating has given me a confidence to write and have others read it. I've loved all that I've learnt. It has been like the key to unlocking a joy and a freedom in writing that I didn't know was inside me." Naomi, Unlocking Creativity
"I have just finished the Writers' Studio 4 week course. Designed to give you essential structural skills and also enthuse and imbue you with confidence, it's a winner." Anna, Unlocking Creativity
"I came into this course hoping to learn how to structure my writing; little did I know there was so much more to writing. It has been an eye opener learning how much is involved and has given me a whole new respect for anyone who writes! I found the course structure to be excellent in the way each week built on the previous one, in a way easing us into it but at the same time challenging us every step of the way. I can't express how grateful I am for all the support and feedback I have received here and I will definitely be continuing with my writing and hopefully one day write my first novel." Mandy, Unlocking Creativity
"Whether I write some future story that holds meaning for others or whether I just continue to explore the gifts of my subconscious which ultimately is a freedom cry, I am very grateful to have learnt how to unlock a door to my creativity." Cathy, Unlocking Creativity
"The 4-Week Unlocking Creativity course has been such a wonderful experience. I have developed clarity in my writing goals, and I now have a better understanding of why I want to write. This has had such a positive impact on me. It's taken away the excuses and I now have a clear purpose and path forward. I've gained so much more from this course than I expected. The biggest thing I've learnt is to trust the process and keep writing each day, no matter how I feel. It's a journey to remember, and I am grateful for this experience." Kate, Unlocking Creativity
"What a four weeks it has been, a great challenge to my creative procrastinator. I followed the rules, as your know not an easy thing for me to do, did the exercises and was surprised. It was a freeing experience and one I would recommend to anyone. We don't have to write with a grand vision in mind. We can simply write to be. To understand and clarify but sharing – taking that risk to allow others into your world of words transforms your scribbling into something I don't have a word for. I'm still discovering how to write that bit. Thanks to Unlocking Creativity I will continue to follow the thread of my untold stories." Ana, Unlocking Creativity
"I have just completed a writing course called Unlocking Creativity. I've managed to develop a lovely habit of writing each day. And in doing so I have certainly unlocked some creativity I didn't realise I had. What has really struck me the most, is that I've been able to lean into my values and actually live them. I have truly come to realise that consistency and persistence are key to my writing journey." Tracey, Unlocking Creativity
"I have been pleasantly surprised at how many new characters and ideas I've been able to generate throughout this course. In Unlocking Creativity, I built on my novel idea, in the Writers' Gym I created new characters, explored internal dialogue and learned how to create character interactions that continually pushed the story forward. This course has cemented for me the power that putting pen to paper has in creating ideas that I never saw coming." Lisa, Writers' Gym
"I've already mentioned that, for me, Unlocking Creativity lived up to its name.  By embarking on that course, I discovered that I do indeed have a creative bone in my body. Likewise, Writers' Gym lived up to its name. It certainly had me doing mental gymnastics! I didn't know that there was so much I didn't know!  Every written piece required stretching of the imagination, (s)tumbling away from adverbs, flexing the 'conflict' muscles! It has been quite the training session. I have new admiration for well-written stories and scripts. It is not an easy achievement, to nail it altogether into a rollicking, meaningful tale. Our tutor was amazing. Helen wrote detailed hints for improvement in our stories, yet was always positive and encouraging." Anne, Writers' Gym
"Having just finished my 2nd course with the Writers' Studio, I am so pleased to say I have found my passion in writing! I've been inspired and excited how the more you put a character in different situations such as predicament, conflict and pressure scenes, the more that character grows and becomes more interesting.  I suddenly found I had so many more options with regards to the journey I wanted to take them on.  I've enjoyed being the 'puppet master', experimenting with scenarios I never thought I would ever write. May I take this opportunity to thank my fellow participants on the Writers' Gym course and Fiona, our tutor.  Their encouragement and feedback has really given me so much more confidence than I had six weeks ago." Annette, Writers' Gym
"How much I loved the 'Unlocking Creativity' course, call it double for the 'Writers' Gym'! This course has brought home to me lessons I only half-learned in 'Unlocking Creativity'. It's true what they say: 'repetition aids learning'. Thanks to 'Writers' Gym' – and whatever it is in the ether that helps an idea lodge in the imagination – I've found two characters whom I've loved getting to know and I can't wait to see how their story unfolds with the help of my next course – '10 Month Novel & Script First Draft'." Marj, Writers' Gym