April Newsletter & Upcoming Courses
Welcome to our Newsletter.
We hope you are well and staying safe.
We want to give a special shout out to all of our writers who have just completed Unlocking Creativity Online and the Writers' Gym Online.
Both courses started just before the world got spun on its head and it would have been so easy to lose focus and energy and to just give up.
However, the opposite seemed to occur. Our online tutors reported that they were truly inspired by the commitment you showed, the quantity and quality of the work you produced and the support you gave to your fellow writers during this time. We take our hats off to you all. Thank you.
We also understand how going inside yourselves, accessing the power of your imagination and spending time in a parallel universe is a powerful and positive antidote to life as it is at the moment.
In times of crisis, we turn to the arts to make sense of the chaos around us.
Many people have let us know that they have the time and want to start writing ASAP so we have added an extra 4-Week Unlocking Creativity Online course starting next Wednesday 15 April. (see special discount below)
We also have an extra 6-Week Character Development Short Story course starting on Easter Monday 13 April, with only a few places still open.
And the online writers are not the only ones kicking goals.
For those participating in our 'virtual live streaming classrooms' we are also delighted to report that they are proving a terrific substitute for the face-to-face experience at the Studio.
At the end of our First Draft Live course 'Weekend Intensive' held last weekend, everyone said they were amazed how well the session worked.
Even those who had been doing Zoom meetings at work all week, or who were initially sceptical, agreed that doing the Zoom writing workshop was an inspiring experience.
They were surprised and delighted by how the feel of the 'live' session could be recreated so successfully. Minus, of course, the delicious baked goods that Kathleen loves providing our writers.
The writers were particularly pleased with how well they were able to work together in the 'breakout rooms' where writers got together in small groups to exchange ideas and give feedback on their work.
"I encourage anyone, who feels at all compelled to write to do so. Writing has so much to give, so much to teach, so many surprises. The thing you had to force yourself to do – the actual writing – turns out to be the best part. It's like discovering that while you thought you needed the tea ceremony for the caffeine, what you really needed was the tea ceremony. The act of writing turns out to be its own reward." Anne Lamott
---
Ready to start your novel or screenplay?
For those of you who are considering enrolling in our 10-Month Novel & Script First Draft Online course staring 22 June, but are itching to get started, we have a special offer for you.
You can do a combination of the 6-Week Character Development Short Story course starting on Monday 13 April and the First Draft June course, using the shorter course to explore ideas and flesh out potential for your novel or screenplay.
You will work with one of our experienced first draft tutors and also receive a special discount if you book into both courses.
During the Six Week Course you will:
– Explore and develop the characters you want to write about
– Be introduced to key elements of story structure
– Develop a writing habit which will improve the quality of your work
– Write up to two, 800 word short stories every ten days.
– Receive constructive targeted feedback from your online tutor on every story you post.
---
Unlocking Creativity Online Discount:
Receive $70 off the normal course fee to join the 4-Week Unlocking Creativity Online course starting next Wednesday 15 April.
Enter this code: APRIL
Enter the code into the 'ID Code' field located below the mobile phone field, when registering.
It is case sensitive!
For more information and register click here
---
Quick Course Round-up
The next Unlocking Creativity Online courses will commence next Wednesday on 15 April, and on Wednesday 29 April more >
The Unlocking Creativity Live/Virtual course will commence 30 April, with only a few places still open more >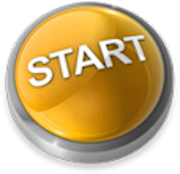 The next upcoming 6-Week course is the Character Development Short Story Online course starting 13 April and again on 15 June. (Unlocking Creativity is a prerequisite.) Reserve your place now more >
The next 10-Month First Draft Online course will commence on 22 June more >
The next 10-Month First Draft Live course with Roland, Kathleen & Richard will start on 12 September more >
Notes on First Draft Live September course: We hope by September that we will have returned to Live workshops, however if you register for the 12 September course, and if you change your mind for whatever reason, you can get full refund up to 60 days (14 July) before the course commences.
Second Draft Online will commence again on 28 September and will be open for bookings soon more >
The next Third Draft Online course will start on 17 August, register for your pre-course work more >
Third Draft Part 2 (Extension) Online will commence 20 July  more >
Third Draft Part 2 (Extension) Live course just commenced on 21 March, but you can still join this course more >
Please contact the office on (02) 9386 4994 between 10.30am and 3pm Monday to Friday, if you have any questions at all about which course is right for you.
---
Stories from the Pandemic
Johanna Skinner, one of Novel & Script writers, contacted us about an anthology she is putting together, and we are very happy to share her call out for stories, see below:
As we experience these surreal days of voluntary isolation, quarantine, social distancing and lock down, we are inviting poets and essayists to record your stories for a social history anthology of 'Pen-demic Stories'.
Each day we hear that we're all in this together, but each of our experiences and our means of coping with a new way of living is different. This is what we want to capture, the myriad stories of Australians going about their day (whatever that entails) or capturing part of their day in the midst of an epidemic.
In a 500-1000 word essay, a poem or even a sketch, help us capture this significant time in our history. Records will recall statistics, timelines, stimulus measures and ill-fated cruise ships, but we want to record the human story of everyday people responding to unprecedented events. Please share yours.
Submit your story/poem or sketch, accompanied by a short bio (to provide a context) by Friday 28 August to: runningwriting365@gmail.com
All submissions will be considered for inclusion in the final anthology and
treated with confidentiality and respect.
We look forward to hearing from you.
Johanna Skinner & Jane Connolly (editors)
---
Recent Course Feedback
Some snippets of the wonderful feedback that we receive back from recently completed courses. We update these each newsletter. They show what a large variety of writers get out of our writing courses.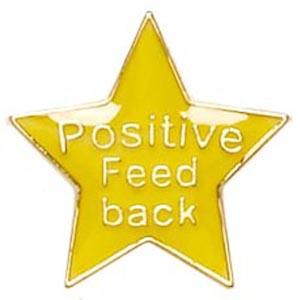 "The Unlocking Creativity course was one of the most meaningful things I've done in a while, and it was unlike any of the writing courses I have done before. The support that I received from my tutor and peers was phenomenal, and pushed me to keep writing when otherwise I might have given up. Thank you." Terry, Unlocking Creativity
"The Writers Studio mantra is 'Trust the process, keep writing'. Following the prescriptive guidelines is freeing, it unleashes your creativity, does not crush it, takes the pressure off 'what do I do next?' Sharing your work with fellow students is heartening, you are not alone! Being open to and taking on board the nurturing encouragement and suggestions from your tutor validates your commitment. I've done all short courses and First Draft Online, signed up for Second Draft, and plan to keep going. I recommend, without hesitation, the courses offered here. It has helped me as a fledgling writer and enhanced my enjoyment of stories, reading or watching. Sign up, do the work, then celebrate your creations." Margaret, Unlocking Creativity & First Draft
"Anyone who wants to or is considering to be a writer will find no better place to start than the Writers' Studio. As well as guiding you throughout the process in a nurturing environment, it teaches you the basics and the main elements of writing in a descriptive and encouraging manner. My tutor was always ready to give a helping hand and give you tips on how to use and improve your ideas on the page. The Unlocking Creativity course showed a clear understanding of storytelling principles and concepts and challenged me to do my best. Most enjoyable 4 weeks. Highly recommend it!" Matthew, Unlocking Creativity
"I would highly recommend the Writer's Studio for anyone wanting to bring their writing dreams to life. After completing the Unlocking Creativity and First Draft Novel & Script courses online, I can now say I have written a first draft of the novel I dreamed of writing for years. The courses gave me a wonderful combination of practical strategies and tools, and enabled the gentle demolition of barriers to my creativity. The tutors are wonderful, supportive, and passionate professionals who go about the business of coaxing stories out of people in a sense-making yet magical way. I learned that by trusting the process of dancing between structure and creativity I could actually write my story." Helen, Unlocking Creativity & First Draft Online