November Newsletter & Upcoming Courses
Welcome to our November Newsletter.
We were so excited to be back in the Studio for live face-to-face workshops last weekend, earlier than we had planned, and we will now finish the year in the Studio for our remaining Live workshops.  
As 2021 winds down, we want to say how proud we are of all of our writers, both live and online, for continuing to dig deep. They kept faith in the stories they wanted to tell and the characters they wanted to explore, not easy in the best of times, perhaps we have all come through this experience a little wiser.
"Character cannot be developed in ease and quiet. Only through experience of trial and suffering can the soul be strengthened, vision cleared and ambition inspired." Helen Keller
The Pros and Cons of Traditional and Self-publishing for Novelists
This is the next in a series of articles about publishing by Roland Fishman:
Once you've written the best novel you can and feel ready to get your novel published and release it to the world, the first decision you must make is whether to self-publish or pursue a traditional publishing deal. This article explores the pros and cons of both paths.
The British author services firm, Reedsy, describes self-publishing vs traditional publishing as one of the great debates of the literary world.
Self-publishing authors sing the praises of having creative control, not having to deal with the publishing gatekeepers and receiving higher royalties.
Traditional publishing professionals maintain they offer a well-earned stamp of legitimacy, the benefits of working with an established team of professionals and the surest path to mainstream success.
'The truth,' Reedsy says, 'lies somewhere in the middle. There are pros and cons to both sides, and the right choice depends on you as an individual author.'
Self-publishing is also referred to as independent or indie publishing. Not to be confused with independent publishers who are relatively small publishers not allied to major houses…..
Click here to continue reading
---
Christmas/January Break
Our planned Christmas/January break dates for those in our Novel & Script courses are: Saturday 18 December until Sunday 16 January.
Your tutors will be in touch with you via email to let you know if they are coming back a bit earlier in January. Please note that your course materials and your Writing Boards will be available to access over the break for those who wish to use this time to continue working on your stories.
The Studio office will remain open except for public holidays, for registration enquiries and for any technical issues.
New Office Manager
A belated welcome to & introduction of our new Office Manager, Anastasia Sideris. She is a current Third Draft Part 2 writer working on her film script, and started as our Office Manager in May this year. Anastasia works in the Studio full time from Mondays to Fridays and is available to your discuss your writing questions and course enquries. The office phone is (02) 9386 4994 or you can email Anastasia at: wstudio@writerstudio.com.au
---
Quick Course Round-up
Our first Unlocking Creativity Online course for 2022, will commence 19 January more >
Our first Unlocking Creativity Live course will commence on 13 January more >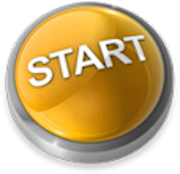 The next 6-Week course is the Writers' Gym – Advanced Writing Techniques course is starting on 28 February (Unlocking Creativity is a prerequisite) more >
The next 10-Month First Draft Online course is open for bookings and will commence on 14 March more >
The next 10-Month First Draft Live with Roland, Kathleen & Richard will start on 12 March. Limited places more >
Second Draft Live will start on 5 February with only 1 place now open more >
Second Draft Online will start on 4 April. Register now for your pre-course work more >
Third Draft Live is started on 30 October, you can still join this course before the second workshop more >
Third Draft Online starts on 7 February, register now for your pre-course work. Limited places more >
Third Draft Part 2 Online will commence again in July, and will be open for bookings in the next week more >
Third Draft Part 2 Live will commence again on 9 July, register now to join a Bonus Workshop in February more >
Please contact the office on (02) 9386 4994 between 10am and 5pm Monday to Friday, if you have any questions at all about which course is right for you.
---
Success Stories
Noreen Reeves
Noreen contacted us to let us know that she has published an illustred children's book based up a story she wrote in the Genre Short Story course last year.
Billy's Tree-Mendous Adventure is based on the true story of a young boy in the 1920's who had a speech impediment. All the kids used to tease him and laugh at him when he would recite his little poem.
Billy's story is in honour of this young boy and all those children who feel different. It is also about having the courage to believe in yourself.
Congratulations, Noreen!
The Moving Pen
The Moving Pen are group of writers who met in our Live courses, and have continued to write and publish stories on their own website.
They have just published a selection of their stories in a new book titled, The Moving Pen, showcasing a variety of tales involving horror, crime, psychodrama, comedy and romance. It's available now both online and in print.
Congratulations, Robert & The Moving Pen group!
Click here to puchase a copy and read more
---
Movie Pass Giveaway!
The Worst Person In The World
Thanks to Madman Entertainment, we have double passes for 'The Worst Person in the World', opening in cinemas on Boxing Day, 26 December.
Winner of the Best Actress award at the Cannes Film Festival in 2021, The Worst Person in the World is a relatable Norwegian coming of age story and a refreshing romantic comedy drama.
Julie is turning thirty and her life is existential mess. Her boyfriend, Aksel, a successful graphic novelist is pushing for them to settle down. One night she gate crashes a party and meets the young and charming Eivind. Before long she has broken up with Aksel and thrown herself into yet another new relationship, hoping for a new perspective on her life. But she will come to realise that some life choices are already behind her.
You can watch the official teaser trailer here
To win a double pass email: rsvp@writerstudio.com.au and include your name, address and mobile no.
---
Recent Course Feedback
Some snippets of the wonderful feedback that we receive back from recently completed courses. We update these each newsletter. They show what a large variety of writers get out of our writing courses.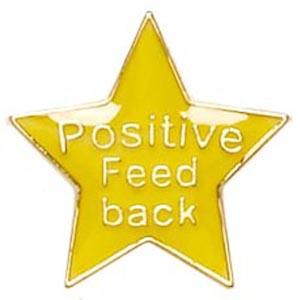 "The last four weeks have surpassed all expectations I had about this professional course – I never expected to share so many creative pieces, to receive such rich and thoughtful feedback and to be asked to provide detailed feedback to others. The course had ample room for all of us to play, explore, learn and create." Karen, Unlocking Creativity
'I've just finished Unlocking Creativity, it has been a thoroughly unexpected, challenging and exhilarating experience! I've learnt more in these four weeks than I did in the creative writing subjects I took at university. I've wanted to write creatively for ages, but have never made headway – this course had me doing it from the word go. It has been so refreshing and liberating has given me a confidence to write and have others read it. I've loved all that I've learnt. It has been like the key to unlocking a joy and a freedom in writing that I didn't know was inside me.' Naomi, Unlocking Creativity
I have just finished the Writers' Studio 4 week course. Designed to give you essential structural skills and also enthuse and imbue you with confidence, it's a winner.' Anna, Unlocking Creativity
"I'm not the same writers I was 10 months ago, hell, I'm not even the same person I was 10 months ago. This course has profoundly changed me as a person and a writer in ways I can't quite articulate yet. This course changed my whole writing process, what I've written excites me. After 10 months, I'm more invested in my story and main character than ever. This one has legs and I can't wait to see where it goes. Bring on the Second Draft!" Sarah, First Draft Live
"The course has resulted in me writing 95,000 words which I never dreamt I could do. Like any construction, I will demolish, renovate and extend next year and learn more about my craft and myself." Michelle, First Draft Live
"Thank you for a personalised experience even though I never left my house. I would recommend the course to anyone thinking they can string a few sentences together into a bigger idea and watch it grow." Judy, First Draft Online
"I thoroughly enjoyed this course from beginning to end. I now have a story to develop further and I'm quite excited by that." Marli, First Draft Online
"A road trip turned out to be not only a great vehicle for my story but also an apt metaphor for the first draft course. I discovered I had to pick up many new skills along the way and be stretched by challenges I hadn't imagined I would need to face. Thankfully I had a good road map and reliable, trustworthy guides. Looking forward to the road ahead – the Second Draft." Libby, First Draft Live
"This has been my favourite course so far! I've had so much fun with my story, whereas before it's always felt like a bit of a slog. I'm so grateful to the support, guidance and encouragement. This course has unblocked something in me and my writing, and now I'm itching every day to sit down at my desk and get back into it with the characters. It's been so satisfying watching the story deepen and take shape. I'm really excited for the third draft!" Jen, Second Draft Online
"I've always loved writing… and then hiding it all away. I still love writing – and it is all starting to come out of hiding. Looking forward to Third Draft and seeing what other hidden words will appear!!" Sue, Second Draft Online
"This course has been challenging – but I wouldn't have it any other way.  As an avid reader and the prolific writer of many half-finished novels I thought I knew how to structure a story – but I didn't. This course helped me extract the key beats of my first draft, solve gaping plot holes, flesh out my characters and their backstories and link it all thematically. I now have a solid base for my story and I'm hoping it will only get better." Tegan, Second Draft Online

The Writers' Studio, Level 1, Cnr Leichhardt Street & Lugar Brae Avenue, Bronte NSW 2024
wstudio@writerstudio.com.au | +61 2 9386 4994 | writerstudio.com.au
You are receiving this email because you registered for or enquired about
one of our courses or signed up to receive our newsletters