May Newsletter & Upcoming Courses
Welcome to our May Newsletter.
We hope you all had a wonderful Easter break last month.
For those doing our 4-Week Unlocking Creativity courses, we trust that you continue to be inspired by the process as you learn more tools and techniques to tap into the power of your imagination. This enables you to write in a way that makes other people want to read what you have written.
In addition, if you are writing your novel or screenplay, we hope you are enjoying the creative journey of discovery while learning the art and craft of storytelling.
---
The Process of Writing a Novel or Screenplay
Many writers when just starting out, make the mistake of comparing their work to published manuscripts or completed film scripts. They become disheartened, forgetting that writing the best novel or screenplay you are capable of requires a number of drafts.
Each draft makes the story progressively better. Unfortunately, there are no shortcuts.
"Finishing a first draft doesn't make you a novelist. Anyone can do the rough draft of a novel and it probably won't look much worse than the first draft of any good novel you can name. The difference between anyone and a serious writer is re-writing, re-writing and more re-writing, sometimes over a period of years. I can't emphasise strongly enough how important this is, that writing leads to writing, that failed attempts lead to eventual success, that the solution of writing problems is made up of all the attempts that lead nowhere.
The trouble is that when you're just beginning to write, you may believe that words committed to paper are sacred, fixed, immutable. But you're not dealing with a finished, printed, copyrighted book; only with an idea, a pile of words that change shape many times before they take shape as a book." Dorothy Bryant
Writing is an art and a craft that takes time to master. A professional writer is an amateur who didn't quit.
---
Zoe Coyle
Studio alumna, Zoe Coyle's novel, Where the Light Gets In is now available to purchase.
Published by new Australian publisher, Ultimo Press, Zoe's debut novel is the first of a two-book deal, and has already garnered 5 star reader reviews on Goodreads, prior to it's launch this week.
"Where the Light Gets In is the story of Delphi Hoffman "a wildchild living in London … finally getting her somewhat deliciously messy life together with a new love affair and the offer of a coveted job' when she receives the phone call telling her her mother Inica"s terminal illness has reached its tipping point. Having promised her mother "a good death", Delphi must return to Australia to help her euthanise."
"Vivid, unforgettable and full of hard-won wisdom, this debut will stay with you long after the last page." Brigid Delaney
To purchase a copy of Where the Light Gets In click here
---
After completing one of our 6-Week Short Story courses you might like to check our Short Story Competitions page to see if there are any national or international Short Story competitions that you might like to enter.
Our next upcoming 6-Week Short Story course is the Character Development course commencing on 13 June. (Unlocking Creativity is a prerequisite.)
Click for the Short Story Competitions page here
The next Unlocking Creativity Online course will commence 15 June  more >
The next Unlocking Creativity Live course will commence 2 June  more >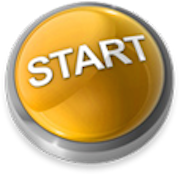 The next 6-Week course is the Character Development Short Story course starting 13 June (Unlocking Creativity is a prerequisite)  more >
The next 10-Month First Draft Online course will commence on 20 June but is only open to writers who have or are undertaking Unlocking Creativity. The 24 October First Draft Online course is open for new registrations  more >
The 10-Month First Draft Live with Roland, Kathleen & Richard starting on 10 September with some places still available  more >
Second Draft Live will commence again in February 2023 and will be open for booking soon  more >
Second Draft Online 26 September course is open for bookings  more >
The next Third Draft Online will commence on 22 August, register now for your pre-course work. Limited places  more >
The next Third Draft Live will commence on 29 October  more >
Third Draft Part 2 Online will commence on 18 July with limited numbers. Register for your pre-course work  more >
Third Draft Part 2 Live will commence on 9 July, register now for your pre-course work  more >
Please contact the office on (02) 9386 4994 between 10am and 5pm Monday to Friday, if you have any questions at all about which course is right for you.
---
Success Stories
Johan du Toit
Johan contacted us to let us know that his book, a collection of stories, Meandering Road has been published by Broadcast Books.
"The stories in Meandering Road were inspired by images and gave Johan the freedom to explore characters and draw on his personal experiences in Australia, the United States, South Africa, and beyond. The result is a collection that celebrates the lives of regular people.
… A young man embarks on a journey across outback Australia in search of his father, on the other side of the world an innocent soul finds himself on death row; a family responds to the new South Africa at the end of the apartheid era; an only daughter confronts her mother about a family secret; a classical musician reflects on the privilege of having an older sister who is always there to take care of him…"
"Meandering Road is a journey through many lives, and they all make it worth taking that road to meet them. A lovely work." William McInnes
Congratulations, Johan!
To purchase a copy of Meandering Road click here
Karen Waldman
Karen Waldman, who undertook our Unlocking Creativity course, has let us know she has published her novel, Sidnie Meets Uncle Sam.
"For Sidnie, the smart, handsome (if not quite prize-winning) cocker spaniel, life at home in Australia is just fine, but when Mum decides to spend a few years living on a Christmas tree farm in America, Sidnie finds himself transported to the other side of the world.
Through his own words, Sidnie tells of the thrills, struggles and delights of living amongst Christmas trees, running into intimidating stags and gun-toting deer hunters, whilst playing hide-and-seek with friendlier wildlife and chasing squirrels as they gather nuts for winter."
Congratulations, Karen!
To purchase a copy of Sidnie Meets Uncle Sam click here
Juls Rollnik
Juls, who did our Unlocking Creativity course emailed to let us know that she has self-published her first non-fiction book, Secrets of a Superhost – How to become an Airbnb rockstar.
She also wrote that 'the Writers' Studio was my first foray into writing and starting this amazing journey for me.  It was such a hard fought slog but I persevered and am so proud of what I have achieved.'
"With a passion for sharing her Airbnb secrets, Juls Rollnik is a Superhost, author, property developer, and a mum. By a twist of fate, she fell into the world of Airbnb. After her husband's brush with death and faced with the prospect of raising two children alone, Juls embarked on a mission to find financial independence. She discovered that her ability to make people feel special and her desire to create a fabulous experience for her guests combined to make her a rockstar Airbnb Superhost."
Congratulations, Juls!
To purchase a copy of Secrets of a Super Host click here
Harry P. Russell
Harry emailed to let us know that he has published his novel, Gull Against the Wind.
In the late 1950s the fledgling KGB trains a young couple as deep sleepers. The couple's task is to rebuild a KGB intelligence network in Canberra that has been damaged by the defection of former operatives, Vladimir and Yevdokia Petrov.
Soon after their arrival in Canberra, the KGB finds itself blindsided when two of its people defect to MI6 and are also sent to Canberra. MI6 uses a Canberra journalist, Rufus Delaney and his team to debrief the two whistle-blowers before the KGB can get to them.
Delaney and his team must navigate its way through a series of assassinations, blackmail and other operations to achieve their end. When Rufus discovers a link in Canberra to the JFK assassination, he suddenly becomes the next person on the KGB's hit-list.
Congratulations, Harry!
To purchase a copy of Gull Against the Wind click here
---
Movie & DVD Giveaways
Under The Vines
To celebrate the upcoming DVD release, we have copies (6 x 60 min episodes) of Acorn Media's, Under The Vines, to giveaway.
When Sydney socialite Daisy Munroe (Rebecca Gibney, Winter) and London lawyer Louis Oakley (Charles Edwards, The Crown) inherit a New Zealand vineyard, they quickly learn that neither is the "sole heir" as each believed—and that the estate itself is a dilapidated money pit. The disenchanted duo want nothing more than to sell up, split up, and get out of there. But when they get an unexpected taste of success, they wonder if the vineyard may not be worthless after all.
"GRAPES OF LAUGHS" — New York Post
To win a DVD, please email with your address & mobile to: rsvp@writerstudio.com.au
Elizabeth: A Portrait in Parts
Thanks to Madman Entertainment, we have double passes to giveaway to Elizabeth: A Portrait in Parts, a cinematic journey following Queen Elizabeth II over her 70-year reign as the greatest British monarch of all time and the longest serving female head of state in history.
The last work from famed director Roger Michell (Notting Hill), the film gives viewers a rare and unique glimpse at the woman behind the legend with extraordinary access to footage from the Royal Archives.
To win a double ticket please email with your address & mobile to: rsvp@writerstudio.com.au
Mother Mountain
Thanks to Slinki Productions, we have double passes to give away to Mother Mountain, a film by writer/director Celina Stang, which opened in Sydney & Melbourne cinemas on April 28.
Set on the beautiful NSW south coast, Mother Mountain is about a young, restless mother who moves with her family from the city to an idyllic country property at the base of a sacred Aboriginal mountain with the hope of starting a new life. Still haunted by a marriage break-up and a strained relationship with her parents, she struggles to find a meaningful connection with her new partner. When her daughter is bullied at the local school, an Indigenous boy comes to her aid and opens her eyes to the magic of the mountain and its bucolic surrounds.
View the Trailer here
To win a double ticket please email with your address & mobile to: rsvp@writerstudio.com.au
---
Recent Course Feedback
Some snippets of the wonderful feedback that we receive back from recently completed courses. We update these each newsletter. They show what a large variety of writers get out of our writing courses.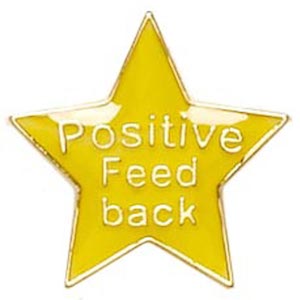 "Spending four sessions with a group of people, all ages and backgrounds has made me realise that we all have a story to tell." Ilona, Unlocking Creativity Live
"This course has made me feel there is nothing else I want to do, except write." Salma, Unlocking Creativity
"The 4-Week Unlocking Creativity course has been a breath of fresh air to my daily routine. I've really learnt the importance of writing every day and how much I really want this to be a future for me." Lisa, Unlocking Creativity
To be given a few hours each week to put all your thoughts and ideas and the stories you've collected as souvenirs of your big life down on paper. To sit in a room so full of warmth and positivity that you feel like it could burst! To be forced into putting pen to paper and unleashing the creativity that undoubtedly lives inside you." Olivia, Unlocking Creativity
"The daily exercises were great for encouraging me to let go, not worry, just write—it'll all be okay! And it works. I wrote things I wouldn't typically have done. I feel I now know what I want to write, this program has allowed me to explore contexts that I wouldn't have attempted before. It's been so helpful just to let the words fall out of my fingers without critical judgement from myself or others! It's also been great to give and receive feedback on the writing exercises and watch myself and others improve greatly over such a short period of time. I have no doubt about my writing improving, but also my confidence has grown, not just through the practice and feedback, but also through learning to hold back on the negative self-chatter." Giles, Unlocking Creativity
"I did it! Four weeks of fearless writing, in front of a group of people. It has been a remarkable experience for me, to share space with others who also want to express themselves and share their own stories on paper. I wish this part wouldn't end." Katherine, Unlocking Creativity
"The 4-Week Unlocking Creativity Online course has equipped me with a guide to structuring a plot – for almost any story – a hallelujah moment for me! And it has drummed into me the power of detail and emotion to draw the reader in. I was previously oblivious to these learnings and I still have so much to learn. But it feels great to feel I've stepped into a brand new adventure … the moment I saw mention of this course I felt something spring to life in me. While I found some of the course quite challenging (I would have been disappointed if I hadn't), I loved every moment of it and feel as though I am alive again." Leone, Unlocking Creativity
"I am more confident I have something to say and that it's important work – even if just for my own sense of wholeness. I have loved being on this journey with all of the writers in this course and with our incredible tutor. I have learnt so much through reading everyone's stories and insightful feedback. I have been inspired afresh at how much difference a teacher can make, and how special that work is. I can see that some of the stories I have begun are not yet finished – they are part of something bigger that I feel called to explore." Laura, Writers' Gym
"What the Writers Studio approach offers is a marriage between a planned approach and an organic one. I am not a plotter and prefer the organic, intuition way to tap into my imagination and get the creative juices flowing. The result needs to be draped over a form to give it structure and to support the reader. I think I learnt more about the craft of doing this during the last six week than previously. The approach is also one which allows the student to find things out themselves." Sarah, Writers' Gym
"The course built upon 'Unlocking Creativity' so I got to revisit what I had learned from that course and then go further." Jarrod, Writers' Gym
"I've thoroughly enjoyed the Writers' Gym and now look forward to getting on with my 'book' with so many new tools and features to implement and an example of structure that I can perhaps twist and use in some version to suit the stories I have to tell. I'll be making the difficulties on the road much stronger, incidents with greater pressure and helping the characters to shine. Thank you all for your contributions to my growth throughout the Gym." Elizabeth, Writers' Gym
The Writers' Studio is a safe place for those who have always dreamed of being a writer and allowed me to put my doubts aside and write anyway The feedback has been invaluable, validating and motivating. It was inspiring to read the words of other writers, knowing the courage it takes to release the stories into the world. I learned the skills needed to craft a dynamic short story. I have learned that writing is a journey of growth as I evolve with every sentence I create. I was surprised how my characters took on a life of their own as the stories progressed. If your dream is to be a writer, then you must write." Donna, Writers' Gym