March Newsletter & Upcoming Courses
Welcome to our March Newsletter.
Firstly, we send our thoughts to everyone who has been impacted by the floods in these last few weeks.
We also want to give a warm welcome to writers who participated in our February Unlocking Live Creativity course and to our Online writers who will be finishing Unlocking Creativity next week.
The Magic of Writing
People want to write stories for a variety of reasons. To explore who they are and share it with the world, express themselves, be engrossed in a story world and see their books in print and their films on the big screen.
The surprising thing many people discover when participating in our 4-Week Unlocking Creativity course is that the act of writing has so much to give.
Elizabeth Gilbert put it beautifully when she wrote, "I think the thing that I lost in myself when I stopped writing fiction and the thing that I rediscovered and started mining again is for lack of a better word magic. It's the way you brush up against the inexplicable and the mystical."
For those of you have done Unlocking Creativity or are writing your novel or screenplay with us, you have experienced and are still experiencing how the act of writing changes our consciousness and how the magic is always on the page.
Thinking or talking about writing, while it has its place, is not writing.
The regular act of writing not only gets your story written, it nourishes your spirit and connects us to something bigger than ourselves – our imagination – which we believe is the true source of  creative power.
---
Loraine Peck
Loraine, whose debut novel, Second Son, has just been published by Text Media, wrote to us about her book and the Writers' Studio:
"The reason this book has seen the light of day is because I took that First Draft Online course with you back in 2016. I tell everyone who asks (and some who don't) how good this course is and have sent many people your way to at least do Unlocking Creativity.
Let me know if there's anything I can do to help spread the word as I really think your course is bloody magnificent. I still hear Zahid's voice, (my tutor) in my ear as I write the sequel."
Read more about Loraine's debut novel below in Success Stories.
---
Quick Course Round-up
The next Unlocking Creativity Online will commence on 28 April more >
The next Unlocking Creativity Live will commence on 27 May more >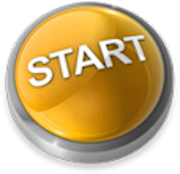 The next 6-Week course, the Character Development Short Story will start on 14 June. (Unlocking Creativity is a prerequisite.) more >
The next 10-Month First Draft Online course will commence on 21 June more >
The next available 10-Month First Draft Live with Roland, Kathleen & Richard will start on 11 September more >
The next Second Draft Online will start on 5 April with a few places open. Register now for your pre-course work more >
Third Draft Online starts 23 August, register now for your pre-course work. Limited places more >
Third Draft Part 2 Online will commence 19 July, register now to start your pre-course work and first session work more >
Third Draft Part 2 Live has commenced 6 March, but you can still join and undertake the first session work before the second workshop in June more >
Please contact the office on (02) 9386 4994 between 10.30am and 3pm Monday to Friday, if you have any questions at all about which course is right for you.
---
Gift Certificates!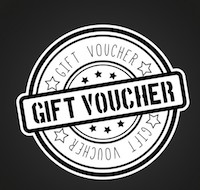 If you are thinking about creative presents, a Gift Certificate for our 4-Week Unlocking Creativity Course, either live or online, is perfect for someone who has been wanting to write but needs a push, or is wanting to develop their writing further. Plus, it is such a generous act to support people in realising their creative dream.
We can make up a Gift Certificate and email to you, for you to print out and give. Gift Certifcates are valid for 3 years from purchase date.
---
Success Stories & Events
Erina Reddan
Erina, Studio alumna, contacted us to let us know that her new literary suspense novel, The Serpent's Skin has been published by Pantera Press.
It's a cold and wintery night in 1968 and ten-year-old JJ's mother isn't home. The cows are milked, the pigs fed, and her dad won't answer any questions.
The four children survive as best they can in a cloud of their father's lies and clear misery, dealing with their mother's absence in their own ways. But it's always been JJ's job to cause trouble, and her sleuthing wreaks havoc in their tight-knit community.
Fourteen years on, JJ has a new life, a loving partner and a good job, but she finds herself being pulled back in to the unsolved mystery of her childhood. While pretending to have made peace with her father's dishonesty, she organises a final farewell for her mother so they can all put the past behind them. Will the tragic truth finally set them all free?
"The Serpent's Skin is a gripping, literary crime novel about male power and the secrets that can haunt a family. Most of all, it's about the many ways we prove our love." Christos Tsiolkas
Congratulations, Erina!
Click here to purchase a copy of The Serpent's Skin
Robin Shaw
Senior Writers' Studio tutor, Robin Shaw, currently attending AFTRS' MAS program, is hosting a free live event of a play that she has written, Beneath the Soulskin. It will be performed by actors, Lieschen Pogue and Bradley Stryker.
Join Robin and her key creatives to talk about collaboration across borders, the creative process, and the future of the project, and the new direction it will be taking.
Beneath the Soulskin is the story of Charlie, a melancholy young woman, who finds herself adrift in a boat on an uncharted sea at night with a grim Ferryman. The Ferryman gives her a choice: the price of passage, the tales of woe of the women in her family… or forfeit her soul!
Chronicling three generations of love and loss by exploring how a shared superstition can create a cycle of self-destruction within a family and by unraveling the ties that bind her to the past, Charlie might be able to break free from her bonds and save her soul.
Date: Saturday, 17th April 2021 at ESCAC Rehearsal Space, 34-40 Burton Street, Darlinghust
Click here for all information and to book a free ticket
Loraine Peck
Loraine's debut novel, Second Son has been published by Text Media.
Duty always has a price. When Ivan Novak is shot dead putting out his garbage bins in Sydney's west, his family wants revenge, especially his father Milan, a notorious crime boss. It's a job for the second son, Ivan's younger brother Johnny. But Johnny loves his wife Amy and their son Sasha. Torn between loyalty to his family and love for his wife, Johnny plans the heist of a lifetime.
"The Second Son is a brilliant action-packed crime debut that creates a world where honour is everything, violence is its own language, and love means breaking all the rules."
Congratulations Loraine!
Click here to purchase a copy of Second Son
Connie Quah
Connie, who is currently undertaking the First Draft Online course, has let us know that a story she started in Unlocking Creativity and she later titled 'The Little Girl From Swatow' was chosen as a Judge's Choice in the 2020 Hammond House International Literary Prize.
Connie's story will be published in Hammond House's 2020 anthology of award winning short stories, titled 'Survival'.
Congratulations, Connie!
Click here for Hammond House Anthologies
Claire Tennant
Claire who undertook Unlocking Creativity and our Writers' Gym course, emailed to us to let us know she has kept up her writing and has been Shortlisted and won third places in the 'The Creatives Journal'. She goes on to say "these successes however small, could not have been achieved without your help. Editing is not my favourite past time, hence only third place, but I did not ever think I could write successfully.".
Congratulations, Claire!
Mandy Newman
Mandy, one our Novel & Script alumna, contacted us to let us know she has been writing songs. We think this is beautiful and wanted to share it with you.
Click here to listen on Spotify
---
Movie Giveaways!
The Father
Thanks to Sharmill Films, we have 10 x double passes for the upcoming release of The Father opening nationally in cinemas on 1st April.
The Father has been nominated for six Academy Awards including Best Actor and Best Picture, and stars Anthony Hopkins and Olivia Colman.
The film follows Anthony, a mischievous man of 80, who lives alone in his London apartment and refuses each of the nurses that his daughter, Anne, tries to impose upon him. But as his mind begins to unravel his sense of reality is slipping away.
To win a double pass to The Father: rsvp@writerstudio.com.au and include your name, address and mobile no.
Moon Rock For Monday
Thanks to Pinnacle Films, we have a 5 x double passes to new Australian family film, Moon Rock for Monday, screening only at the Randwick Ritz cinema in Sydney.
Ashlyn Louden stars as Monday, a nine-year old girl home-schooled by her father Bob (Aaron Jeffrey). Due to her terminal illness Monday's only contact with the outside world is her weekly visit to the hospital. Her imagination is captured by the Moon Rock (Uluru) which she believes will heal her. By a twist of fate, she becomes caught up in a police chase involving Tyler (George Pullar) a street kid with a massive heart. They decide to go on the run, road tripping to the Northern Territory to find the Moon Rock.
To win a double pass to Moon Rock For Monday screening at the Randwick Ritz, opening on April 22: rsvp@writerstudio.com.au and include your name, address and mobile no.
Supernova
Thanks to Madman Entertainment, we have 5 x double passes to new release Supernova featuring Colin Firth and Stanley Tucci, opening April 15.
Supernova is a heart-rending modern love story about a couple struggling with a diagnosis of early-onset dementia and their journey travelling across England in an old campervan visiting friends, family and places from their past.
Click here to check cinemas in your area, before emailing: rsvp@writerstudio.com.au and please include your name, address and mobile no.
---
Recent Course Feedback
Some snippets of the wonderful feedback that we receive back from recently completed courses. We update these each newsletter. They show what a large variety of writers get out of our writing courses.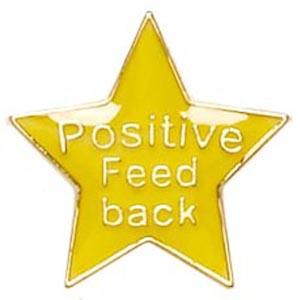 "The power of the Unlocking Creativity Live course is the energy you get from surrounding yourself with talented people, all trying to get better, all facing the fear of going outside your comfort zone. The tips and techniques are immensely helpful, because they empower you to just start writing." Andrew, Unlocking Creativity
"I highly recommend the Unlocking Creativity Live course! It has made writing more pleasurable for me and has increased my confidence in my ability. I feel prepared to start the journey of writing my first novel." Bethie, Unlocking Creativity
"I have undertaken the Unlocking Creativity Live course and it has gone beyond all my expectations. Going on the journey of creative discovery has been the most rewarding, satisfying and awakening experience!" Sonia, Unlocking Creativity
"I am glad I stepped out of my comfort zone and put myself in an environment surrounded by other people who write, sharing stories ideas and fears in the writing process. It has been a great creative journey, a learning journey, a place that I have found a sense of owning who I am – a person who writes!" Whitney, Unlocking Creativity
"This course has exactly what I needed. It has provided to give me the motivation to make a start with my writing and enjoy where the process takes me." Lee, Unlocking Creativity
"I am amazed at how much I've learnt , technically speaking  in such a short amount of time. I have had so much fun writing and I love I've realised that that's all that matters!" Claudia, Unlocking Creativity
" Unlocking Creativity – the name suits the course. It has also unlocked for me a lot more. Inspiring classes with fellow writing enthusiasts in a positive, accepting environment. The daily writing exercises were challenging but extremely rewarding. Overall a wonderful experience." Tom, Unlocking Creativity
"I have learned a lot about the tools and techniques but applying them to my writing has truly changed my experience. Forcing the pen to paper has revealed treasures and trash, but I know to welcome both as part of the creative process to have fun and surprise myself." Lisa, Unlocking Creativity
"I've really enjoyed the Unlocking Creativity Online course. Learning about techniques on how to get the writing flowing and being part of a fun, supportive group of writers. It has also given me confidence and writing techniques to continue writing." Amy, Unlocking Creativity
"This course has been a wonderful start towards me writing a novel one day, particularly creating characters and a consistent point of view, and the discipline of writing every day or second day. I was not expecting such an intense experience of constant writing but I have found it very motivating." Pamela, Unlocking Creativity
"I have just completed the wonderful course, 'Unlocking Creativity'. This course has taught me so much about writing, as opposed to just imagining that I write, or wanting to write, but not, actually, writing. In particular, I've learnt that if I want to write, then I need to do it, religiously, regularly, with discipline. Writers write. That's my main takeaway from this course. Do yourself a favour and take this course!" Belinda, Unlocking Creativity
"The course truly has been a voyage of surprise and discovery!! For me this course has already unleashed more in me, than I currently am. It feels like I already have a greater visceral and authentic connection to the world." Cecilia, Unlocking Creativity
"I'm feeling enthusiastic about writing. I'm excited to have learned and been convinced that writing is a craft and that I can learn this craft. Persistence is required of course. And perhaps most importantly of all has been the positive context in which I have taken these risks. I love the wisdom of The Writers' Studio." Jacqueline, Unlocking Creativity
"I know it's just four weeks long but they pack a lot into that four weeks! I was a bit apprehensive, as a rank amateur (emphasis on the rank) that I would be fumbling about while everybody else produced perfectly rounded prose and smartly scripted stories but it hasn't been like that." Anne, Unlocking Creativity
"I've just completed the Unlocking Creativity writing course and I wanted to let you know, as it definitely got me writing, after all these years of dabbling or just 'thinking' about it." Tanya, Unlocking Creativity
"Over the past four weeks I have learned about the simple yet powerful act of writing, about trusting process and allowing it to take me somewhere. I have indulged in a process of unravelling truths and desires. I feel grateful to be learning about this craft and am excited by the possibilities opening up in my mind and heart." Marie, Unlocking Creativity
"Unlocking Creativity has been a heart-warming, confidence building and a truly transformative experience. I knew that I would enjoy getting back into regular writing, but I didn't expect to enjoy the interaction with other writers as much as I have. I've taken away so many tips and learnings from this course." Tara, Unlocking Creativity
The past four weeks have been a wonderful experience. I began this course with no expectations of wanting to regularly write afterwards, but now that it's over, I want to use my short story as the basis for a full-length novel. I've well and truly launched myself out of my comfort zone and have become a much more confident and decisive writer because of this experience." Lisa, Unlocking Creativity