September Newsletter & Upcoming Courses
Welcome to our Newsletter.
We hope you are well and enjoying the spring weather.
We have resumed workshops at the Studio and it is fabulous to have people back in the live environment for our Unlocking Creativity and Novel & Script courses.
To our writers working online in Melbourne, we send our best wishes and hope that your writing continues to nourish your spirit under difficult circumstances. 
Structure and Character
Many people mistakenly believe that structure is writing by numbers and produces cliched storylines.
Classic story structure is designed to guide you in writing a story that has readers wanting to know what happens next, while taking your main character on a spiritual and emotional journey of change.
When we introduce aspiring writers to classic story structure in our 4-Week Unlocking Creativity course, we always start with the question: What is the difference between character and structure?
The answer: Character and structure are two sides of the same coin. One exists to reveal the other. 
Regardless of genre or storytelling form, including memoirs, it is the link between the events of the story and the main character's journey that makes a story compelling and meaningful. 
If a writer fails to have the two lines of the story, character and structure, working together, the writer ends up with one damned thing after another and the reader loses interest. 
Story structure enables you to shape a story in a way that engages readers by connecting them with the main character's emotional journey, building the tension and keeping them turning the page, wanting to know what happens next.
"The function of structure is to provide progressively building pressure that forces characters into more and more difficult dilemmas where they must make more and more difficult risk-taking choices and actions, gradually revealing their true natures, even down to their unconscious self." Robert McKee, Story
This is at the heart of the art and craft of fiction writing and one of the key ingredients in creating a compelling story. 
---
Gift Certificates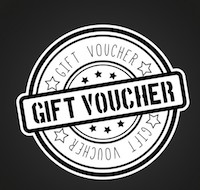 A Gift Certificate for our 4-Week Unlocking Creativity Course, either live or online, is the perfect present for someone who has been wanting to write but needs a push, or is wanting to develop their writing further.
Plus, it is such a generous act to support people in realising their creative dream.
Gift Certifcates are valid for 3 years from purchase date.
---
Quick Course Round-up
Unlocking Creativity Online will commence next Wednesday 23 September more >
Unlocking Creativity Live will commence on 15 October more >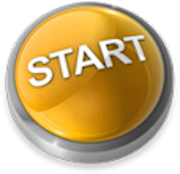 The next upcoming 6-Week course is the Short Story Genre course starting on 26 October. (Unlocking Creativity is a prerequisite.) Reserve your place now as this course will book out soon more >
The next 10-Month First Draft Online course will commence on 1st March (the 26th October course is now booked out with a wait-list) more >
10-Month First Draft Live starting 13 March with Roland, Kathleen & Richard is now open for bookings more >
Second Draft Online will start on 28 September with only two places open more >
The next Second Draft Live course will commence on 6 February more >
Third Draft Online starts again on 8 February course, register now for your pre-course work. Limited places more >
Third Draft Live is starting 21 November. For screenplay writers, we have added a stream specifically designed for film and TV scripts. more >
Third Draft Part 2 Online will commence 9 November, register now to start your pre-course work and first session work more >
Please contact the office on (02) 9386 4994 between 10.30am and 3pm Monday to Friday, if you have any questions at all about which course is right for you.
---
DVD Giveaway
Thanks to Acorn Media, we have 5 x copies of Season 1 of 'Dead Still' to give-away. (The series is to be released on DVD on the 7th of October.)
Starring Michael Smiley (Kill List, Luther) and Kerr Logan (Game of Thrones, Victoria) the series follows memorial photographer, Brock Blennerhasset in 1880 Dublin as he tries to revive his business, the portraiture of the recently deceased. What he finds himself in however is something much more sinister, murder and mystery!
If you would like to win the complete 1 series of 'Dead Still' on DVD, email: rsvp@writerstudio.com.au with your name, mobile and address.
---
Success Stories
Zahid Gamieldien + 2 other writers
Zahid, one our Senior Novel & Script tutors and alumni, has let us know that his novel 'The Children' has been long-listed for the 2020 Richell Prize.
Hachette Australia, along with the Richell family is presenting the Richell Prize for Emerging Writers for 2020, in partnership with The Guardian Australia and The Emerging Writers' Festival.
Also on the longlist are two other Writers' Studio alumni, Colleen Goth and Zoe Downing.
Congratulations Zahid, Colleen and Zoe!
Click here to for Rachell Prize longlist
Mark Rutherford
We received an email from Mark, a Studio alumni, to let us know his novel Volcanic Winter, a timely climate change thriller, has been published with Archway Publishing.
President of the United States Angus Probin does not believe in playing fair; he only believes in winning. Vice President Robert Jenkins has always been a respected politician and lawmaker.
Now, Probin has been fed an insane idea. He is convinced that global warming can be reversed through military action and guarantee his reelection. It's madness—and Jenkins realizes it. 
Congratulations Mark!
Click here to puchase Volcanic Winter
Nicole Kelly
Nicole, who is curently finishing her First Draft course, has let us know that two of her short stories 'Close to Heaven' and 'Just Alice' have been published in anthologies this year. And her debut historical fiction novel 'Lament' is being released this October with Hawkeye Books.
In June 1880, the reign of the Kelly Gang ended – guns blazing – in a fiery siege at the Glenrowan Inn. Ned Kelly survived, only to be hanged four months later. In this re-imagining of Australia's most notorious bushranger, Ned is given the chance to keep his band of brothers together and build a better life.
Congratulations Nicole!
Click here to pre-order Lament
OMJ Ryan
We received an email from OMJ Ryan, who took our Unlocking Creativity in 2008, letting us us know he has published the fourth book in his 'Deadly' series, through Inkubator Books. 
When fifteen-year-old Hollie, daughter of the UK's biggest munitions dealer vanishes without a trace, the race is on to find her. The family's worst nightmare is realised when they receive a video of Hollie tied to a chair and ransom demands. DCI Jane Phillips is assigned to the case.  As the pressure mounts, can Phillips find Hollie before it's too late? Or will this investigation signal not only the death of the Major Crimes Unit but one of her beloved team as well?
Congratulations Owen!
Gemma Pearce
Gemma contacted her Unlocking Creativity tutor to let know that a poignant piece of non-fiction she had written during her course had been published in the Sydney Morning Herald.
We met once at the height of the pandemic. Then he went missing. My plan that afternoon was to take my time walking along the base of the cliffs and then head up the Giant Stairway at the Three Sisters, but as the afternoon shadows started to lengthen, fear crept in.
Congratulations Gemma!
---
Recent Course Feedback
Some snippets of the wonderful feedback that we receive back from recently completed courses. We update these each newsletter. They show what a large variety of writers get out of our writing courses.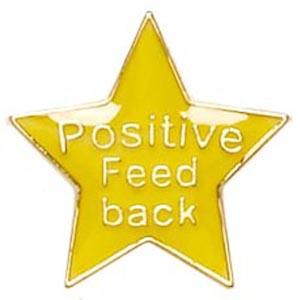 "It's been a most illuminating experience. I'm so glad I decided to do it!" Jackie, Unlocking Creativity Online "I had heaps of fun and really enjoyed the course! I actually been inspired throughout this course to make writing my daily thing." Brenda, Unlocking Creativity Online
"These four weeks have hurtled by. I can't remember a course I've been so engaged in! I've learned about how to evoke emotion through bricks of detail, clustering to grab bits of detail for scenes and how to pull it all together into a proper story. All the feedback and encouragement from my tutor and classmates has been wonderful. The old spark of enthusiasm has been re-ignited, that's the most important thing, and I'm loving it!" Rose, Unlocking Creativity Online
"The course took me on a journey of learning and building. Learning the writing process and building blocks layer by layer of character and scene setting. It has helped me to grow and take feedback on board, while exploring ways to write my story." Sue, Unlocking Creativity Online
"This has been a wonderful experience! It was important to be disciplined about creating the time to write. I think that will be the most important takeaway for me from the course. It doesn't matter if I don't end up writing a Booker-prize winning novel – I just need to ensure that I make time for writing in my life. I have discovered it can be a release, a therapeutic practise and, most importantly, a joy!" Rebecca, Unlocking Creativity Online
"I just finished the Unlocking Creative Writing Online course and it was a blast and I am feeling more energised because of it! The whole class has grown its writing skills and part of the community we are joining is one of generous feedback, that in itself being a learned skill during the course.' Lavinia, Unlocking Creativity Online
"I have learnt eternally valuable lessons about the craft and the process of writing through undertaking this course. Fundamentally, I developed the discipline to create a daily writing habit, coupled with strategies to prevent us prematurely stifling our own creativity. I was delighted to discover my own progress; supported by invaluable feedback from my tutor and my fellow writers." Sama, Unlocking Creativity Online
'I have learnt so much in this course. Though, 'learnt' is probably the wrong word. It is more like this course has shown me everything that I already knew and made me aware of how to harness that in a way that improves my writing. Also, being surrounded by supportive and likeminded people, with the same insecurities and aspirations, made it feel like this dream of writing was not a silly or childish one.' Adam, Unlocking Creativity Online
"I can't get over how rewarding FDOL and  2DOL have been in my life. I have really enjoyed writing and having to be persistent even when my life has been very busy. It has been a great escape; the story has become my own baby to nurture. There are times when I have really sweated out each page and doubted its worth." Valerie, Second Draft Online
"I've loved this course, it's a good pace and it's kept me on track.  My tutor Liz has been very helpful at constantly bringing me back to the structure when I wandered away from it. She really helped with suggestions for increasing the drama and motivating the characters." Julie, Second Draft Online
"I will take so much away from this course. There were days when working to the structure was very satisfying, others when it was pure torment. But I feel really sad now it's over. I probably won't be able to resist going back into the story just to do the work again. I have more confidence now that I have a better understanding of structure. I am fortunate to have done a few courses with you guys and have enjoyed them all. Without doubt, this has been the most challenging." Triona, Second Draft Online
"I have loved this process, loved this course! I am looking forward to where the Third Draft takes me!" Eileen, Second Draft Online Rich has been an inspiration. My story was very much a rudderless ship in hindsight, and Rich has guided me skilfully through the Second Draft and helped me focus on the drama and micro-tensions that need to be ever present in order for the story to keep the reader hooked." Mick, Second Draft Online